What are the warning signs of nursing home abuse in New York?
Sponsored answer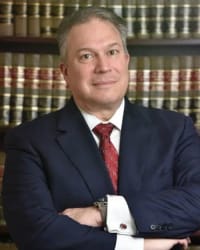 Contact me today
Answer
Placing a loved one in a nursing home is one of the most difficult decisions a family can make.  When the decision is made, we put our trust in the staff and medical professionals to care for our loved one, we trust they will make sure they eat, are clean, get medical care and can live the rest of their life in a dignified matter.  However, this is not always the case.  Unfortunately, abuse among nursing home staff is quite common and comes in many forms.
The law is designed to protect the most vulnerable members of our society.  Abuse can include improper care, verbal or emotional abuse, neglect and physical negligence.  In many cases, this abuse may seriously harm nursing home residents in such a way that they experience long-term damages or even death.
Any nursing home that deprives a patient of any right or benefit shall beliable to the resident for injuries suffered as a result of said deprivation.   Injuries not only include, physical harm, they include emotional harm, financial loss and death.
If you have a loved one at a nursing home and you are curious as to the potential warning signs for such abuse or negligence, consider looking for the following:
The behavior of your loved one – Are they quick tempered or noncommunicative? Does their behavior change around certain nurses or staff members? Abuse may cause residents to become easier agitated or withdrawn.
Physical changes – Your loved one may look malnourished or dehydrated, or have bruising or bedsores about their body. Also look out for fractures and signs of sexual abuse such as bruising near the genitals or buttocks.
Unsanitary living conditions – One sign of neglect is a lack of care for the resident's hygiene and living spaces. What is their room like? How is the condition of the bathrooms and other facilities?
Frequent illness – If your loved one is commonly ill, it is possible they are not receiving their proper medication. Or, the nursing home staff may be ignoring their basic health needs; malnutrition can also cause frequent illness.
Abuse and negligence may come in many forms, and the signs can be subtle. Be sure you are diligent in your observations when you visit a loved one in a nursing home. Consider having a meal with the resident to see the condition of the food and utensils. If possible, go on an occasional tour of the facility.
Preserving Your Loved Ones Dignity
Dignity is important under public health law. Nursing homes are required to maintain a resident's dignity. If you believe your loved one is not properly taken care of or experiences outright abuse, take some time and reach out to an experience attorney for a consultation so that you may get to know your legal options.
Disclaimer:
The answer is intended to be for informational purposes only. It should not be relied on as legal advice, nor construed as a form of attorney-client relationship.
Other answers about Nursing Home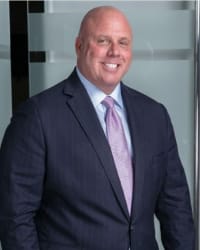 Yes, you can sue a nursing home for abuse or neglect that results in harm to an elderly resident.Nursing home abuse can come in many forms – …Sponsored answer by William A. Dean
Contact me
Required fields are marked with an asterisk (*).
To:

Philip J. Rizzuto
Super Lawyers:

Potential Client Inquiry