Question
How Can A Criminal Defense Lawyer Protect My Rights In Ohio?
Sponsored Answer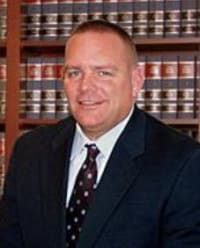 Answer
Ohio is similar to other states with statutes that identify illegal conduct from theft to murder as punishable by jail time, fines and other penalties. However, the Buckeye State is also known for its harsh penalties for drug offenses and a complex sentencing structure.
Felonies, and even misdemeanor offenses, can result in harsh punishments that negatively impact personal lives and jobs, including the loss of professional licenses and future educational opportunities. That's why it's vital to contact an experienced criminal defense attorney if you are charged with a crime, preferably before police question you.
Why You Need A Knowledgeable Criminal Defense Lawyer
Being charged with a criminal offense, regardless of its severity, can derail a person's life. Your lawyer will help you understand:
The nature of any charges filed against you
Your rights when questioned by police
Available defenses
Potential consequences of a conviction or guilty plea
Whether plea bargains are likely to be offered
An experienced defense attorney understands the complicated criminal justice system and the actions needed to protect your rights and secure the best possible outcome.
Types Of Criminal Offenses In Ohio
We handle a wide variety of state and federal criminal cases, including felonies and misdemeanors. These include:
Theft: Under Ohio law, a person can be charged with theft by "knowingly obtaining" or "exerting control" over someone else's services or property. If the property or service is valued at more than $1,000, felony charges are possible.
Sex crimes: Convictions for sexual battery – also known as sexual assault or rape – often result in harsh penalties. Ohio's laws seek to protect married people, acquaintances and strangers equally.
Domestic violence: Criminal and civil laws protect people against domestic violence in Ohio. Violence can be sexual, physical, financial or emotional. Charges can result from different types of communication, such as voicemails, emails, telephone calls, texts or handwritten notes.
Drug violations: Ohio has strict and highly complex laws over the possession and distribution of drugs. The state categorizes them into schedules ranging from Schedule I, which are the most dangerous, to Schedule V, those considered least dangerous. Charges are based on the type of drug involved.
Hit-and-run: Also known as "hit-skip," charges can be serious for those who flee the scene of an accident without calling the police and disregarding whether medical assistance is needed, even if they were not at fault for the crash.
Reckless operation: Also called reckless driving, these charges often result when police deem someone purposely operated a vehicle recklessly without regard to other persons' safety or property. Charges and penalties often depend upon the circumstances, and the accused's driving record.
Disorderly conduct: Under Ohio law, a person can be charged with this crime for fighting, threatening others, injuring another person or damaging property, making offensive statements or obscene gestures, making too much noise and a host of other actions.
Qualities To Look For In A Defense Lawyer
If you are suspected of committing a crime, a knowledgeable criminal defense attorney can protect you during all stages of the process. We help by:
Developing a sound defense strategy
Examining every piece of evidence
Scrutinizing police actions, such as whether they had probable cause to make an arrest
Reducing charges to lesser offenses, such as changing a felony charge to a misdemeanor
Reducing or eliminating time spent behind bars through alternative sentencing
Getting charges dropped if you were erroneously charged or your rights were violated
Experience Matters!
The stakes are high when someone is charged with a criminal offense. An unfavorable outcome can ruin the lives of the person accused as well as those close to them. That's why it's crucial to work with an attorney who understands the complexities of Ohio's criminal laws and how the court system works. Our firm has decades of experience providing dedicated and knowledgeable representation. When you are faced with a life-changing situation, you need an ally ready and equipped to protect your rights.
Disclaimer: The answer is intended to be for informational purposes only. It should not be relied on as legal advice, nor construed as a form of attorney-client relationship.
Other Answers By James W. Reardon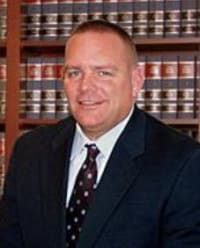 Drivers who violate Ohio's drinking and driving laws – collectively known as OVI (operating a vehicle …
Sponsored answer by James W. Reardon
Other Answers About Criminal Law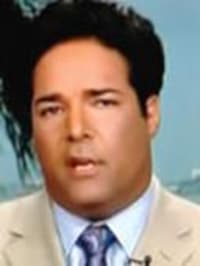 Being arrested or suspected of a crime can have devastating impacts on your life. A conviction can lead to prison …
Sponsored answer by Eric T. Schwartzreich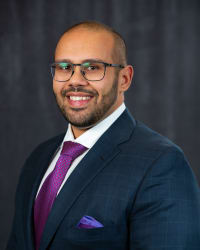 Getting arrested in New Jersey can be a frightening and intimidating experience. It's also the initiation of …
Sponsored answer by Peter G. Aziz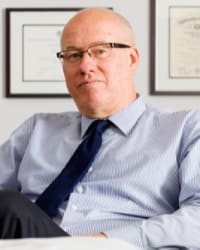 Both state and federal law offer you a few possible post-conviction remedies. This is true whether you are …
Sponsored answer by Kevin L. Schriener
To: James W. Reardon
Super Lawyers: Potential Client Inquiry
Required fields are marked with an asterisk (*).
Disclaimer:
The information contained in this web site is intended to convey general information. It should not be construed as legal advice or opinion. It is not an offer to represent you, nor is it intended to create an attorney-client relationship. The use of the internet or this contact form for communication is not necessarily a secure environment. Contacting a lawyer or law firm email through this service will not create an attorney-client relationship, and information will not necessarily be treated as privileged or confidential.