Question
What do I do if my spouse is hiding assets during a divorce in Ohio?
Sponsored Answer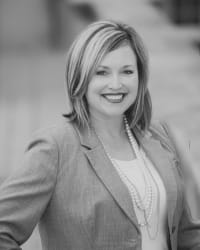 Answer
Divorce is a very contentious life event to go through, in part because of asset division. Asset division manages to be both mathematical and emotional and provides both parties with their post-divorce life's financial outlook. The name of the game is compromise, but just because it feels tempting to accept whatever fate comes one's way, doesn't mean it's always completely fair.
Maybe there have been some mysterious envelopes in the mailbox. Maybe there've been some large money transfers that a spouse hasn't been open about. Dealing with finances isn't always the easiest subject, and while suspicions may drive someone to search through their home filing cabinets, that doesn't always mean that they have the acumen to understand the banking documents. And that's okay. Because there are people who can.
Determining the financials of a marital estate
When a spouse could be hiding assets, the beneficial side is that assets are very hard to hide. Whether they're deposited, transferred or withdrawn, a trail of information follows them. Speaking with a divorce attorney who can connect with financial experts could make a huge difference.
The first thing someone will need to do is get as much information about their marital estate as possible. This includes looking over the following information:
Is there any owned real estate?
What about a marital residence or investment type properties?
Any business interests?
What type of investments does someone own?
What does their spouse do for a living?
After that, it becomes time to look at key tax documents. The first one being the 1040. There is a plethora of information here, which will detail where income is coming from, both earned and unearned.
Besides the 1040, there are other documents that may accompany the 1040, such as a K-1 and various Schedules. With all of these tax documents, a balance sheet can start to form. Questions will arise about any cases of self-employment or disregarded entities.
After that, it becomes a question of whether things can be solved as they are, or are outside experts needed?
The benefits of bringing in experts
Perhaps the most notable expert in cases of hiding assets is the forensic accountant. First and foremost, the forensic accountant can assist you in helping the attorney identify the marital estate, in putting the balance sheet together. Forensic accountants are a helpful resource when it comes to reviewing various discoveries and determining irregularities. If there are three years of statements from an investment account and then all of a sudden the account's value drops, but there's no market drop, the accountants can see that. When money "disappears," they can find where it really went. Honing in on transactions is what they have experience in, and they actually bill at a lesser hourly rate than the attorney. If business assets are involved, a business valuation expert can also be valuable. And sometimes, the forensic accountant has the qualifications to do both, serving dual roles. Another expert that might be needed is an real estate appraiser. More commonly used when the amount of real estate owned is substantial, these experts work to determine the value of owned real estate.
The value in a subpoena
Subpoenas are also helpful tools. A subpoena to a spouse's accountants reveals the documents they used to file taxes. A subpoena to the applicable financial institution provides a complete set of documents in chronological order, well-organized. This can provide a tremendous help. Or, say a spouse uses a certain bank. That bank may be subpoenaed to provide records for all accounts associated with a particular individual(s) and/or social security number(s).
Also bear in mind that a spouse might file a tax return that is completely legitimate for IRS purposes, but when it comes to determining spousal and/or child support, there may be various line items that the court will consider "income" for determining the obligor's support obligation.  Forensic accountants can be also be quite helpful in "reconstructing" a tax return and assisting the attorney in "normalizing" income for support purposes.
Finally, before an attorney goes into a deposition, the knowledge of a forensic accountant can help guide them in generating pertinent financial and income-based questions for the opposing party.
Divorce lawyers and forensic accountants are paid to be skeptical. Post-divorce life can have a fragile start to it, so making sure that someone is financially stable is crucial. Whether there have been suspicious envelopes arriving in the mail, or a spouse has simply deflected from answering questions, it's perfectly okay to feel suspicious, and seeking professional help to confirm or deny those suspicions could make a huge difference.
Disclaimer: The answer is intended to be for informational purposes only. It should not be relied on as legal advice, nor construed as a form of attorney-client relationship.
Other Answers About Divorce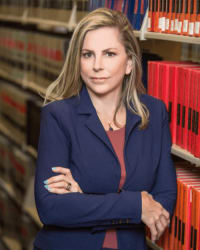 Domestic violence cases often begin as mild arguments between spouses, partners or family members, which quickly …
Sponsored answer by Stuart Skok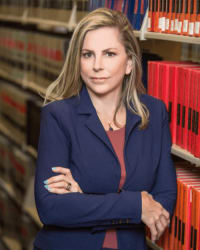 It is possible for one parent to receive sole custody in Maryland, but it is unlikely in most cases. Courts …
Sponsored answer by Stuart Skok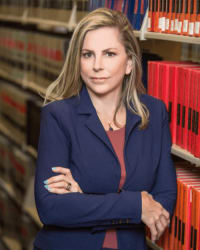 The Old Line State recognizes two types of divorces – limited and absolute. Limited divorces are similar to …
Sponsored answer by Stuart Skok
To: Amy M. McKinlay
Super Lawyers: Potential Client Inquiry
Required fields are marked with an asterisk (*).
Disclaimer:
The information contained in this web site is intended to convey general information. It should not be construed as legal advice or opinion. It is not an offer to represent you, nor is it intended to create an attorney-client relationship. The use of the internet or this contact form for communication is not necessarily a secure environment. Contacting a lawyer or law firm email through this service will not create an attorney-client relationship, and information will not necessarily be treated as privileged or confidential.