Question
How Can A DUI/OVI Charge In Ohio Affect My Driver's License And My Life?
Sponsored Answer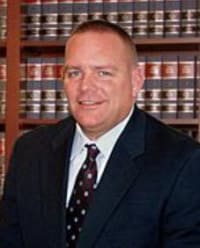 Answer
Drivers who violate Ohio's drinking and driving laws – collectively known as OVI (operating a vehicle under the influence), or DUI (driving under the influence) – face serious penalties, even if they are not convicted. A DUI/OVI charge can affect a person's right to drive and their livelihood and cause severe personal, financial and emotional consequences.
If charged with DUI/OVI, it's critical to consult with an experienced attorney who understands Ohio's impaired driving laws and can explain the potential repercussions of a guilty plea or conviction. A knowledgeable defense lawyer examines whether police followed proper procedures and fights to minimize penalties.
Anatomy Of A DUI/OVI Arrest
Police can stop drivers who they suspect are under the influence of alcohol or drugs if they have probable cause – meaning a driver who is speeding, weaving or breaking other traffic laws. They can also pull someone over for a broken taillight or other equipment malfunctions or as the result of a tip from a witness.
Once the stop is made, they will typically put the driver through a series of field sobriety tests, which prosecutors rely heavily upon to prove a DUI/OVI case. They can also request that you take a breathalyzer test, which seeks to measure your blood alcohol content (BAC). If they detect a BAC of 0.08% or higher for drivers over 21, an arrest usually results.
DUI/OVI Conviction Consequences
Drivers who plead guilty or are convicted of DUI/OVI face harsh consequences, including:
First offense: Suspended license from one to three years, three days to six months in jail, and fines ranging from $375 to $1,075.
Second offense: Suspended license from one to seven years, 10 days to six months in jail, and fines from $525 to $1,625.
Third offense: Suspended license of two to 12 years, 30 days to one year in jail, and fines from $850 to $2,750.
Penalties can escalate if someone is injured due to a driver's impairment or if a motorist is charged with an "aggravated" DUI/OVI – meaning their BAC is at least .17%. Drivers face an immediate administrative license suspension if they refuse chemical testing of breath, blood or urine under Ohio's "implied consent" law.
Even a first offense can result in paying court fees in addition to fines, community service, mandatory attendance of a court-approved alcohol program, the required installation of a vehicle interlock device at the offender's expense, restricted yellow DUI/OVI license plates and a mandatory overnight jail stay.
Other Potential DUI/OVI Penalties
While the consequences of a DUI/OVI conviction, as outlined above, show the massive impact on a person's life, other devastating ramifications can result, such as:
Employment: DUI/OVI convictions and charges are public records and can appear on a credit report. Even if driving is not an essential part of the job, current and prospective employers may decide they reflect poorly on a person's character, narrowing their employment opportunities.
Professional licenses: Nurses, doctors, lawyers and other professionals can be called in front of state licensing agencies and face suspensions or revocations due to a DUI/OVI.
Child custody: A former spouse can use a DUI/OVI charge or conviction to modify an existing custody order or parenting agreement, especially if a child was in the vehicle when the parent was arrested.
Insurance: DUI/OVI convictions can result in auto insurance premiums doubling or tripling, and some insurers will cancel coverage altogether.
CDL: Truckers and others with commercial driver's licenses can be charged with DUI/OVI if any alcohol is detected and forced out of service for at least 24 hours. If their BAC is 0.04% or higher, their license can be suspended from one year to a lifetime ban in addition to other penalties.
Firearms: Having a gun in a vehicle when charged with DUI/OVI can result in losing a concealed carry permit. Drivers can face additional criminal charges for possessing a weapon while under the influence.
Defenses For A DUI/OVI Charge
Police officers who pull drivers over and their training largely dictate how a DUI/OVI charge is handled. Officers must follow strict rules, but many make mistakes or lack training. A knowledgeable DUI/OVI attorney knows how to detect errors, including:
Unwarranted stops: Police must have a valid reason to stop you in the first place. They can't pull a driver over on a hunch, which is also known as profiling in many instances.
Sobriety tests: Studies show that the horizontal gaze nystagmus test, one-leg stand, and walk-and-turn test are often inaccurate, as many unimpaired people fail them. These tests are usually the bedrock of a prosecutor's case.
Breathalyzer tests: Courts have thrown out thousands of these results across the nation over improperly calibrated devices or because officers didn't have the proper training to administer them.
Violating a person's rights: Officers must not only have a legitimate reason to stop you, but they must also fully explain why you are being arrested and inform you of your rights, including to talk to an attorney before being questioned.
Taking Action After An Arrest Is Crucial
As you can see, the ramifications for a DUI/OVI charge or conviction can ruin a person's life. That is why it is critical to contact an experienced attorney as soon as possible. A lawyer with significant experience defending clients accused of impaired driving understands these charges can lead to devastating consequences.
If stopped by an officer, avoid making any incriminating comments before talking to your lawyer and be sure to document every stage of the process. Your attorney will scrutinize every piece of evidence, including whether police followed proper procedures. Your lawyer will fight to minimize consequences by reducing penalties or having the charges against you dropped.
Disclaimer: The answer is intended to be for informational purposes only. It should not be relied on as legal advice, nor construed as a form of attorney-client relationship.
Other Answers By James W. Reardon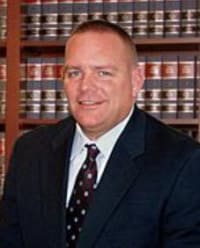 Ohio is similar to other states with statutes that identify illegal conduct from theft to murder as punishable by …
Sponsored answer by James W. Reardon
Other Answers About DUI/DWI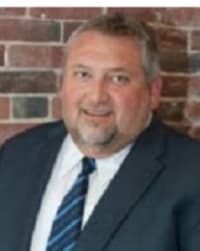 The short answer is yes. If a police officer pulls you over for drunk driving (called operating under the …
Sponsored answer by John Scott Webb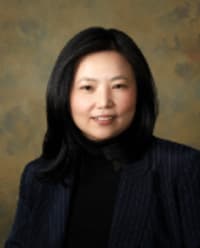 Yes, you can go to jail for a first DUI offense in Maryland. However, in most routine situations, it is …
Sponsored answer by C. Sei-Hee Arii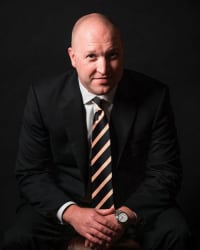 Under Kansas law, it is illegal to operate a motor vehicle with a blood alcohol content (BAC) or drug …
Sponsored answer by Jonathan W. McConnell
To: James W. Reardon
Super Lawyers: Potential Client Inquiry
Required fields are marked with an asterisk (*).
Disclaimer:
The information contained in this web site is intended to convey general information. It should not be construed as legal advice or opinion. It is not an offer to represent you, nor is it intended to create an attorney-client relationship. The use of the internet or this contact form for communication is not necessarily a secure environment. Contacting a lawyer or law firm email through this service will not create an attorney-client relationship, and information will not necessarily be treated as privileged or confidential.