Question
Can my employer enforce restrictive covenants against me in Ohio?
Sponsored Answer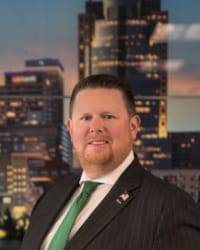 Answer
Advancements in technology have made us more connected and mobile now than we have ever been. That creates new challenges and opportunities in the business world for employees and employers.
It is easier for people to stay connected, and that makes employers nervous when an employee leaves their company. They don't want their former employees poaching clients, customers, and coworkers. With those departures, profits can go with them, especially if the former employee has built a business relationship with customers and clients.
Many employers are including restrictive covenants in employment contracts. This is their way of trying to legally keep their former employees from unfairly competing against them, disclosing confidential information, or taking their customers, clients, and employees with them to a new employer. Restrictive covenants can be especially important when there is specialized knowledge, proprietary information, or trade secrets.
 Many Kinds Of Restrictive Covenants
Employment contracts can contain a variety of restrictive covenants, including non-compete, non-solicitation, non-acceptance, and confidentiality clauses. Non-competes are included in contracts to prevent former employees from working for a competitor or to protect their business interests.
The clauses could include:
Non-solicitation
Non-dealing
Non-poaching
Non-competition
Confidentiality / Trade Secret Restrictions
Goodwill protection
These provisions, or some combination of them, enable employers to feel comfortable that their former employees will stay away from any business dealings with their customers, clients, or employees, or make use of valuable, privileged information when those employees get a new job.
 How Do The Courts Rule?
Ohio courts usually enforce these covenants. Employers have the right to require employees to sign restrictive covenants. However, courts often limit how restrictive these provisions can be, so it is important to have them be well-drafted and enforced by counsel with. The covenants cannot lead to undue hardship on the employee and they cannot be damaging to the public. They must be designed to reasonably the protect legitimate business interests of the employer, including trade secrets and confidential information.
Ohio courts will look at a variety of factors when they determine if the covenant is enforceable. They will:
Make sure the business interests are legitimate and the covenant seeks to prevent unfair competition.
Ensure that the agreement is not overly restrictive.
Confirm that the covenant protects legitimate business interests.
Check the employer's history of enforcing past noncompete clauses.
Ensure the employer made it clear that the restrictive covenant was a condition of hiring or continued employment.
These covenants have been defeated if they are too restrictive on length of time and location and if they are not necessary to protect legitimate business interests.
Employers should watch their language in restrictive covenants that are included in contracts. If you signed a restrictive covenant and you want to try to get out of the agreement, call a business law and contract lawyer to make sure the contract is valid.
Employers have the right to protect their reasonable business interests. However, employees do have a fair opportunity to make a living.
Disclaimer: The answer is intended to be for informational purposes only. It should not be relied on as legal advice, nor construed as a form of attorney-client relationship.
Other Answers About Employment Law - Employer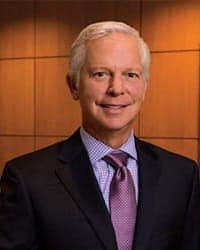 The best measures to take are: Have solid employee education through handbooks and trainingProvide …
Sponsored answer by Alton G. Burkhalter
To: Brian R. Redden
Super Lawyers: Potential Client Inquiry
Required fields are marked with an asterisk (*).
Disclaimer:
The information contained in this web site is intended to convey general information. It should not be construed as legal advice or opinion. It is not an offer to represent you, nor is it intended to create an attorney-client relationship. The use of the internet or this contact form for communication is not necessarily a secure environment. Contacting a lawyer or law firm email through this service will not create an attorney-client relationship, and information will not necessarily be treated as privileged or confidential.