Question
Can Your Loved One Get Medicaid In Ohio If They Are In A Nursing Home?
Sponsored Answer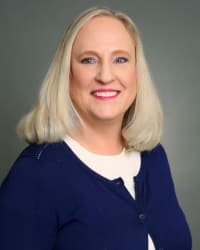 Answer
Qualifying for Medicaid, which is governed by state and federal rules, can be complicated and daunting. Too many people are afraid to go into a nursing home because they believe they must deplete all their savings and hard-earned assets to pay for their care.
But, even if your loved one is currently in a nursing home, there may still be opportunities to get Medicaid to cover their care without having to lose all of their assets. However, it's essential that the resident or a trusted family member takes swift action.
Be Wary When A Nursing Home Offers To 'Help'
In Ohio, nursing home care can cost $11,000 or more per month, making it easy to spend all of the resident's life savings quickly. Nursing homes will offer to assist patients with Medicaid eligibility, but it's often nothing more than checking a box on a form.
What's more troubling is that nursing home facilities typically make more money when residents pay for their own care, so these companies have no incentive to protect the patient's assets. Also, they likely do not have a deep understanding of the options available or stay current with Medicaid rules.
In many cases, the nursing home's "help" results in a denial from Medicaid, forcing the resident to start the application process from scratch and putting them months behind, all the time using up their own assets in the process. This is especially problematic for those already living in a nursing home.
Ohio Medicaid Eligibility Rules For Nursing Home Care
To qualify for Medicaid nursing home coverage in Ohio, the 2021 income and asset limits for applicants are:
Single applicant: $2,382 per month income limit and a total asset limit of $2,000
Married (both spouses applying): $4,764 per month income limit and a total asset limit of $3,000
Married (one spouse applying): $2,382 per month income limit for the applicant and asset limits of $2,000 for the applicant and $130,380 for the non-applicant spouse
Five-Year Look-Back Window
While many people are aware of strict income and asset limits for Medicaid eligibility, some believe they can gift or transfer their home and other assets to children or other family members just prior to applying for Medicaid.
Unfortunately, transfers made within the five years before applying for Medicaid will likely disqualify applicants from receiving benefits for several months. This is known as the Medicaid penalty period. Applicants must provide statements for all bank accounts, investments and other financial records for the last five years, referred to as the "look-back period."
Medicaid Planning And Wealth Preservation Strategies
There are legal ways to preserve your hard-earned assets and qualify for Medicaid at several different stages. It's advisable to work with an experienced Medicaid planning attorney long before care is needed. Your lawyer can use a broad range of estate planning and asset protection tools, including various kinds of trusts, to protect your assets.
Wealth preservation options also exist if you are currently in a nursing home. However, it becomes much more complicated once you or your loved one need skilled care, so knowledgeable legal guidance becomes even more crucial.
In many cases, you can even protect assets after a nursing home resident dies and Medicaid seeks reimbursement from their estate. Experienced lawyers can negotiate to reduce potential payments and protect assets. The goal is to make sure your family – not nursing homes – benefit from your efforts and that you transfer as much of your wealth to loved ones as possible.
Disclaimer: The answer is intended to be for informational purposes only. It should not be relied on as legal advice, nor construed as a form of attorney-client relationship.
Other Answers About Health & Health Care Law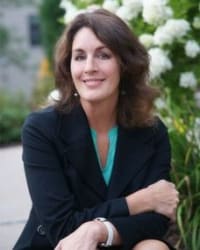 Yes! Your license and livelihood could be in jeopardy. It's vital to have professional advice, especially …
Sponsored answer by Jennifer E. Speas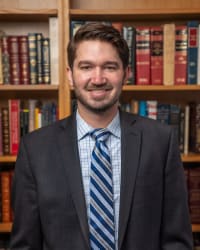 When practicing medical professionals receive a letter from the Oregon Medical Board detailing an investigation …
Sponsored answer by Grant Engrav
To: Laurie G. Steiner
Super Lawyers: Potential Client Inquiry
Required fields are marked with an asterisk (*).
Disclaimer:
The information contained in this web site is intended to convey general information. It should not be construed as legal advice or opinion. It is not an offer to represent you, nor is it intended to create an attorney-client relationship. The use of the internet or this contact form for communication is not necessarily a secure environment. Contacting a lawyer or law firm email through this service will not create an attorney-client relationship, and information will not necessarily be treated as privileged or confidential.