Question
How Do I Select The Best Lawyer For A Medical Mistake In Ohio?
Sponsored Answer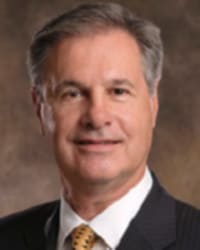 Answer
A person's health is their most treasured asset, and when they place their well-being in the hands of a doctor or another medical professional, they trust them with their most precious and priceless possession. Health care providers are legally and ethically bound to a rigorous standard of care. Medical malpractice claims typically result when they fail to meet those standards.
Medical mistakes can be very complicated matters. Your lawyer should be experienced and well-versed in handling these types of cases, as well as knowledgeable about the particular medical issues your case presents. According to a Johns Hopkins study, medical errors are the third-leading cause of death in the United States, resulting in 250,000 fatalities each year.
What Constitutes Medical Malpractice?
Medical malpractice is a very broad term that encompasses a large variety of mistakes, including surgical errors and failing to diagnose or treat a condition in a timely manner. Claims arise from a long list of mistakes, including:
Anesthesia errors
Birth injuries and birth trauma
Brain injuries and damage
Failure to accurately diagnose a patient
Failure to monitor a patient
Failure to interpret scans, X-rays, labs and other test results
Hospital negligence
Infections
Medication errors
Nursing home neglect
Pharmacy errors
Surgical negligence
These errors can be expensive and devastating, resulting in life-long consequences or even death, and families can face unexpected hardships. In addition to losing their loved one, they are subjected to overwhelming emotional loss and financial burdens, especially when their loved one may have been their primary source of income.
Elements Of A Medical Malpractice Claim
In order to recover compensation for medical mistakes, the plaintiff must establish that negligence occurred. A claim has four components:
Duty of care: Medical providers are required to use procedures and practices similar to other medical professionals in their specialty and location.
Breach: The plaintiff must show that the medical professional failed to meet that duty of care.
Causation: The plaintiff must prove that the medical professional's negligence caused their injury.
Damages: Once negligence is confirmed, the plaintiff has the right to recover economic and non-economic compensation.
How Do You Prove Medical Malpractice Occurred?
If you suspect that an injury was the result of a medical mistake, you should act quickly to contact our firm to investigate as the statute of limitations for medical mistakes in Ohio is one year. However, some exceptions apply to this rule.
We will access your medical records relevant to the treatment you received and have them reviewed by an expert. We work with respected and experienced medical professionals to build the strongest possible case.
What Remedies Are Available?
Our extensive experience in a wide array of medical malpractice cases is dedicated to alleviating the massive stress and negative consequences faced by your family. Be wary of attorneys who only handle these cases when they are deemed "slam dunks," but lack the experience to see them through to the finish.
Our firm has a history of getting results by helping families recover economic damages, such as medical expenses, funeral costs, current and future lost income, in-home nursing needs, transportation costs and future care costs. Compensation can also be sought for non-economic damages, including pain and suffering, and loss of enjoyment of life.
Compassionate But Aggressive Legal Advice
Working with an experienced medical malpractice attorney helps you build the strongest case, reaching a fair settlement if possible, but fighting in court when necessary. Your attorney has the legal knowledge to argue your case and great compassion and sensitivity to help your family through this daunting time.
We understand that nothing can truly compensate a family for the pain caused by a medical mistake. However, your family has already suffered enough emotionally, and our mission is to help you reduce the financial burden for the future. That dedication doesn't end once the case is resolved, as we will continue to offer support in the days, weeks and months that follow.
Disclaimer: The answer is intended to be for informational purposes only. It should not be relied on as legal advice, nor construed as a form of attorney-client relationship.
Other Answers By Chris T. Nolan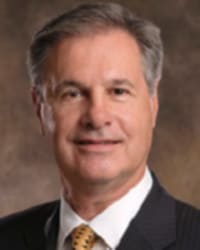 Elderly abuse or neglect happens all too frequently in Ohio and across the United States. What makes it even more …
Sponsored answer by Chris T. Nolan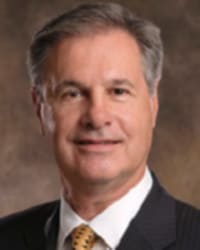 Losing a loved one is one of the most painful experiences anyone can suffer. It can be even more traumatic when …
Sponsored answer by Chris T. Nolan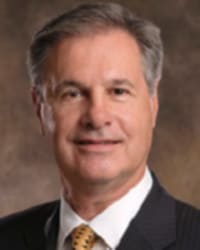 Brain injuries are often the result of obvious trauma, such as a blow to the head during a motor vehicle accident, …
Sponsored answer by Chris T. Nolan
Other Answers About Medical Malpractice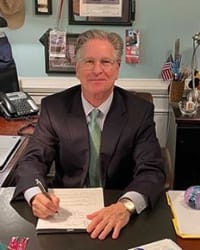 The short answer: Any continuing numbness after a dental procedure may be a sign of nerve damage and may be a case …
Sponsored answer by Curtis A. Thurston, Jr.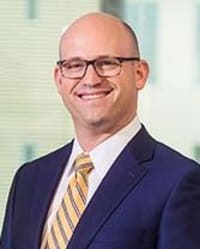 Strokes are common and can lead to catastrophic damage if not managed appropriately. Thankfully, standards in …
Sponsored answer by Philip A. Gold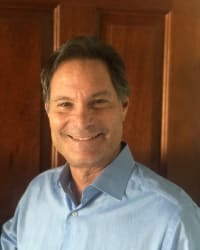 Every medical malpractice lawyer has his or her own style, but certain traits are necessary if you want a fair …
Sponsored answer by Paul B. Weitz
To: Chris T. Nolan
Super Lawyers: Potential Client Inquiry
Required fields are marked with an asterisk (*).
Disclaimer:
The information contained in this web site is intended to convey general information. It should not be construed as legal advice or opinion. It is not an offer to represent you, nor is it intended to create an attorney-client relationship. The use of the internet or this contact form for communication is not necessarily a secure environment. Contacting a lawyer or law firm email through this service will not create an attorney-client relationship, and information will not necessarily be treated as privileged or confidential.