Question
Do I Need A Lawyer After A Car Accident In Ohio?
Sponsored Answer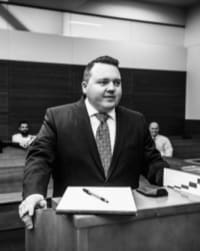 Answer
Insurance companies prey on people involved in motor vehicle accidents, knowing most of them are unfamiliar with the process. Recovering compensation is a deliberately complex road to navigate because insurers are out to give you as little as possible.
That's why it is crucial for anyone who gets into an accident to work with a personal injury lawyer who understands the ins and outs of recovering monetary losses for medical costs, repairing or replacing their vehicle and collecting lost wages for any time they missed or will miss at work.
Hundreds Die And Thousands More Are Injured On Ohio Roads
The Ohio State Highway Patrol (OSHP) reported 1,041 fatal motor vehicle crashes in 2019, resulting in 1,155 fatalities. In all, the OSHP investigated 55,517 crashes that year, many resulting in severe and sometimes permanent injuries. Many of those crashes were caused by someone's negligence, such as those intoxicated when they got behind the wheel or distracted drivers.
Five Steps To Take After A Crash
Even being in a fender-bender can be a scary, disorienting and stressful situation. That's why it's crucial to remain calm and take immediate steps to protect yourself. Depending upon the severity of the crash, here are five actions to take:
Exchange information: The more information you can collect, the easier it will be to determine the level of compensation you are entitled to receive. This information includes:
License plate number of the other vehicle
Make and model of the vehicle
Driver's license information for the other party
Their contact information
Their insurance information and contact information
Report the crash: Assess whether anyone is injured and, if so, call 911 immediately, regardless of how severe the injuries appear. Calling the police is vital, especially when injuries are present, or your vehicle sustained significant damage. Finally, contact your insurance company.
Gather evidence: When pursuing a claim against another driver, it's imperative that you collect as much information as possible. Evidence includes:
Pictures of the crash scene
Photos of damage to vehicles
Images of injuries you suffered
Statements and contact information of any witnesses
Get medical care: Always put your well-being first and seek medical treatment for any injuries as soon as possible. Even injuries that appear to be minor can be symptoms of potentially devastating and long-lasting conditions. Serious head and spinal injuries can take hours or even days to become apparent. Plus, delaying the diagnosis and treatment can hamper your ability to collect damages.
Hire a lawyer: Insurance companies will look for any angle to deny claims or pay as little as possible after an accident. They will look for a quick settlement with a lowball offer promising to put money in your pockets quickly. That's why it's essential to work with an attorney who understands their tactics. When they contact you, refer them to your lawyer and never discuss your claim.
Finally, never admit fault. In the foggy aftermath of an accident, many drivers make statements that are used against them by insurers, depriving them of the compensation they deserve.
What Is Comparative Negligence?
In some instances, the other driver may claim that you were partially to blame for the accident. In Ohio, this is known as comparative negligence or shared fault. The result is if you are more than 51% responsible for the crash, you cannot recover compensation.
If it's determined you were 25% responsible, your award will typically be reduced by that percentage. For example, if the total award for the accident is $100,000, you can only receive $75,000. Ohio courts follow this rule during a trial, and insurance adjusters can also raise the issue during settlement negotiations.
Collecting Damages
Your lawyer's experience in dealing with these cases is crucial for recovering all the compensation possible. Those losses are assessed in two areas:
Economic damages: These refer to every loss for which a dollar amount can be attached, such as:
Current and future medical expenses, including ongoing care
Lost wages for the time you missed from work and time you will miss in the future
The cost of repairing or replacing your vehicle
Noneconomic damages: These costs are harder to pinpoint a dollar amount but are vital to your recovery. These include pain and suffering, loss of enjoyment of life and other mental trauma associated with the crash. Ohio caps these damages at $250,000 in most noncatastrophic cases, or three times the amount of economic damages, with an overall cap of $350,000 for pain and suffering into the future.
With the cap on non-economic awards, it's crucial to work with an experienced attorney who can work to maximize the award for economic damages, such as medical costs.
Protect Yourself And Your Family's Future
While the statute of limitations to file a personal injury claim after a car crash is two years in Ohio, it's crucial to contact an experienced attorney as soon as possible. Remember to first make sure your medical needs are addressed promptly and thoroughly, and never discuss the incident with the other party's insurance company.
Being in a car crash can change your life in the blink of an eye. If you are injured by someone's negligence, it can have devastating consequences on your health, career, finances and relationships. Insurance companies aren't concerned about helping you through this ordeal. They only want to pay as little as possible.
Our firm has handled more than 1,000 of these cases. We offer free consultations to discuss your claim, and we only get paid when we win your case. You never pay us out of your own pocket. Once we represent you, we'll do all the talking with insurance companies and use our resources to reach an agreement, or we'll go to court to hold the other party accountable and recover the compensation you deserve.
Disclaimer: The answer is intended to be for informational purposes only. It should not be relied on as legal advice, nor construed as a form of attorney-client relationship.
Other Answers About Motor Vehicle Accidents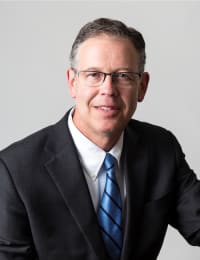 The short answer is: It depends. Understandably, you want to know how much compensation you stand to receive if …
Sponsored answer by R. Colin Campbell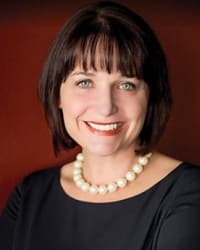 In most cases, Nevada places a two-year statute of limitations on any lawsuit for damages resulting from a …
Sponsored answer by Kari J. Hanratty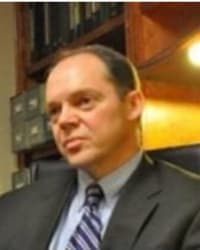 This is a really common question. Most people have never been hurt in a car accident. Nobody wants to be in one, …
Sponsored answer by Craig K. Nichols
To: George S. Breitmayer, III
Super Lawyers: Potential Client Inquiry
Required fields are marked with an asterisk (*).
Disclaimer:
The information contained in this web site is intended to convey general information. It should not be construed as legal advice or opinion. It is not an offer to represent you, nor is it intended to create an attorney-client relationship. The use of the internet or this contact form for communication is not necessarily a secure environment. Contacting a lawyer or law firm email through this service will not create an attorney-client relationship, and information will not necessarily be treated as privileged or confidential.