Question
What Steps Should I Take If I Suspect Nursing Home Abuse Or Neglect In Ohio?
Sponsored Answer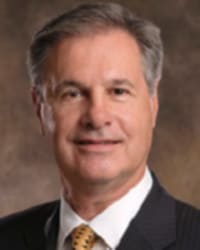 Answer
Elderly abuse or neglect happens all too frequently in Ohio and across the United States. What makes it even more disturbing is when loved ones are abused at nursing homes or assisted living facilities. Seniors are extremely vulnerable, especially when they cannot easily defend themselves.
If you or a loved one are the victims of nursing home abuse or neglect, you should immediately contact our firm. Nursing home abuse takes many forms – all of it damaging, whether emotionally, physically or financially.
What Are Common Types of Neglect Or Abuse?
Nursing home residents have rights and protections under the law. These include the right to be treated with dignity and respect. Nursing homes and their staff must provide professional medical care, safeguard residents' privacy and offer a clean and sanitized environment. However, too many of these facilities fall short, resulting in:
Fall incidents
Broken bones or fractures
Bedsores, also known as pressure sores and decubitus ulcers
Malnutrition and dehydration
Unsafe and unsanitary conditions
Unexplained cuts, bruises or other injuries
Unexpected or wrongful death
Medication errors
Drug overdoses
Verbal, mental or sexual abuse
National statistics show 5 million seniors are abused each year in the U.S., and nearly one out of every four nursing home residents has experienced some type of abuse. However, it's also estimated that only one in 14 incidents are formally reported.
Recognize The Warning Signs
One of the core rights for nursing home patients is over voicing complaints about abuse and neglect, and not worrying about repercussions. Family members should be aware that the signs can be obvious or subtle, including:
Cuts, bruises, scabs or bumps on their skin
Unusual weight gain or loss
Changes to their mental or physical status
Mood swings or changes in alertness or energy
They become unusually quiet
They began to complain more often
Any other unusual behaviors
Steps To Take If you Suspect Abuse
In some cases, if you identify abuse or neglect, it's vital to take action early so you can get the patient out of the facility so they can receive the care they need somewhere else. If you suspect your loved one is being abused:
Monitor any physical or mental changes
Take photos or videos if possible
Take extensive notes
Contact the local health department
Talk to an experienced and compassionate attorney
Filing A Claim
If a loved one is the victim of abuse or neglect, they or their power of attorney or court-appointed guardian must bring the claim. If a loved one has passed away from abuse or neglect, an estate must be opened in probate court to pursue the claim.
The statute of limitations for filing a medical malpractice claim for nursing home abuse or neglect is one year, although there are exceptions to this rule. Therefore, it's essential to seek the representation of an experienced attorney as soon as possible.
Protect Your Loved One's Well-Being
While not all nursing homes or assisted living facilities fall short of offering quality care, too many place profits ahead of their residents' welfare. A federal study shows Ohio's nursing home performance ratings are among the lowest in the country. Adequate staffing is often an issue, while doctor visits at some facilities can be few and far between.
If you suspect your loved one is being abused or neglected, contact our firm as soon as possible. We have successfully handled numerous claims where residents or their families have been compensated for mistreatment or lack of care. But more importantly, we strive to make sure that residents receive the quality care they deserve and are guaranteed under the Ohio Nursing Home Residents' Bill of Rights.
Disclaimer: The answer is intended to be for informational purposes only. It should not be relied on as legal advice, nor construed as a form of attorney-client relationship.
Other Answers By Chris T. Nolan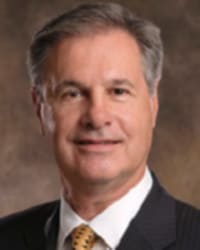 Losing a loved one is one of the most painful experiences anyone can suffer. It can be even more traumatic when …
Sponsored answer by Chris T. Nolan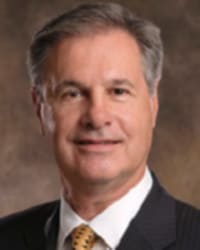 A person's health is their most treasured asset, and when they place their well-being in the hands of a …
Sponsored answer by Chris T. Nolan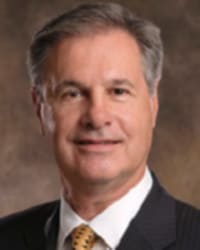 Brain injuries are often the result of obvious trauma, such as a blow to the head during a motor vehicle accident, …
Sponsored answer by Chris T. Nolan
Other Answers About Nursing Home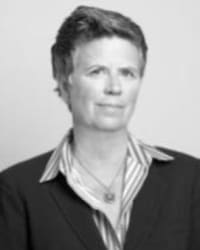 Bedsores are a red flag for patient neglect and poor medical care. This means that yes, you can sue a nursing home …
Sponsored answer by Kathryn A. Stebner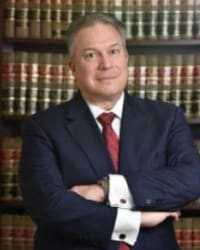 Placing a loved one in a nursing home is one of the most difficult decisions a family can make. When the …
Sponsored answer by Philip J. Rizzuto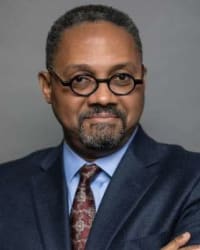 Nursing homes are supposed to be a safe haven for loved ones, providing care and nurturing in their final years. …
Sponsored answer by Quinton Seay
To: Chris T. Nolan
Super Lawyers: Potential Client Inquiry
Required fields are marked with an asterisk (*).
Disclaimer:
The information contained in this web site is intended to convey general information. It should not be construed as legal advice or opinion. It is not an offer to represent you, nor is it intended to create an attorney-client relationship. The use of the internet or this contact form for communication is not necessarily a secure environment. Contacting a lawyer or law firm email through this service will not create an attorney-client relationship, and information will not necessarily be treated as privileged or confidential.