Question
What If I Receive Notice Of Terminated Workers' Compensation Benefits In Ohio?
Sponsored Answer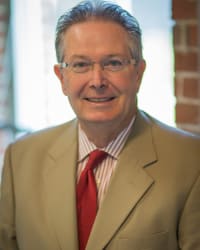 Answer
The Ohio Bureau of Workers' Compensation (OBWC) is generally the governing body through which most injured workers in Ohio are paid benefits while they're recovering. Unfortunately, you can't assume the OBWC has your best interests in mind. Like any company providing insurance, they may try to terminate your benefits before you're fully healed. When this happens, you may want to consider hiring a workers' compensation law attorney to assist you in filing an appeal. Eventually, you may have a hearing in front of the Industrial Commission, in which case you and your attorney can fight to retain your benefits until you're healthy and ready to return to work again.
Appealing the OBWC's decision isn't easy however and will likely require an evaluation by multiple physicians. While the case is in commission, you may need to return to work to protect your employment. An attorney can discuss the specifics of your situation with you and your employer, and advocate light duty work, if that's an option. 
How The Process Works
One of your first steps should be to find a workers' compensation attorney you trust, because your first action will be to file an appeal with the Industrial Commission of Ohio. You will have a short window of time in which to file this paperwork and begin the legal process. If the OBWC wants to terminate your benefits because they believe you've reached Maximum Medical Improvement (MMI), you may need to prove you're not fully healed yet in order to continue receiving compensation. If a physician determines that you are not yet fully healed, you'll likely participate in a hearing in front of the Industrial Commission in which your attorney will need to communicate why the temporary benefits should continue. Prior to the hearing, you may need to work with the physician who has been treating you to provide analysis of your recovery process and predicted outlook. Unfortunately, the commission will most likely not take your physician at their word and they may also consult a third physician to evaluate your condition. Their intention is to prove that you are, in fact, healthy enough to return to work and end your benefits.
Fighting For The Compensation You Need
The hearing may come down to which doctor is more dependable and believable. Your legal team will try to demonstrate that a doctor who has been part of your recovery from day one is more reliable than a third-party doctor who is unfamiliar with your condition. However, before the hearing you may return to work and complete light duty tasks that won't oppose your doctors' instructions. If this is the case, work with your lawyer to ensure you're not doing more work than you're able or allowed to do.
If your request for your benefits to be reinstated is denied by the commission, you will likely be able to appeal their decision and fight for temporary benefits. Your attorney can help determine how to proceed in this situation and whether this is a good option for you. 
Regardless of why your benefits were terminated, if you're unable to return to work and still require financial support, you deserve to fight for the resources you need. Filing an appeal with the Industrial Commission can be time-consuming and a complicated process, and working with a legal adviser can save you stress, time and ensure you've followed the process correctly.
Disclaimer: The answer is intended to be for informational purposes only. It should not be relied on as legal advice, nor construed as a form of attorney-client relationship.
Other Answers About Workers' Compensation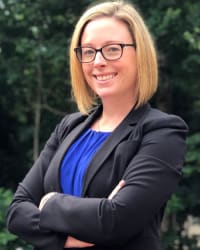 People who suffer work-related injuries in Massachusetts may question if they need a lawyer's help to file …
Sponsored answer by Michele Eileen Norton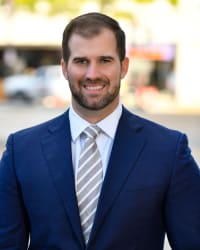 First and foremost, Louisiana law says that you cannot be fired for filing a workers' compensation claim. …
Sponsored answer by Vincent P. Scallan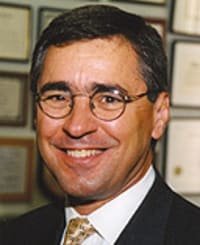 When you suffer an injury at work, your financial picture can become cloudy. With uncertainty about your ability …
Sponsored answer by Donald A. Caminiti
To: Philip J. Fulton
Super Lawyers: Potential Client Inquiry
Required fields are marked with an asterisk (*).
Disclaimer:
The information contained in this web site is intended to convey general information. It should not be construed as legal advice or opinion. It is not an offer to represent you, nor is it intended to create an attorney-client relationship. The use of the internet or this contact form for communication is not necessarily a secure environment. Contacting a lawyer or law firm email through this service will not create an attorney-client relationship, and information will not necessarily be treated as privileged or confidential.