Question
How Do I Know If I Have A Wrongful Death Claim In Ohio?
Sponsored Answer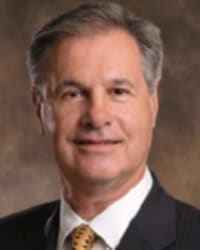 Answer
Losing a loved one is one of the most painful experiences anyone can suffer. It can be even more traumatic when they die as a result of negligence or a wrongful, deliberate, or even criminal act by another person or entity.
If you suspect your loved one lost their life due to the actions of another, or if they passed away under suspicious circumstances, you should contact our office as soon as possible to discuss whether there is a viable wrongful death claim.
How Is Wrongful Death Defined In Ohio?
Every state has its own laws over wrongful death claims and what family members must do to be successful in their lawsuit. Ohio is similar to other states in that family members or their representatives must file a claim to receive damages they have suffered due to their loved one's death.
The key to bringing a successful case is proving that a loved one died due to the wrongful actions of another party, or as a result of neglect, or default – meaning the person or entity's failure to fulfill an obligation. In effect, it's a personal injury case brought by survivors to recover compensation for their family member's untimely death.
Wrongful Death Actions In Ohio
Wrongful death cases can result from many different circumstances, such as:
Accidents involving motor vehicles, trucks, motorcycles, airplanes or trains
Medical mistakes causing death, such as medication and surgical errors
Defective products
Premises liability cases, including slip-and-fall accidents
Building or house fires
Exposure to hazardous substances or conditions in the workplace
Criminal behavior by others, such as a DUI or OVI
Wrongful death claims can be filed for many other reasons, sometimes even bizarre accidents where negligence occurred, resulting in death. The bottom line is that if your loved one died as a result of someone else's negligence, it needs to be investigated as soon as possible.
Who Can File A Wrongful Death Claim?
Claims must typically be filed within two years from the date of death. In Ohio, the law allows for those directly impacted by a loved one's death to bring a lawsuit:
The deceased person's spouse
Their children, including those who were adopted
Surviving parents
Other family members may also be eligible to file wrongful death claims. However, they must prove in court that they have suffered a direct loss.
What Remedies Are Available?
No monetary award can ever make up for the devastating loss of a loved one. Our mission is to assist your family during a tragic and stressful time by relieving financial burdens. By filing a wrongful death lawsuit, you may be able to recover:
Economic damages: These include medical expenses, lost wages, lost future earnings and funeral costs.
Non-economic damages: You can also be compensated for the pain and suffering of your loved one as well as your family, loss of companionship and loss of enjoyment of life.
In addition, families can receive peace of mind knowing that the person or other party responsible is held accountable for their actions.
What Qualities Should My Attorney Have?
Your lawyer should be compassionate and willing to vigorously pursue your rights. But most importantly, they should be experienced in successfully prosecuting wrongful death claims. We work with medical and other professionals to build the strongest case possible by thoroughly examining medical records or police reports.
We strive to be gentle and compassionate with our clients in their time of need to reach a fair settlement if possible. However, we are fearless and aggressive in the courtroom when necessary. Our mission is to assist your family in this time of need. With our record of success, we seek to offer comfort knowing that your case is in capable hands.
Disclaimer: The answer is intended to be for informational purposes only. It should not be relied on as legal advice, nor construed as a form of attorney-client relationship.
Other Answers By Chris T. Nolan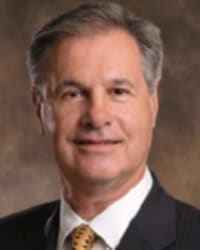 Elderly abuse or neglect happens all too frequently in Ohio and across the United States. What makes it even more …
Sponsored answer by Chris T. Nolan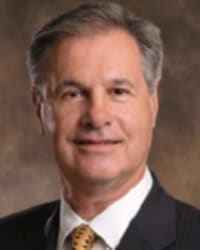 A person's health is their most treasured asset, and when they place their well-being in the hands of a …
Sponsored answer by Chris T. Nolan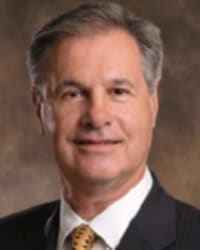 Brain injuries are often the result of obvious trauma, such as a blow to the head during a motor vehicle accident, …
Sponsored answer by Chris T. Nolan
Other Answers About Wrongful Death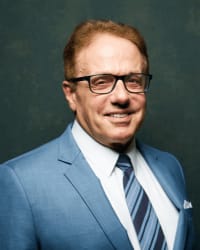 Losing a loved one is a devastating experience. When someone else's negligence causes their death, the loss …
Sponsored answer by Joseph P. Awad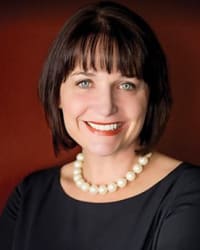 Nevada says a death is wrongful if it is caused by "the wrongful act" or "neglect" of …
Sponsored answer by Kari J. Hanratty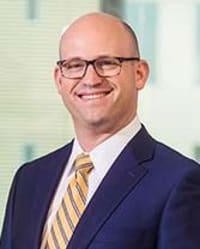 First of all, it's important to realize that even if a wrongful death case exists, Florida statute dictates …
Sponsored answer by Philip A. Gold
To: Chris T. Nolan
Super Lawyers: Potential Client Inquiry
Required fields are marked with an asterisk (*).
Disclaimer:
The information contained in this web site is intended to convey general information. It should not be construed as legal advice or opinion. It is not an offer to represent you, nor is it intended to create an attorney-client relationship. The use of the internet or this contact form for communication is not necessarily a secure environment. Contacting a lawyer or law firm email through this service will not create an attorney-client relationship, and information will not necessarily be treated as privileged or confidential.