Question
What Damages Are Available In Wrongful Death Claims In Ohio?
Sponsored Answer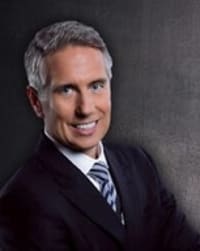 Answer
The sudden death of a loved one due to a car crash, medical negligence, work accident or another incident is the ultimate loss. In the immediate aftermath, surviving family members may face tough questions on how to provide for their families and cope with a new normal, while facing overwhelming grief. While taking legal action may not seem like a top priority, pursuing compensation or damages can help your family begin to address the financial impact of such a loss.
In Ohio, there are two possible legal claims for surviving family members to hold negligent parties accountable after the loss of a loved one: survivorship claims and wrongful death claims. The key difference between the two is that the deceased person's estate recovers any damages for a survivorship claim and a survivorship claim can include punitive damages, while the surviving heirs recover compensation for a wrongful death claim, which cannot include punitive damages. Surviving family members may be able to pursue both claims. It is critical to work with an experienced attorney who can advise on the course of action available to your family.
What Is The First Step?
The short answer is: opening an estate. In order to even investigate whether there is a survivorship or wrongful death claim, the first thing that needs to happen is the opening of an estate for the deceased person. Most people think that an estate only involves money, property and possessions that a deceased person had at the time of their death. While those assets do make up an estate, potential legal claims are included as an asset to an estate. So, if there is a potential claim, an estate has to be opened so that somebody can be appointed by the probate court to investigate the potential claim, and if it is confirmed there is a survivorship or wrongful death claim, to then file a lawsuit. The person appointed is referred to as a fiduciary. 
If the deceased individual had a will, their executor, or personal representative, can be appointed by the local probate court as the fiduciary to investigate and file a survivorship claim and/or a wrongful death claim. If the deceased individual died without a will, an application to appoint an individual as a fiduciary must be filed with the local probate court, which is usually, but not always, a surviving spouse, child or parent.
Who Recovers The Compensation
The estate recovers compensation for a survivorship claim, which is then distributed to the heirs by agreement amongst the heirs, by the will or as the probate judge sees fit. For a wrongful death claim the deceased individual's heirs – the people who survive the decedent – recover directly and not through the estate. The heirs are the decedent's surviving spouse, any surviving children, surviving parents and next of kin. Surviving spouses, children and parents are presumed to have suffered damages by the loss of their loved one. Next of kin, such as a sibling or other family member, must prove that they were damaged by the loss to recover compensation.
What Are Survivorship Claims?
If someone is wrongfully killed, your attorney should examine whether it is possible to pursue a survivorship claim, such as conscious pain and suffering by the decedent. This type of claim is only conceivable if the deceased individual was not killed immediately, but instead survived for a period of time and then subsequently died from their injuries. One example is a car or motorcycle crash, where the victim did not die immediately upon impact, but instead experienced conscious pain and suffering for a period of time.
In addition, punitive damages may be recovered if the defendant acted with conscious disregard for the safety of others and the victim. If punitive damages are awarded, the estate is also eligible to seek attorney fees and the costs associated with the investigation and lawsuit.
What Are Wrongful Death Claims?
Damages available in wrongful death claims are set forth in Ohio Revised Code 2125.02. Available compensatory damages, including damages for both noneconomic and economic losses, may include:
Loss of support. This concerns the support from the expected earning capacity of the deceased individual. For example, if the deceased individual was the breadwinner of the family who still had 20 to 30 years of work-life expectancy, their spouse and children can recover these lost earnings.
Loss of services. This concerns the loss of tasks, chores or other regular services that the deceased individual may have performed around the house or for their loved ones.
Loss of companionship, consortium, guidance and more. This can concern the loss of companionship of a spouse, the loss of guidance or counsel of a parent to their children, and more.
Loss of prospective inheritance. This concerns the loss of any future inheritance particularly to the deceased individual's children.
Mental anguish. This concerns the anguish suffered by the deceased individual's heirs as a direct result of their loss.
Funeral and burial expenses. Lastly, the fiduciary may pursue compensation for the expenses from the funeral and burial services.
Notably, if the deceased individual did not endure conscious pain and suffering and the fiduciary cannot pursue a survivorship claim, there is no potential to recover punitive damages, attorney fees and costs under a wrongful death claim.
The Importance Of Acting Quickly
After suffering a devastating loss, taking legal action may not be top of mind. However, it is important to act quickly. Ohio law requires the fiduciary to file a lawsuit for wrongful death within two years of the date of death. Survivorship claims may have a different deadline for filing a lawsuit. For example, there is a one year deadline to file a survivorship claim against a health care provider.
Depending on the circumstances surrounding the fatal incident, civil actions for survivorship claims and wrongful death can be complex. An attorney can examine your case to determine whether you can pursue both a survivorship claim and wrongful death claim, or perhaps solely a wrongful death claim. It is critically important to find a lawyer who understands these claims, can guide you through the process and build a strong case for your family.
Disclaimer: The answer is intended to be for informational purposes only. It should not be relied on as legal advice, nor construed as a form of attorney-client relationship.
Other Answers About Wrongful Death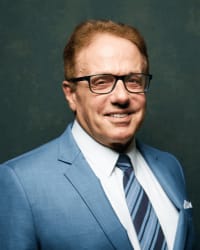 Losing a loved one is a devastating experience. When someone else's negligence causes their death, the loss …
Sponsored answer by Joseph P. Awad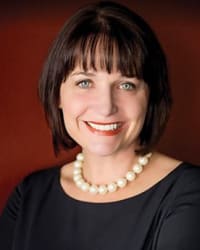 Nevada says a death is wrongful if it is caused by "the wrongful act" or "neglect" of …
Sponsored answer by Kari J. Hanratty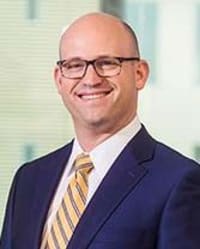 First of all, it's important to realize that even if a wrongful death case exists, Florida statute dictates …
Sponsored answer by Philip A. Gold
To: Frank E. Piscitelli, Jr.
Super Lawyers: Potential Client Inquiry
Required fields are marked with an asterisk (*).
Disclaimer:
The information contained in this web site is intended to convey general information. It should not be construed as legal advice or opinion. It is not an offer to represent you, nor is it intended to create an attorney-client relationship. The use of the internet or this contact form for communication is not necessarily a secure environment. Contacting a lawyer or law firm email through this service will not create an attorney-client relationship, and information will not necessarily be treated as privileged or confidential.