Question
I got a complaint from the Oregon Medical Board, what do I do?
Sponsored Answer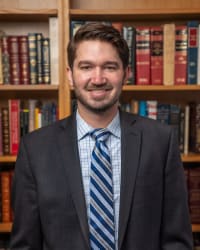 Answer
When practicing medical professionals receive a letter from the Oregon Medical Board detailing an investigation into them, it tends to cause anxiety, and it's understandable. These letters are notably sparse. They won't reveal the complainant, and they'll only briefly refer to the allegations. It's tempting to write a well-written, strongly worded and polished letter to the Board. But, that isn't the smartest thing to do. Here's why.
Cooperation is key here. Challenging an investigation while it plays out will not earn any favors. Frustration is understandable though. It's easy to feel helpless knowing that an investigator is interviewing witnesses and gathering documentation that could potentially disrupt a career. That's exactly why, aside from cooperation and showing respect for the process, there is a key way to gain an advantage, or at least ease stress.
Why hiring an attorney could be tremendously helpful:
So, the conclusion of the investigation will see the investigator presenting their case to a subcommittee of the Board – dubbed the Investigative Committee. It is important to note that cases deemed to not violate state law do not proceed forward, and no further action is taken. So, if the Board believes that the case contains a violation of state law, the medical professional will receive a "Complaint and Notice of Proposed Disciplinary Action." This notice will include the allegations, the reason for the disciplinary action and instruction on how to request a hearing.
Do note the due date listed to request a hearing. After that due date passes, the licensee waives their right to the hearing.
During the whole process, it can be extremely helpful to have an attorney by one's side – More specifically, an attorney who has represented these kinds of cases before. An attorney can help with:
Knowledge of the practice act: The investigation revolves around the violation of a medical practice act. An attorney who has helped others through these hearings is well aware of all the rules and regulations within it. They can help bring their clients up to speed.
Keep everything civil: Here's the thing. Emotions can run hot in the hearings. It's easy to get frustrated, and those frustrations can come out in perhaps not so diplomatic ways. This doesn't reflect well on the licensee, and an off-color remark could change the tone of the rest of the proceedings. Attorneys have seen the process before, are familiar with the kinds of questions asked and can keep their clients from going in blind.
Delay the investigation: If, while the investigation proceeds, the Board is also working with a criminal law enforcement agency, an attorney can have the whole investigation delayed. This is generally referred to as "parallel proceeding.
Prevent unlawful requests from the board: If the Board makes a request that is out of line, whether it be a general request or one for a subpoena, an attorney can bring that to a stop. This is something that a legal professional should know, but there is little reason why a licensee would. 
But, let's say the licensee would rather negotiate a settlement. Once the medical professional requests the hearing that is absolutely an option. If the settlement is not reached, then the hearing is held. Few investigations result in a hearing.
When a licensee seeks legal representation, the Board realizes that a hearing is more likely. Without representation, the Board knows a hearing probably won't happen, or the licensee does not care.
Okay, but I feel like I can sort this out on my own. Can I get in contact with a board member or the complainant themselves?
Under absolutely no circumstances should someone under investigation reach out to anyone but the investigator in charge of their case.
Learning about an investigation into one's professional conduct is never an easy event. Even if a licensee is convinced that they've done nothing wrong, getting legal representation can not only easy the stress from the anticipation, but can also provide a fuller understanding of what is to come, and how to keep things from escalating beyond where they already are.
Disclaimer: The answer is intended to be for informational purposes only. It should not be relied on as legal advice, nor construed as a form of attorney-client relationship.
Other Answers About Health & Health Care Law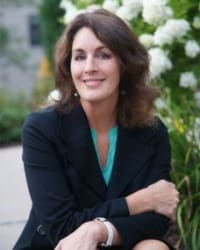 Yes! Your license and livelihood could be in jeopardy. It's vital to have professional advice, especially …
Sponsored answer by Jennifer E. Speas
To: Grant Engrav
Super Lawyers: Potential Client Inquiry
Required fields are marked with an asterisk (*).
Disclaimer:
The information contained in this web site is intended to convey general information. It should not be construed as legal advice or opinion. It is not an offer to represent you, nor is it intended to create an attorney-client relationship. The use of the internet or this contact form for communication is not necessarily a secure environment. Contacting a lawyer or law firm email through this service will not create an attorney-client relationship, and information will not necessarily be treated as privileged or confidential.