Question
Do I Need A Lawyer For Adoption In Pennsylvania?
Sponsored Answer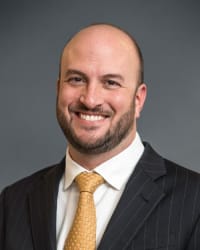 Answer
Some websites will tell you that there are two ways to adopt, through an attorney and through an agency. However, hiring a Philadelphia family law attorney will help you make sure your rights are protected no matter whether or not you choose to use an agency to find your child.
Adoption involves the termination of the birth parents' rights. It is important to make sure that both parents agree to the adoption, so you don't risk losing your child in the future. A recent case involving a Pennsylvania man is a good example of how adoptions can go wrong without a thorough legal investigation.
The man's pregnant girlfriend left Pennsylvania and moved to Utah where she gave the baby girl up for adoption. She told authorities that the father of the child was abusive and refused to provide his name. She told the man that the baby was a boy and had died. He did not learn the truth until he asked for the child's grave site. He is now seeking to terminate the child's adoption.
An attorney with experience in Pennsylvania adoptions will be familiar with the many ways that adoption plans can go awry. He'll be able to anticipate dilemmas and advise you accordingly. For this reason it is best to involve the attorney early in the adoption process.
Nine ways A Pennsylvania Adoption Attorney Can Help You
Your attorney will be able to explain Pennsylvania adoption laws and how they apply to your situation.
Your lawyer will advise you of the types of adoptions that are permitted in Pennsylvania. He can help you choose the best type of adoption for your family and he can help you create your adoption plan.
Your attorney will be able to refer you to reliable adoption agencies and services. He may also be able to help you in your search for a child to adopt.
The attorney can help you obtain medical information for the chosen child.
Your lawyer can draft a legal agreement with the birth parent. He will make sure that any payments to the birth parents during pregnancy are permissible and legal and will not jeopardize your adoption plans.
He will review all contracts and forms and explain them to you in plain English. He will warn you if a contract jeopardizes your best interests.
Your attorney will make sure that the adoption is legal and that your parental rights are protected. This is especially important if you are adopting a child from another state or country.
The attorney can help you legally transport the child from the place of birth to your home. This is important if you are crossing state or national boundaries.
The lawyer will file the adoption paperwork with the appropriate courts.
These are just some of the many ways that an attorney can help smooth the adoption process and protect your rights as an adoptive parent. Now is the time to take steps to protect your family. If you are considering adoption in Pennsylvania, please contact Petrelli Previtera, LLC at 215-523-6900 to learn how our experienced legal team can help you with your adoption.
Disclaimer: The answer is intended to be for informational purposes only. It should not be relied on as legal advice, nor construed as a form of attorney-client relationship.
Other Answers By Thomas J. Petrelli, Jr.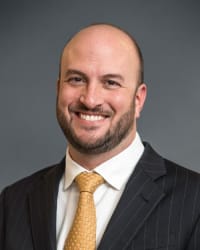 Everybody needs a will. A will is a legal document that determines what happens to your property and possessions …
Sponsored answer by Thomas J. Petrelli, Jr.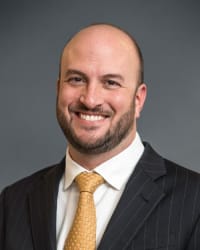 There may be no divorce issue that is more important, or more emotional, than child custody.In Pennsylvania, child …
Sponsored answer by Thomas J. Petrelli, Jr.
To: Thomas J. Petrelli, Jr.
Super Lawyers: Potential Client Inquiry
Required fields are marked with an asterisk (*).
Disclaimer:
The information contained in this web site is intended to convey general information. It should not be construed as legal advice or opinion. It is not an offer to represent you, nor is it intended to create an attorney-client relationship. The use of the internet or this contact form for communication is not necessarily a secure environment. Contacting a lawyer or law firm email through this service will not create an attorney-client relationship, and information will not necessarily be treated as privileged or confidential.