Question
Can Victims Of Assault And Battery File A Lawsuit In Pennsylvania?
Sponsored Answer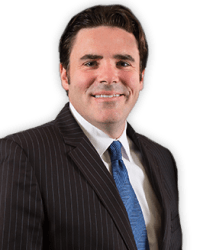 Answer
If you are a victim of assault and battery in Pennsylvania, you have already faced pain and stress trying to obtain justice through the criminal system. You may be dealing with serious injuries, perhaps even life-threatening. The criminal system is not your only path to justice, however. You can pursue a civil lawsuit against the person who assaulted you and the property owner or institution that may also be accountable for negligence that allowed the assault to happen.
Four main types of negligence claims may impact an assault:
Negligent security
Dram shop liability
Negligent hiring
Negligent infliction of emotional distress
The property owners may be business owners, government entities or landlords. Other responsible parties might be employers, schools, churches and other organizations.
Negligent security
Property owners in Pennsylvania have a duty to keep their property reasonably safe for visitors. They must warn visitors of any dangerous conditions. If someone attacks a visitor due to the owner's negligence, the visitor may have a premises liability claim against the owner. Some property poses a security risk that the owner knows, or should know, about.
For example, hotels and parking ramps often have their own hired security because the property owners know that they can be dangerous places. Property owners can take other measures to improve safety, including:
Good lighting
Locked entryways
Security cameras
Bag checks
Employee background checks
To prove negligent security, you must show the property owner knew or should have known about the danger. One way to prove this is to show that similar assaults had happened at the property before, or at similar properties in the area.  
Common areas where violent attacks happen include:
Sporting events
Apartment buildings
Hotels
Bars/nightclubs
Parking garages/ramps
Unfortunately, we know that violent episodes, including shootings, can also happen at workplaces, schools and even hospitals. Some of these places are more obvious than others. Violence is always a possibility anywhere that serves alcohol, like bars and sporting events. Fortunately, assaults at schools and day cares that result in significant injury are rare, but they can happen, and proper security and adult supervision should prevent such assaults.
Dram shop liability
Dram shop laws have been in existence for quite some time. The main purpose of these laws is to hold establishments serving liquor responsible if they serve an already intoxicated person, and that person injures another person, or even themselves. Many people associate the law with drunk driving accidents. The law also applies in situations where the drunk person assaults another patron or starts a fight, however. The law does not only apply to bars. Any establishment that serves alcohol, and even hosts of private events, must follow this law as well.
Negligent hiring
Negligent hiring occurs when an employer does not do their due diligence in hiring. For example, if they fail to do a criminal background check and hire someone with a violent criminal history, and that person attacks you, you could sue them for negligent hiring.
Negligent infliction of emotional distress
This type of claim often involves serious assaults that cause lasting trauma. Victims and, in some cases, even bystanders may be able to raise this claim and recover damages for the harm they have suffered.
Suing a government entity
If your assault happened at a government-owned location, such as a public park, bringing a negligence claim becomes more difficult. Most government entities enjoy immunity, which means you cannot sue them without their consent. This law also sets limits on the amount you can recover from either the state or municipality. These laws do have some exceptions, however, so you should always consult with an experienced attorney to find out your options.
If someone assaulted you, you may have the right to pursue significant compensation through a civil lawsuit. Talk with a skilled personal injury attorney to find out if this path might be the right choice for your situation.
Disclaimer: The answer is intended to be for informational purposes only. It should not be relied on as legal advice, nor construed as a form of attorney-client relationship.
Other Answers By Evan Kelly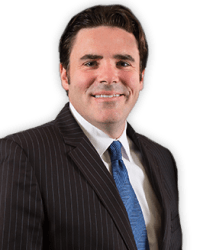 Anyone investigated for a sex crime in Pennsylvania should contact an experienced lawyer immediately. In fact, you …
Sponsored answer by Evan Kelly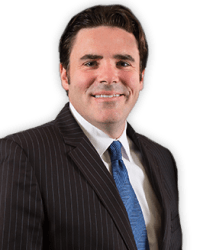 Sexual abuse and assault survivors deserve justice, including compensation for the terrible events they have gone …
Sponsored answer by Evan Kelly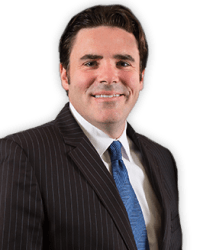 A negligent security claim is a type of premises liability claim. In Pennsylvania, owners must keep their property …
Sponsored answer by Evan Kelly
Other Answers About Assault & Battery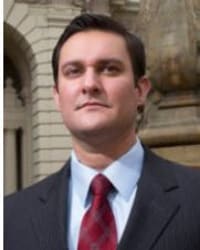 An experienced defense attorney can assert numerous legal defenses in a domestic battery case by taking the …
Sponsored answer by Alexander H. Fuqua
To: Evan Kelly
Super Lawyers: Potential Client Inquiry
Required fields are marked with an asterisk (*).
Disclaimer:
The information contained in this web site is intended to convey general information. It should not be construed as legal advice or opinion. It is not an offer to represent you, nor is it intended to create an attorney-client relationship. The use of the internet or this contact form for communication is not necessarily a secure environment. Contacting a lawyer or law firm email through this service will not create an attorney-client relationship, and information will not necessarily be treated as privileged or confidential.