Question
How Do I Decide Whether To Go To Trial For A Criminal Case In Pennsylvania?
Sponsored Answer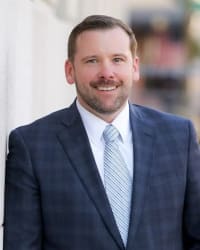 Answer
The decision whether to go to trial for a criminal case isn't always based on innocence. That may be a factor, but many times the decision is based on other factors. Each of these factors demands its own review, and it's important your review starts from the right place. That means working with an attorney who is willing and unafraid to go to trial.
If your attorney is ready and prepared to go to trial, you can expect a more aggressive review of your position. This includes the evaluation of any plea deal the prosecution may have offered. Is it reasonable and legally sufficient? Does it reflect the facts? Does it appear fair and understanding of the bigger picture?
You Are Presumed Innocent Until Proven Guilty
The presumption of innocence is at the heart of our justice system. It's one of our key rights, but the truth is people often give away that right without exploring their options. Criminal trials are rare. Most people accept plea deals, as shown by these statistics:
97% of state cases result in pleas
98% of federal cases end up in guilty pleas
Because so few cases go to trial (an average of only 3%), it's important that you find an attorney willing to go to trial. You have fewer options if you start with an attorney more willing to accept a plea deal. You want the trial on the table. You want an attorney willing to start every case as though it's going to lead to the selection of 12 trial-ready jurors able to serve.
This is because in criminal cases, the defendant only makes two key decisions:
Whether they testify
Whether they go to trial
If you're in that position, your attorney can offer advice, but the decision is up to you. On other matters, the ball is in the attorney's court. You can communicate and consult with your attorney, but your attorney may have the final say. That makes the decision whether you go to trial even more important. You want someone willing to fight for every inch. When your attorney makes concessions too easily, it's your rights that are lost as a result.
An Aggressive Defense Starts Before The Courtroom
The trial mentality isn't just for trial. An attorney willing to go to trial may review plea deals more aggressively. It's your attorney's job to look for ways to land you in the best possible position.
During the review of a deal, this often means looking at two things:
The seriousness of the consequences
The fairness of the charges
Your attorney should make sure you understand whatever consequences you might be facing. Charges such as homicide, sexual assault, kidnapping and fraud can carry serious jail time and other punishments. Many times, your plea deal may not be much of a deal. It may not be reasonable. An attorney known for going to trial can help. By going through the motions, filing the paperwork and getting ready for trial, your attorney might force the government to make a more reasonable offer.
It's also possible to challenge the charges. Imagine someone facing charges for burglary or robbery. Why isn't it a charge of criminal trespassing? These charges matter. More serious charges allow prosecutors to push for more serious punishments. An experienced attorney understands these charges and knows where it may be possible to introduce an element of doubt.
Working Toward The Best Possible Outcome
If you ever face criminal charges, there's a lot to consider. The more serious the charges are, the more important it is that you consider them carefully. You need to choose between a plea deal or going to trial based on where you are. What are the charges? What are the consequences? What evidence does the prosecution have? How would it look if it were put in front of a jury?
Plea deals are so common these days that prosecutors often act as though people are presumed guilty. If they offer you a deal, they may say it's the best you're going to get. But the law says you're innocent until proven guilty. You have the right to a trial. Sometimes the only way to get a fair shot at justice is to exercise that right. A lawyer can advise you and help you understand how a trial might proceed. You don't want a lawyer who's afraid of trial to steer you away from it but, in the end, it's up to you to decide if a trial is to your benefit.
Disclaimer: The answer is intended to be for informational purposes only. It should not be relied on as legal advice, nor construed as a form of attorney-client relationship.
Other Answers About Criminal Law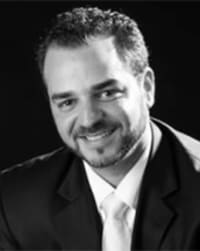 There are two things I always tell my clients to remember if they ever encounter the police. The first is to avoid …
Sponsored answer by Kaveh Noorishad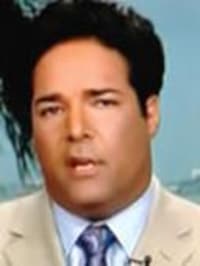 Being arrested or suspected of a crime can have devastating impacts on your life. A conviction can lead to prison …
Sponsored answer by Eric T. Schwartzreich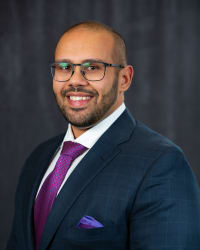 Getting arrested in New Jersey can be a frightening and intimidating experience. It's also the initiation of …
Sponsored answer by Peter G. Aziz
To: Bernard J. Brown
Super Lawyers: Potential Client Inquiry
Required fields are marked with an asterisk (*).
Disclaimer:
The information contained in this web site is intended to convey general information. It should not be construed as legal advice or opinion. It is not an offer to represent you, nor is it intended to create an attorney-client relationship. The use of the internet or this contact form for communication is not necessarily a secure environment. Contacting a lawyer or law firm email through this service will not create an attorney-client relationship, and information will not necessarily be treated as privileged or confidential.