Question
Can I keep my retirement assets during my Pennsylvania divorce?
Sponsored Answer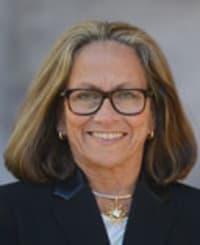 Answer
The short answer is, "it depends." Retirement assets earned before marriage are typically considered separate property and not subject to division under Pennsylvania's rules. However, courts consider benefits procured during the marriage as marital property to be divided by divorcing spouses.
Separating retirement funds can be complicated and requires experienced legal representation that understands how these benefits are valued so your interests are protected. We work with financial professionals to determine how much they are worth, when they are valued, and how any distribution looks now or in the future.
Identify The Retirement Plan
There are two basic types: defined benefit and defined contribution.
Defined benefit: Employers fund or contribute to these plans during a person's employment. They include:
Pension plans
Cash balance plans
The employed spouse typically receives these benefits after they retire or when they reach a certain age. Payment can be in the form of a fixed monthly amount, such as an annuity or a one-time, lump-sum payout.
Defined contribution: Employees contribute a percentage of their paycheck to these tax-deferred plans, and some companies match a portion of their workers' contributions. These include:
Individual Retirement Account (IRA)
401(k)
403(b)
Profit-sharing plans funded by the employee and employer
Roth IRAs also fall under this category. These are special retirement accounts where taxes are paid upfront, and future withdrawals are tax-free.
Do Co-Mingled Funds Exist?
If a retirement plan was created after your marriage, all benefits are typically considered marital assets and subject to division. The plan is deemed to have "co-mingled" funds if contributions were made to a retirement plan before the marriage or after the date of separation. These funds are generally considered non-marital and excluded from division, with some exceptions.
Determining A Plan's Value Is Crucial
For high-asset couples, even small errors over determining a retirement plan's value can be extremely costly. That's why it's vital to your financial well-being to work with an attorney with extensive experience in dividing these assets.
We work with actuaries and other experts to value pensions or other defined benefit plans. Since these funds are payable in the future, valuing them during a divorce can be challenging. Our experts use a formula for determining their worth, which includes a spouse's salary, years of employment and life expectancy.
For defined contribution plans, it may be merely subtracting the value of the plan on your marriage date from the balance on the date you were separated, regardless of whether the plan was created before or during your marriage. However, along with our experts, we scrutinize statements and look for loans or any other claims that might lower the plan's value.
Factors Considered By The Court
How these benefits are divided can be tricky under Pennsylvania's equitable distribution method. Courts consider many factors, including:
The length of the marriage
Both spouses' health, age and income
The standard of living during the marriage
Value of non-marital assets owned by each spouse
Potential tax liabilities
Each spouse's role in acquiring the assets
The economic circumstances for each spouse
However, if the couple has a valid prenuptial or postnuptial agreement addressing how these assets are divided, courts will typically abide by those terms.
Methods For Distributing Defined Benefit Plans
Once a pension is valued, and the court establishes the share each spouse will receive, the method of distribution can include:
Deferred distribution: In this case, the plan's value is divided at a certain age or retirement. These plans may be identical for each spouse. Courts can also order the participant spouse to pay the other party a portion of their monthly future benefit.
Immediate offset: Courts may also allow the participant spouse to keep all assets from the retirement plan, but offset the amount owed to their spouse if sufficient marital assets are available to cover their share of the pension's current value.
If the participant spouse does not have enough assets to pay their former spouse's share or the pension isn't fully vested, courts generally favor deferred distribution.
How Are Defined Contribution Plans Distributed?
For these plans, including IRAs and 401(k)s, judges can order the participant spouse to distribute a portion of their retirement account to their spouse, who can set up an IRA. These "rollovers" are tax-free during a divorce. Courts may also rule that a plan must be cashed-out, and the proceeds divided. However, judges typically consider potential penalties and tax consequences.
Preparing A QDRO
If a judge determines that spouses will split the retirement account, we will prepare a qualified domestic relations order (QDRO), so those funds are transferred without any tax penalties. A QDRO establishes both parties' rights, the value of the retirement benefits and the specific instructions on how they are to be distributed.
Certain plans – pensions, 401(k)s and profit-sharing plans – require this special court order. QDROs are vitally important and require a knowledgeable attorney as they must include specific terms and meet highly complex legal requirements. If any part is incorrect, it can have devastating consequences. We are highly experienced in handling these documents and will protect your interests.
Disclaimer: The answer is intended to be for informational purposes only. It should not be relied on as legal advice, nor construed as a form of attorney-client relationship.
Other Answers About Divorce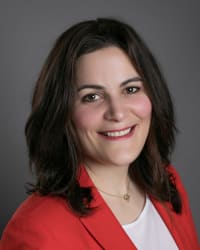 No one falls in love and gets married, thinking about how their relationship will end. But when divorce becomes a …
Sponsored answer by Miriam E. Zakarin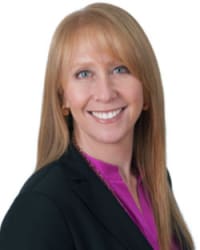 Getting divorced is a process, rather than an event. At the start of this process, one of the most immediate …
Sponsored answer by Melissa Needle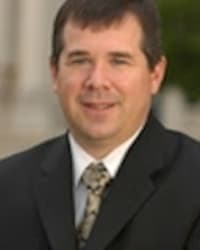 An ownership interest in a business is similar to any other asset in a divorce. However, dividing business …
Sponsored answer by Kevin Michael Colwell
To: Maria P. Cognetti
Super Lawyers: Potential Client Inquiry
Required fields are marked with an asterisk (*).
Disclaimer:
The information contained in this web site is intended to convey general information. It should not be construed as legal advice or opinion. It is not an offer to represent you, nor is it intended to create an attorney-client relationship. The use of the internet or this contact form for communication is not necessarily a secure environment. Contacting a lawyer or law firm email through this service will not create an attorney-client relationship, and information will not necessarily be treated as privileged or confidential.