Question
Do I Have a Pennsylvania Medical Malpractice Case?
Sponsored Answer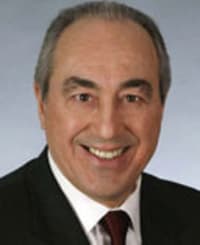 Answer
It is a common misperception that a bad outcome is evidence on its own that negligence or medical malpractice occurred. It is wise to discuss your situation with an experienced medical malpractice attorney to gain better insight on whether your injury or worsening condition was caused by medical negligence. 
Any health care provider – a doctor, dentist, nurse, technician or hospital staff member – can commit medical malpractice when/if his or her performance departs from the standard practice of others with similar training and experience. That mistake or negligent/reckless action must also cause harm to a patient. 
If you have suffered a severe injury because of the wrong doing of someone else, you will usually need to go up against a big corporation or insurance company. Who will tell your story, protect your rights and fight to change policies or stop dangerous practices? Having an experienced attorney on your side can make all the difference in your case. 
What are some common types of medical malpractice injuries? 
Negligence or inattention in any medical facility can lead to a wide range of injuries and worsening conditions, including: 
Birth injuries
Heart attack misdiagnosis
Cancer misdiagnosis
Emergency room errors
Brain injuries
Strokes
Anesthesia errors
Hospital-acquired infections
Nursing home negligence leading to falls, dehydration and broken bones 
Medical malpractice can occur due to the inattention or negligence of medical professionals in nearly every type of facility, including: 
Hospital
Urgent care facility
Emergency department
Nursing home
Pharmacy
Dental office 
What is a misdiagnosis? 
For any profession, specialty or condition, the most challenging element of patient care is arguably arriving at the correct diagnosis in a timely fashion. A misdiagnosis, a missed diagnosis or a delayed diagnosis can lead to a worsening condition or a fatal injury. 
Doctors are trusted to order the correct diagnostic tests, analyze the results and determine a course of treatment. The treatment can include anything from a course of medication to surgery. Medical professionals typically have the full range of tests available that can include allergy testing, blood pressure measurement, biopsy, X-ray, PET scans, MRI, CT scans, ultrasounds and blood tests. 
Often, this is the crux of a medical malpractice case – the doctor didn't see something he or she should have. Even if the doctor saw something abnormal in the test results, did he or she respond accordingly? An experienced medical negligence attorney can work with trusted industry experts to carefully and thoroughly investigate the entire case – from start to finish. What steps were taken? What was missed? Did the inattention or negligence lead to unnecessary suffering? 
What is causation? 
In medical negligence cases, establishing causation is a critical factor in building a strong strategy. Proving causation can be a challenge as it establishes a direct link between a doctor's negligence and an injury caused by said breached duty of care. Often, there are multiple factors at work concurrently. These contributory or cumulative factors can lead to a worsening condition or an entirely new injury. A common example includes the patient who develops an infection during surgery. Due to the negligence of the hospital staff, the infection thrives unchecked and spreads leading to a more serious condition – requiring drastic measures to ultimately correct it. 
Depending on the factors involved, the type of negligence and the resulting injuries, a medical malpractice case can be exceedingly complex. An experienced attorney can develop a strong strategy uniquely tailored to the needs of your case. It is wise to discuss your case with a trusted legal professional as early as possible.
Disclaimer: The answer is intended to be for informational purposes only. It should not be relied on as legal advice, nor construed as a form of attorney-client relationship.
Other Answers By John A. Caputo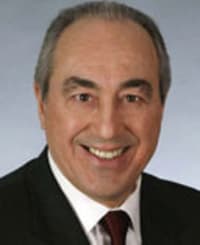 Due to their size, weight and the force involved, any collision involving a truck is likely to result in …
Sponsored answer by John A. Caputo
Other Answers About Medical Malpractice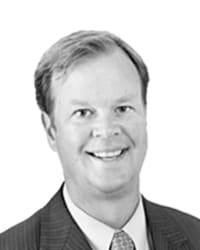 Like many legal questions, this question has a very simple answer that cannot be fully understood without …
Sponsored answer by Timothy J. DeMore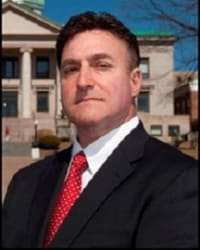 All medical professionals have a duty of care to their patients. "Duty of care" is a legal term …
Sponsored answer by Jordan R. Pine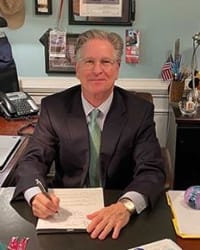 The short answer: Any continuing numbness after a dental procedure may be a sign of nerve damage and may be a case …
Sponsored answer by Curtis A. Thurston, Jr.
To: John A. Caputo
Super Lawyers: Potential Client Inquiry
Required fields are marked with an asterisk (*).
Disclaimer:
The information contained in this web site is intended to convey general information. It should not be construed as legal advice or opinion. It is not an offer to represent you, nor is it intended to create an attorney-client relationship. The use of the internet or this contact form for communication is not necessarily a secure environment. Contacting a lawyer or law firm email through this service will not create an attorney-client relationship, and information will not necessarily be treated as privileged or confidential.