Question
Do I Need A Lawyer After A Tractor-Trailer Collision In Pennsylvania?
Sponsored Answer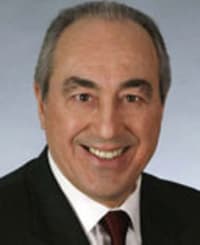 Answer
Due to their size, weight and the force involved, any collision involving a truck is likely to result in devastating injuries and significant property damage. If you were injured in a wreck or have lost a loved one in a truck accident, it is important to contact a lawyer as soon as possible. 
What factors might have led to the accident? 
While the vehicle collision is the singular result, the factors leading to the wreck are myriad. For example: 
The truck driver might lack the appropriate safety training.
The truck driver might have been distracted by phone calls, eating, texting or personal grooming.
The truck driver might have been driving under the influence of drugs or alcohol.
The truck driver might have been fatigued due to long hours and lack of rest periods.
The truck might have had faulty safety equipment such as brakes, lights or tires.
The truck might have been overloaded or the load was unbalanced leading to instability. 
What types of experts will your lawyer work with? 
There are numerous factors that can impact how a case proceeds. From the number of vehicles involved in the collision to your resulting injuries, your lawyer must be ready to thoroughly examine your situation to build a strong strategy. Often, this entails working with experts in various fields. Different experts can provide clarity and points of concern to a complex case. 
Accident reconstructionists will carefully look at the scene of the collision and build a timeline of causality.
Forensic mechanics can examine the vehicle damage and provide a mechanical failure analysis.
Highway safety experts may be called upon to testify regarding the road or transportation conditions.
Mechanical engineers can analyze the vehicles involved and provide information centered on quantifying the dynamics of an accident.
Injury biomechanics experts are trained in both engineering mechanics and tissue injuries.
Environmental factor analysists can look at nighttime visibility, environmental safety and weather patterns to examine additional factors in the collision. 
It is crucial to remember that a trucking company employs lawyers, experts and insurance adjusters for the sole purpose of protecting their business and their drivers from legal harm. You need to have the same tenacity on your side. Your personal injury attorney will use every piece of information possible in building a strong case in your favor. 
Crash data retrieval and information gathering 
Every case is different and can be complicated by factors such as multiple vehicles, complex liability or even fatalities. In building an effective, unique case strategy, a truck accident attorney will seek out every piece of information possible related to the collision, including: 
Photographic evidence
Vehicle examination
Maintenance records
Driver history
Police report 
Additionally, your lawyer will download the electronic control module from the 18-wheeler. Similar to an airliner's "black box," an ECM – sometimes referred to as an electronic control unit (ECU) – collects data during the truck's operation. Information can include: 
Engine performance
Fuel efficiency
Mechanical issues
Airbag function 
In addition, the ECM can record changes to climate control and cruise control to give a clear indication of how the truck and driver were functioning prior to the collision. 
Time is of the essence 
It is likely that the trucking company will act to protect themselves immediately following a collision in which one of their drivers was involved. In these cases, a "hold letter" or a "preservation of evidence" must be filed. This is a written directive that ensure that no evidence – physical or digital – is unintentionally deleted before the case has reached its conclusion. The types of evidence that can be protected can include both truck-related and driver-related information. 
Truck-related evidence can include things like any past accidents the truck was in, the truck's maintenance or repair records, the ECM and any GPS data.
Driver-related evidence can include things like the driver's past employment history, training records, the logbook and any drug testing records. 
In addition, your truck collision attorney will also want to preserve evidence related to the trucking company itself such as the company's safety records as well as their employee handbooks and safety policies. 
A trucking accident might contain hidden layers of complexity. For example, depending on if the driver is an employee or an owner/operator, there might be some question as to who is liable for monetary damages. In other words, who was ultimately responsible for the driver's training and the truck's maintenance? It is crucial to contact a truck collision attorney as soon as possible so these types of issues can be quickly resolved.
Disclaimer: The answer is intended to be for informational purposes only. It should not be relied on as legal advice, nor construed as a form of attorney-client relationship.
Other Answers By John A. Caputo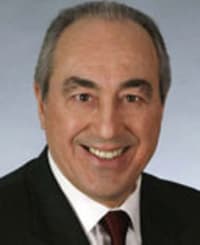 It is a common misperception that a bad outcome is evidence on its own that negligence or medical malpractice …
Sponsored answer by John A. Caputo
Other Answers About Trucking Accidents
Given the difference in size and weight between a tractor-trailer and a passenger vehicle, when a motorist is …
Sponsored answer by Robert A. Campbell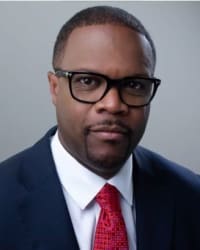 Due to their size and load mass, commercial trucks can cause devastating effects in an accident. Those injured …
Sponsored answer by Shean D. Williams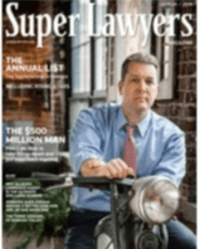 Due to their great size and the varying — often heavy — materials they haul, semi trucks can cause …
Sponsored answer by Peter A. Law
To: John A. Caputo
Super Lawyers: Potential Client Inquiry
Required fields are marked with an asterisk (*).
Disclaimer:
The information contained in this web site is intended to convey general information. It should not be construed as legal advice or opinion. It is not an offer to represent you, nor is it intended to create an attorney-client relationship. The use of the internet or this contact form for communication is not necessarily a secure environment. Contacting a lawyer or law firm email through this service will not create an attorney-client relationship, and information will not necessarily be treated as privileged or confidential.