Do I need a Lawyer if I am Injured in Colorado?
Sponsored answer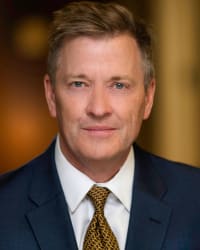 Contact me today
Answer
Yes. If you are injured in Colorado due to the action of another, you may be able to recover money for your injury. You might have been injured in a car accident or on the property of another, the recovery is similar. If you are injured in a motor vehicle, bicycle or motorcycle accident, you can receive payment for your past, present and future medical expenses, time off work, pain and suffering, mileage to your doctor's appointments and even impairment of the quality of your life due to this injury.
Here is a link to a video which may give you insight to misconceptions in the claim process.   In fact, may people want to know if hiring an attorney will net them a larger recovery after subtracting attorney's fees and costs.  The answer is yes, and here is a video which explains that. 
Your medical bills may have been covered through health insurance or medical payment coverage through your car insurance. Before you settle your case, you need to make sure that you don't have to pay back what your health insurance has paid out for your treatments. Paying back money to a health insurance company that has paid out benefits due to an injury is called subrogation. Under Colorado's Make Whole Law, if you are not made whole from a monetary settlement, you do not need to pay back this subrogation. If you are made whole, the subrogating company must reduce the amount they are claiming by the same percentage of the attorney's fees and costs that you paid to your lawyer. There are exceptions to this law so it is important to talk to a lawyer to understand whether you fall under Colorado's Make Whole Law.  When you discuss your case with an attorney, ask them to show you how you can use your own med pay to pay back any subrogation from your health insurance.  Med pay, generally, has no right to subrogation, thus paying off subrogation with med pay dollars will increase the amount of any personal injury money in your settlement. 
If you are injured either in a car accident or on the property of another (also known as slip and fall cases), your health insurance company may have reduced the amount of bills that came in from the hospital or other medical providers. Health insurance companies will send you what is known as an Explanation of Benefits, or EOBs. In the EOBs your health insurance company will show you it paid out less than what the provider charged. For example, if the hospital billed you $5,000 for the emergency room visit, the contracted rate between your health insurance and the hospital may only allow the payment of $2,000 to the hospital and your deductible may be $200. In this case, the health insurance pays $2,000 and you pay $200 for this $5,000 billing. The hospital must write off the other $2,800 due to your health insurance's involvement. Under Colorado's Collateral Source Doctrine, even though the hospital was only paid $2,200, you are entitled to claim the entire $5,000 from the person who injured you. On this scenario alone, you have gained $2,800 in settlement proceeds because of the Colorado's Collateral Source Doctrine. Under the Colorado's Make Whole Law, your health insurance company must reduce the amount that they want paid back by your attorney's fees, which is usually 1/3 on a contingency fee in accident cases. So, the $2,000 is further reduced to $1,333. These are just a few examples of how attorneys who are knowledgeable in this area can help increase the amount that is paid to you to compensate you for your injury, while decreasing the amount that you need to pay back through subrogation. Here is a link to a video that further illustrates Colorado's Collateral Source Doctrine. Here is a video to further understand Colorado's Make Whole Law.
Personal injury and accident claims occur all the time in Colorado due to the fault of someone else. Many people are afraid to make claims for their injuries because they think that their insurance rates may go up, but if the car accident, car to pedestrian injury, bicycle accident or slip and fall was not your fault, there is no reason for an insurance company to raise your rates. In fact, if you are injured in a car accident in Colorado, your own insurance may need to pay either your medical payments under your medical coverage through your car insurance, or through your uninsured, under insured motorist coverage. It is estimated that one in seven people on the road in Colorado are not insured. Also remember that even if someone does have auto insurance, the state required minimums on bodily injury coverage are only $25,000. If you are injured and spent any time in treatment or the hospital, that $25,000 in coverage is far below how much that injury has cost you. Your uninsured, under insured motorist coverage (also known as UM/UIM) needs to step in and pay for your injuries. Make sure you have at least $100,000 of UM/UIM coverage. If your homeowner or apartment insurance coverage is the same as your car insurance, you can add $1,000,000 "umbrella" coverage for a minimal amount. However, make sure that your umbrella coverage carries the UM/UIM rider.
ABOUT THE AUTHOR - Phil Harding has been elected as a Top 100 Trial Lawyer in Colorado for 6 years in a row. He is also an AV-rated lawyer and a Super Lawyer. You can watch Phil Harding on KWGN Channel 2, every Friday on Colorado's Best and the "Ask the Attorney" to answer your legal questions. Feel free to contact Mr. Harding either by phone at 303-762-9500 or emailing him at [email protected]
Disclaimer:
The answer is intended to be for informational purposes only. It should not be relied on as legal advice, nor construed as a form of attorney-client relationship.
Other answers about personal injury - plaintiff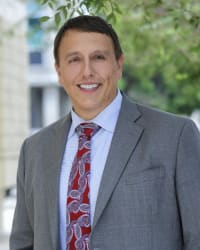 After a minor motor vehicle accident in Florida, it is important for you to do two things: hire an attorney who will protect your interests; and seek …Sponsored answer by Armando Edmiston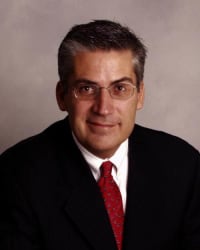 How can I find the best personal injury attorney in Massachusetts?Dealing with an injury and recovery can be difficult. It is often far more than …Sponsored answer by John C. Manoog, III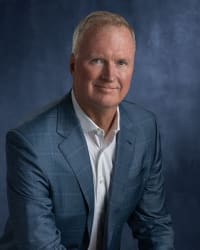 The best way to look at it is like this. If you are injured you have a right to be compensated for everything you have lost and suffered and the law …Sponsored answer by Robert C. Hilliard
Contact me
Required fields are marked with an asterisk (*).
To:

Phil Harding
Super Lawyers:

Potential Client Inquiry