How do I sue for a Colorado ski accident?
Sponsored answer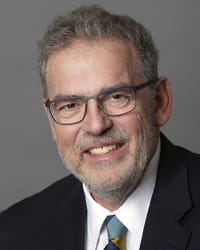 Contact me today
Answer
The most common ski accident is a skier collision. When a skier or snowboarder collides into another, serious injuries often result. Skiing is not a contact sport. Being broadsided by another skier (or snowboarder — the statute is written to treat all participants as "skiers") is not an inherent risk under Colorado law. All skiers are under a general duty to ski cautiously, within their ability and to maintain control. The Colorado Ski Safety Statute provides that skiers are responsible for maintaining a lookout. If one fails to ski in control or to maintain a lookout, the skier is negligent and responsible for the injuries and damages caused.
Many people, including inexperienced lawyers, view a ski collision as just "a car crash on the slopes." This is an inaccurate characterization for a number of reasons, including the dynamics of the accident itself and the laws determining liability. If you were hit by another skier, your best outcome will be achieved by an attorney who not only skis, but also knows the trails and terrain at the Colorado ski areas, and has experience in ski accident reconstruction.
One of the key issues in any collision case is identifying the uphill or overtaking skier. Colorado law presumes that the uphill skier is at fault in an accident, because the overtaking skier has the primary duty to avoid the skier below him or her. The nature of the injury often gives substantial clues as to how the accident occurred, the speed at which the skiers were skiing and the relative angles to each other.
The severity of the orthopedic injuries suffered distinguishes many ski injuries — long bones and joints are often shattered, requiring extensive, long-term care to reach maximum medical improvement. Studies suggest that over 30 percent of skier collisions result in head injuries. Many of these injuries leave some form of permanent impairment.
Medical expenses can easily run into six figures. And the injuries suffered in a ski collision often require expensive accommodations over a long-term period. Other expenses that arise include future medical expenses, often coupled with a loss of income if the victim was previously employed. Frequently other family members lose time away from work as well. The injured victim may seek compensation from the responsible skier for all of these expenses. Read more about damages.
The availability of insurance coverage is also a consideration, with travelers' insurance frequently being a consideration in addition to homeowners insurance coverage. Skiing is not an inexpensive sport to enjoy, so most regular skiers own their homes. Homeowners insurance coverage provides coverage for ski accidents caused by the homeowner. But if the hitter is a young adult, gaining coverage under the parents' homeowners insurance may be a fight depending on the specific facts.
Colorado law requires individuals involved in skier-skier collisions to stop at the scene, render aid and to give their name, local address, permanent address and identification. Typically, ski patrol will compile a relatively comprehensive report concerning the nature, location and causes of a skier-skier collision. But ski resorts often withhold these reports. You may not be provided a complete copy of the accident file without legal representation, and many ski area operators will only produce the complete file in response to a subpoena from an attorney.
About Ski Lawyer Jim Chalat — Jim Chalat is the senior attorney at Chalat Hatten Koupal & Banker and has extensive experience in ski area accidents. Mr. Chalat has authored many articles, published over 20 law review articles and has contributed several chapters for law texts on the area of ski law. Recognized as a national authority on ski law, Mr. Chalat has presented numerous CLE courses on ski law, appeared for national and local media on the topic, and has been invited to speak to professional and amateur ski patrols, the American Avalanche Institute and other industry groups. For more information, visit www.SkiLaw.com and www.SkiSafety.com.
Disclaimer:
The answer is intended to be for informational purposes only. It should not be relied on as legal advice, nor construed as a form of attorney-client relationship.
Other answers about personal injury - plaintiff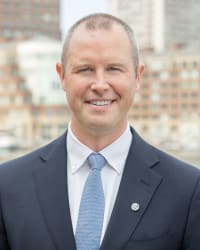 Slip-and-fall accidents are the most common type of premises liability claims in Boston. They can happen in businesses, at restaurants, in homes and …Sponsored answer by J. Tucker Merrigan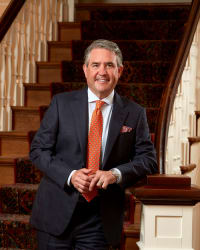 What should I do after suffering an injury at the oil or gas workplace?After suffering an injury, an oil or gas worker's top priority is seeking …Sponsored answer by Collen A. Clark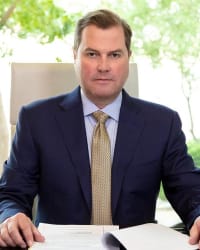 Yes. If you are an immediate family member/next of kin of someone who was wrongfully killed by someone else, you can sue for wrongful death in …Sponsored answer by Brian K. Harris
Contact me
Required fields are marked with an asterisk (*).
To:

Jim Chalat
Super Lawyers:

Potential Client Inquiry