How Do I Know If My Insurance Offer Is Fair After An Injury In Florida?
Sponsored answer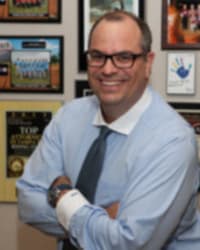 Contact me today
Answer
Unfortunately, the truth is that Floridians who suffer injuries likely won't know whether their insurance offers are fair. They often need help to see through all the tricks that insurance companies and adjustors use to reduce their payments.
Insurance companies and adjustors in Florida have a long history of taking advantage of injury victims. They may come to your door and provide you a number. They can be very aggressive about getting their money offers in front of you, and this is because those offers often look very good to the untrained eye. But those insurance agents often misrepresent – or tell outright lies – about what those cases are worth.
You May Deserve Benefits The Insurance Offer Doesn't Address
If you try to evaluate an insurance offer on your own, without the help of an attorney, you need to evaluate how well it addresses all the possible benefits. Does the offer address your: 
Medical treatment
Future medical expenses
Health insurance complications
Past or future inability to work
Inability to train for better employment
Loss of enjoyment of your vehicle, hobbies, business opportunities
Lost time with your spouse or children
Pain and suffering
Insurance companies often shrink or overlook these benefits, especially pain and suffering. To get a fair settlement, you need to know what these are worth. Personal injury lawyers have years and years of experience with pain and suffering. They understand the same injury can affect people differently. For example, a wrist injury means one thing for a schoolteacher and something entirely different for a concert pianist. An insurance adjustor may assign one value based on the medical expenses, but an experienced personal injury attorney can properly lattice your individual context over the base-level facts.
The Insurance Company Isn't On Your Side
Insurance companies want to shrink your payment. The more they pay, the less they make. That's why many insurance adjustors routinely misrepresent the law and in some instances routinely lie about Florida law to people who have been injured in car accidents. Remember the insurance company agent doesn't represent you, they represent the insurance company.
As an example, we commonly speak to clients who were lied to by insurance agents with regard to what a victim is entitled to for damages to their car. We will hear something like, "The insurance company told me that I don't get any money after the repairs to the car." That's a lie, and the insurance industry knows better. In Florida, you're entitled to the cost of the repair and the diminished value to your vehicle. In other words, the difference in value now that your car is a repaired vehicle as opposed to a used vehicle with no repairs. That doesn't mean a full replacement, but it means looking at how the car's market value changes after the accident.
This is just one way in which insurance companies work against victims, and it's why a 2004 study from the Insurance Research Council found that people who settled without legal representation received 3.5 times less money than those who got representation. That's just the average. Some cases may be worth more than 100 times the insurance offer.
It's hard to understand the value of your claim if you're not working with injury claims every day. The insurance companies understand this, and they're betting that you don't. You can try to stand against them on your own, but you're likely to get far better results with experienced help.
Disclaimer:
The answer is intended to be for informational purposes only. It should not be relied on as legal advice, nor construed as a form of attorney-client relationship.
Other answers about personal injury - plaintiff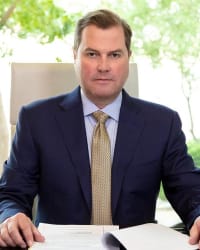 Yes. If you are an immediate family member/next of kin of someone who was wrongfully killed by someone else, you can sue for wrongful death in …Sponsored answer by Brian K. Harris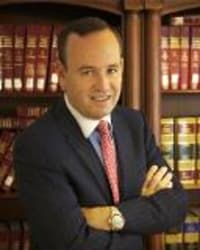 Losing a loved one because of a fatal accident is stressful and painful for anyone. If someone else's negligence caused that accident, the wound …Sponsored answer by James G. Williams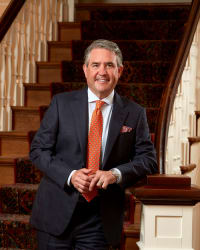 What should I do after suffering an injury at the oil or gas workplace?After suffering an injury, an oil or gas worker's top priority is seeking …Sponsored answer by Collen A. Clark
Contact me
Required fields are marked with an asterisk (*).
To:

Jason M. Melton
Super Lawyers:

Potential Client Inquiry