Can I Sue A Restaurant, Grocery Store, Or Food Company For Food Poisoning In Illinois?
Sponsored answer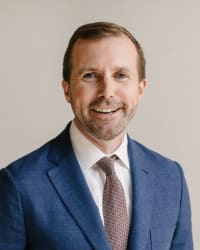 Contact me today
Answer
Yes. If you are a victim of food poisoning, you can sue those responsible to recover money for medical expenses, lost time from work and pain and suffering.  To bring a case, it's essential that you seek medical care as soon as possible to identify the specific pathogen making you ill. Once your medical needs are addressed, it's crucial to contact an experienced food safety lawyer to investigate the source of your illness, file a lawsuit and hold the responsible parties accountable.
What Is Food Poisoning?
Food poisoning is a general term for a variety of illnesses caused by eating contaminated food or liquids. It is usually caused by a pathogen—a viral, bacterial or other infectious substance—that typically comes from the fecal matter of animals or humans. After eating or drinking contaminated food or liquids, food poisoning symptoms typically take a day or more to show up but can begin within hours. Depending upon the type of pathogen, symptoms can be mild to severe, ranging from an upset stomach to diarrhea, sepsis and even death. People should immediately see a doctor when severe symptoms emerge, such as:
Bloody stools
High fevers over 102 degrees when measured orally
Signs of dehydration, including a lack of urination, dry mouth or throat and dizziness
Diarrhea that lasts more than three days
Frequent vomiting, which prevents keeping liquids down
What Are Common Types of Food Poisoning?
Nearly 50 million people are afflicted with food poisoning every year in the United States, resulting in almost 3,000 deaths. Of those who get sick, 128,000 people are hospitalized, according to the Centers for Disease Control and Prevention.
Contamination of our food supply threatens the health and safety of everyone. Once consumed, the contaminated food can wreak havoc with a person's health, causing severe and sometimes deadly complications. The most frequently diagnosed types of food poisoning are:
Salmonella: From almost any food product, most commonly raw or undercooked chicken, turkey and meat, raw eggs, unpasteurized milk and juice, and raw fruits and vegetables. Symptoms usually appear six hours to six days after exposure.
E. coli: From raw or undercooked ground beef, unpasteurized milk or juice, raw vegetables such as lettuce and other leafy greens in bagged salad products and contaminated water. Symptoms usually appear three to four days after exposure and include bloody diarrhea with extreme stomach cramping. Up to 10% of those infected can develop life-threatening complications, such as hemolytic uremic syndrome (HUS) which results in permanent kidney damage.
Listeria: Commonly found in prepared foods, such as hot dogs and deli meats, soft cheeses, prepared fruit and vegetable products, smoked seafood and unpasteurized milk. Symptoms generally begin one to four weeks after exposure. While less common than salmonella and E. coli, listeria often leads to life-threatening infections, particularly for the elderly, pregnant women and newborns, and those with compromised immune systems.
Cyclospora: More and more infections are being caused by this parasite, which can contaminate the water used to produce fruit, vegetables and herbs. Symptoms usually show up after one week, and the infection can last for months if it is not diagnosed or treated correctly with a specific antibiotic called Bactrim.
These are followed by another group of pathogens that typically cause less severe illnesses, including norovirus, shigella and campylobacter.  These pathogens are frequently caused by food preparers in restaurants, delis or grocery stores who fail to wash their hands or properly sanitize food preparation areas.
How Important Is It To Talk To A Food Safety Attorney?
If you experience food poisoning, it's crucial to work with a lawyer with the skill to build a case from "farm to fork." An attorney with extensive food safety experience should have established relationships with world-class experts, such as epidemiologists, microbiologists, food sanitarians, biostatisticians, gastrointestinal physicians and nephrologists.
The best food poisoning lawyers use their experience to trace back the implicated product and determine where in the chain of production the contamination occurred, which can be challenging in our food system. Experience in litigation also gives top food poisoning lawyers extensive knowledge of many companies' food safety practices and protocols, providing them a leg up in knowing how to investigate and litigate these cases and maximize the result for their clients.
When Should I Contact An Attorney?
In Illinois, you have two years from the time you ingested the contaminated product to file a lawsuit. However, once your doctor has done a medical test and determined the type of pathogen causing your illness, it's crucial that you talk to a lawyer as soon as possible. Food poisoning cases deal with epidemiological evidence, which means the longer you wait, the harder it is to pinpoint the contaminated product or ingredient and trace back where the contamination of the product occurred.
For instance, if you know you got sick from a product you bought in a grocery store, but don't take action quickly, you may not be able to preserve distribution records for each ingredient or get information on other people who may have been sickened by the same product and pathogen. It's vital to your case to investigate and preserve that evidence as soon as possible.
An experienced food safety lawyer will analyze every single person who touched the product in the chain of distribution to figure out who made the mistake or mistakes that allowed the deadly pathogen to get into the food. Your attorney should aggressively fight to pursue full and fair compensation for your losses, including past, present and future medical bills, lost income and out-of-pocket expenses as well as past and future pain and suffering.
Disclaimer:
The answer is intended to be for informational purposes only. It should not be relied on as legal advice, nor construed as a form of attorney-client relationship.
Other answers about Personal Injury - Plaintiff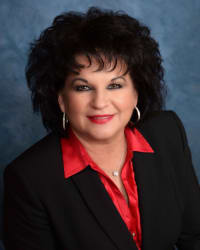 Personal injuries are always startling. No matter if it's a slip and fall in a grocery store or a collision in an intersection, it's easy for …Sponsored answer by Tracey L. Dellacona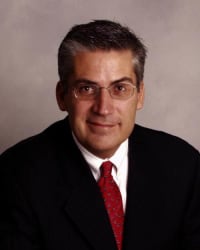 How can I find the best personal injury attorney in Massachusetts?Dealing with an injury and recovery can be difficult. It is often far more than …Sponsored answer by John C. Manoog, III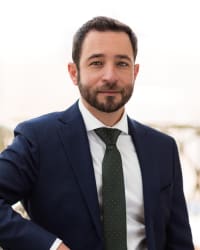 The ski industry in Colorado enjoys significant protection against civil claims for ski accidents. Colorado employs an assumption of risk or inherent …Sponsored answer by Evan P. Banker
Contact me
Required fields are marked with an asterisk (*).
To:

Brendan J. Flaherty
Super Lawyers:

Potential Client Inquiry