What can Illinois parents do if their premature baby is diagnosed with necrotizing enterocolitis (NEC)?
Sponsored answer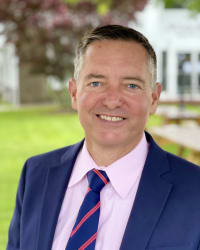 Contact me today
Answer
Necrotizing enterocolitis (NEC) is a dangerous intestinal issue that affects 9.1% of premature babies. It occurs when the baby's intestines become injured or inflamed. When this happens, the surrounding tissue begins to die. Doctors often need to perform surgery to remove the dead tissue, or it can cause serious health problems and even death.
Accordingly, the first thing parents should do after their baby is diagnosed with NEC is get quality medical care. NEC is severe, and parents should make sure their child receives proper treatment.
What Should Parents Expect?
The treatment of NEC can be complicated and typically involves multiple stages. If the treatment does not require surgery, doctors might be able to treat it in five steps:
Pause feedings
Insert a tube to remove air and fluids from the stomach and intestines
Deliver fluid and nutrients by IV
Use antibiotics to treat or prevent infection
Monitor the child's progress
In severe cases, doctors may need to remove dead tissue by surgery. They will also drain the abdomen of excess fluids.
After doctors treat the immediate concerns presented by dead tissue, it is important for parents and doctors to continue monitoring the baby's progress. The medical team can evaluate the need for a revised diet, further antibiotics, X-rays and other diagnostic tests. They can monitor for signs of NEC, such as:
Difficulty feeding
Constipation
Bloody stool
Swollen and tender abdomen
Green vomit that contains stomach bile
NEC is most common among premature babies but does sometimes occur in older children as well. For older children, parents should seek the advice of a doctor who is well-versed in NEC as well as a nutritionist.
How Can Parents Pay For Treatment?
This is when parents might look for legal assistance. The child's care is of the utmost importance, and parents should do what is necessary to get the right medical treatment. However, few families have funds set aside to cover emergency expenses for issues such as NEC. Therefore, it is important that they understand their options.
The first thing to understand is that NEC is largely preventable. It is a known, common concern for premature babies. Parents should expect medical professionals and baby formula companies to take reasonable steps to prevent their babies from suffering. Unfortunately, that is not always the case.
Cow's milk baby formulas like Similac and Enfamil significantly increase the risk of premature babies developing NEC. Despite this fact, the manufacturers of these formulas do not warn parents of the dangers.
Scientific studies have linked the use of these formulas to NEC, but many newborn intensive care units (NICUs) continue to feed the formulas to premature babies.
When negligence such as this contributes to a baby's NEC, parents may have legal grounds to sue for damages. This means that parents will want to speak to a lawyer who understands the issues surrounding NEC before they talk to the insurance company. Whenever a newborn or young infant suffers a serious injury, that injury can mean lifelong adjustments. It's important to understand what those adjustments may cost before accepting any sort of insurance offer.
Getting Help For Your Child Can Help Others As Well
The data and science provide overwhelming evidence that cow's milk formula increases the risk of NEC in premature babies. Still, the formula companies refuse to change the way they sell and market their formulas. Parents who take legal action against the companies that harmed their babies may prompt those companies to add warning labels to their products. Parents who act may help prompt hospitals to remove cow's milk formulas from their NICUs.
By seeking justice for the pain that their children have suffered, parents are also working to ensure that other children won't also suffer a preventable illness.
Disclaimer:
The answer is intended to be for informational purposes only. It should not be relied on as legal advice, nor construed as a form of attorney-client relationship.
Other answers about personal injury - plaintiff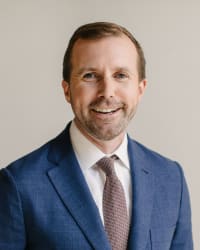 Yes. If you are a victim of food poisoning, you can sue those responsible to recover money for medical expenses, lost time from work and pain and …Sponsored answer by Brendan J. Flaherty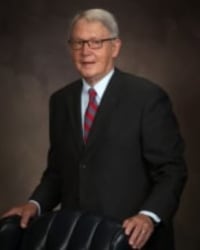 You should always seek the advice of an attorney as soon as possible after suffering bodily injury and certainly before you decide whether to accept …Sponsored answer by John A. Dickerson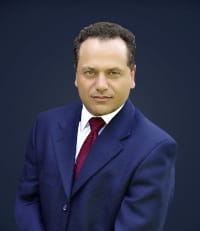 The best way to determine whether you have a valid personal injury claim is to contact an attorney right away and discuss the facts of the situation. …Sponsored answer by Charles J. Argento
Contact me
Required fields are marked with an asterisk (*).
To:

Stephen M. Reck
Super Lawyers:

Potential Client Inquiry