If I have been injured in an offshore vessel or platform accident in Louisiana, who can I sue for my losses?
Sponsored answer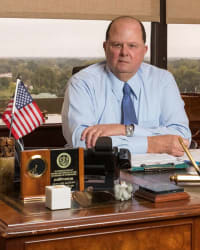 Contact me today
Answer
Offshore drilling and production jobs demand physical labor and long shifts around fast-moving equipment, creating a sometimes dangerous work environment. When a vessel or drilling vessel accident occurs, worker injuries are often severe and can be life-changing. A special set of laws, as well as rules and regulations, will help an injured worker, and a personal injury lawyer with experience representing workers in the maritime industry can help plot a course that best secures prompt medical care and compensation.
While the Longshore & Harbor Worker's Compensation Act often provides workers' compensation benefits, compensation is limited to medical expenses and disability benefits. The Jones Act is a federal law that makes it possible for seamen to pursue personal injury claims, with a right of trial by jury, against their employers for injuries caused by the unseaworthiness of vessels and the negligence of vessel owners, captains and crew members.
It is crucial that you find a lawyer who specializes in personal injury litigation and, in particular, maritime law. Your lawyer should have a track record of obtaining substantial verdicts and settlements on behalf of clients who have suffered harm in offshore accidents. Your lawyer will offer knowledge of the maritime industry and its governing laws, as well as serve as your advocate at a time that is likely to be physically and emotionally challenging for you. Whether you are facing a short-term recovery or a lifetime disability due to your injury, you want a representative who will fight for your rights to secure appropriate compensation.
For more than 50 years, Domengeaux Wright Roy & Edwards has represented hundreds of workers hurt offshore. While no lawyer can guarantee a result, we know what kind of dedication, hard work and resources it takes to successfully settle or try this kind of case. Our firm has represented oil and gas industry workers, blue water seamen and brown water seamen who have suffered injuries aboard crew boats, supply vessels, lay barges, pipeline barges, dredges, jackup rigs, drill ships, semi-submersibles and tug boats.
Our firm handles most maritime cases on a contingency fee basis. If you retain us, you will not pay any fees or costs until we are successful in getting you compensation. If you are interested in a free consultation so we can help you evaluate your case, please contact our Lafayette law office at 337-291-HURT or toll free at 800-375-6186 or check out our website at www.wrightroy.com. 
Disclaimer:
The answer is intended to be for informational purposes only. It should not be relied on as legal advice, nor construed as a form of attorney-client relationship.
Other answers about personal injury - plaintiff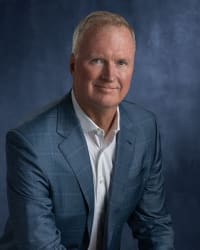 The best way to look at it is like this. If you are injured you have a right to be compensated for everything you have lost and suffered and the law …Sponsored answer by Robert C. Hilliard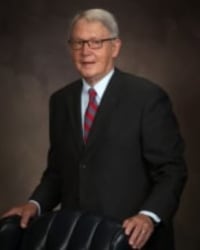 You should always seek the advice of an attorney as soon as possible after suffering bodily injury and certainly before you decide whether to accept …Sponsored answer by John A. Dickerson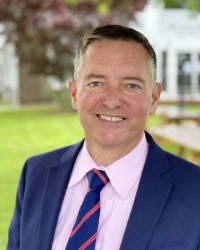 Necrotizing enterocolitis (NEC) is a dangerous intestinal issue that affects 9.1% of premature babies. It occurs when the baby's intestines become …Sponsored answer by Stephen M. Reck
Contact me
Required fields are marked with an asterisk (*).
To:

James P. Roy
Super Lawyers:

Potential Client Inquiry