How much is my personal injury accident case worth in Maryland?
Sponsored answer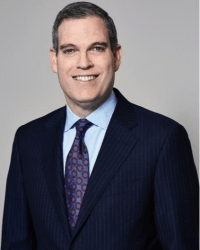 Contact me today
Answer
How much is my personal injury accident case worth in Maryland?
Personal injuries can seriously disrupt someone's life and health, sending them down the painful, difficult, long and expensive road to recovery. From medical bills and lost wages, to pain and suffering and loss of enjoyment of simple pleasures, personal injuries can be debilitating and life-altering. This leads many to wonder how much their personal injury case will be worth. This will depend on a number of factors for which there is no simple formula. 
Damages are grouped into two basic categories: economic and noneconomic.
What are economic damages?
Economic damages involve the hard numbers in a case. Typical economic damages are:
    1. Lost wages or loss of income in the past, present and future.
    And
    2. Medical expenses for past, present and future medical care that has and will be caused by the incident.
Lost wages can be determined by multiplying the number of hours missed by the worker by the wage they earn. For workers who are salaried employees, a calculation of lost income is based upon a percentage of the year lost due to injury.  If the injury is permanent in nature, and disqualifies an individual from working, a projection of future lost income (or loss of earning capacity) will be performed, with reliance on the U.S. Life Tables and sometimes with the assistance of an economist.
Medical expenses are determined by adding up the cost of the medical care required due to the injuries sustained in the incident.  Often times, an injury will also require future medical care, with the cost of that future medical care established through the use of a medical expert that describes the likely future medical needs and the cost of the treatment.  The common types of future medical care include surgery, nursing care, medication, epidural injections, physical therapy and chiropractic care, occupational therapy and counseling.
What about noneconomic damages?
As was indicated earlier, there is no chart available to provide a simple calculation of noneconomic damages.  Noneconomic damages cover injuries sustained in the past and are reasonably likely to occur in the future as a result of the incident.  Maryland Courts describe these types of injuries as damages for "pain, suffering, pre-impact fright, inconvenience, physical impairment, disfigurement, loss of consortium, or other non-pecuniary injury."
Obviously, the term noneconomic damage is a bit clumsy.  Some examples:  it can be the impact that pain causes on the enjoyment of life that is not the fault of the injured person; it can be the pain that reduces the enjoyment of experiences – something that is annoying; the pain usually is hidden and doesn't have to stop a person from participating in an activity, but it compromises the quality of the experience or makes the job or event more difficult to complete.  The injuries that cause the pain can be temporary or permanent, and Maryland law recognizes the importance of each.  In the end, noneconomic damages for pain and suffering cover the losses imposed on the injured person that were not needed and were caused by the carelessness of another person or corporation.
A qualified attorney who handles personal injury cases can properly represent and advocate for fair and full compensation for the injured person.  I believe this is exactly why it is important for an injured person to retain a qualified lawyer to properly navigate through the maze of laws and to advocate aggressively and zealously on behalf of the injured.  
An injured person (or Plaintiff) is entering into an inherently confrontational system. Insurance companies will always pay as little as possible and will recognize a likely great advantage in dealing with an unrepresented person who is not a lawyer and who does not work against the tactics of insurance companies on a daily basis. 
Suffering a personal injury is a scary experience, and the road to recovery likely provokes anxiety in those who are impacted. Getting in touch with an attorney who knows that area of law and who can fight for their client will likely result in a better monetary case outcome and will also allow the injured victim to focus on the best possible medical recovery.
Disclaimer:
The answer is intended to be for informational purposes only. It should not be relied on as legal advice, nor construed as a form of attorney-client relationship.
Other answers about Personal Injury - Plaintiff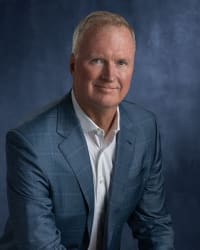 The best way to look at it is like this. If you are injured you have a right to be compensated for everything you have lost and suffered and the law …Sponsored answer by Robert C. Hilliard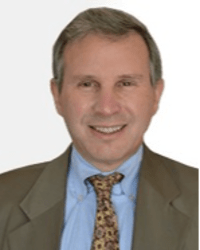 If you have sustained a serious injury in an accident, you should always contact a lawyer to learn what legal rights and remedies are available to …Sponsored answer by Mark B. Morse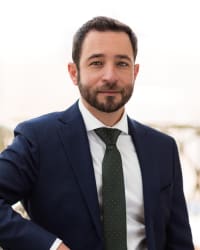 The ski industry in Colorado enjoys significant protection against civil claims for ski accidents. Colorado employs an assumption of risk or inherent …Sponsored answer by Evan P. Banker
Contact me
Required fields are marked with an asterisk (*).
To:

Jack D. Lebowitz
Super Lawyers:

Potential Client Inquiry