Who Can Be Held Accountable After A Slip-And-Fall Injury In Massachusetts?
Sponsored answer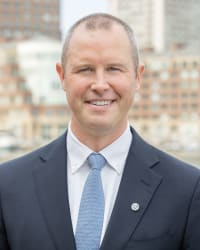 Contact me today
Answer
Slip-and-fall accidents are the most common type of premises liability claims in Boston. They can happen in businesses, at restaurants, in homes and on public streets. When negligence is involved, one or more parties can be held accountable, including business owners, landlords, homeowners and government agencies.
Property owners are responsible for inspecting and maintaining their property and identifying and preventing hazards. They must provide warnings or remove dangers in a reasonable amount of time to provide a safe environment for visitors. Those who violate this duty of care can face a personal injury lawsuit.
Hazards That Can Lead To Fall Injuries
According to the National Safety Council (NSC), falls account for 8 million emergency room (ER) visits annually in the United States. Slip-and-fall injuries account for more than 1 million ER visits. Some of these mishaps are accidental, such as someone tripping over their own two feet. But most are preventable and result from negligence by property owners. Some common hazards in Boston include:
Wet or slick floors
Uneven pavement or flooring
Snow and ice
Loose floor mats and carpeting
Inadequate lighting
Loose wires, cables, boxes or other obstacles
Broken staircases or missing handrails
Malfunctioning escalators
Massachusetts premises liability laws require property owners to make repairs promptly when any of these hazards exist.
Slip-And-Fall Accidents Can Cause Devastating Injuries
While a slip, trip or fall may only cause embarrassment for some or a stubbed toe for others, many lead to serious, life-threatening or life-altering injuries. The most common are:
Broken bones
Traumatic brain injuries
Back injuries
Spinal cord injuries
Head and neck injuries
Concussions
Hip fractures
Chest injuries
Bruising and lacerations
Older adults are especially vulnerable to slip-and-falls. The NSC says falls resulting in broken hips are the second-leading cause of death for those 65 to 84 years old and the main cause for those over 85.
Proving A Premises Liability Claim
Proving negligence in a slip-and-fall accident can be challenging. If you submit a claim to the property owner's insurance company and they reject it, you might think there's nothing you can do. But insurers routinely deny claims to protect their bottom lines, and some might even try to blame you for the accident. That's why it can be crucial to contact an attorney specializing in these types of cases before filing an insurance claim.
The best thing to do is fully document the scene by taking pictures and writing down everything you remember, gathering names and contact details for any witnesses and promptly notifying the property owner or their representative. If your injuries are serious, call 911! Even if you believe them to be minor, get checked by a doctor as soon as possible. Then, contact an experienced Boston personal injury lawyer.
Massachusetts follows a modified comparative negligence law, which means more than one party can be found responsible for your injuries. You can pursue compensation as long as you aren't deemed 51% or more responsible for the accident. The best way to determine your chances is to schedule a free consultation with an attorney.
A Quick Note About Personal Injury Claims
Some people may be confused about the term, but personal injury is an umbrella of sorts for claims when you or a loved one is killed or injured due to the negligence of others. Slip-and-falls are one type of claim under premises liability. Others include:
Car, truck, bus, motorcycle, bicycle and pedestrian accidents
Medical malpractice, including birth injuries
Construction accidents
Product liability
Wrongful death
Massachusetts imposes a three-year statute of limitations to file a personal injury lawsuit, with some exceptions. But it's advisable to contact a lawyer immediately to assess your case and build a strategy to recover the compensation you deserve. Also, if you are injured on government property, you must notify the city of Boston within 30 days that you seek damages.
Types Of Compensation Awarded In Slip-And-Falls
Medical expenses mount quickly after a serious injury. Those costs may be ongoing for weeks, months or years, and you may have to miss work for an extended period or no longer be able to perform your job duties. Knowledgeable lawyers know how to calculate economic and noneconomic damages, which include:
Current and future medical bills
Physical therapy
Lost earnings
Lost future earning potential
Emotional distress
Pain and suffering
Diminished quality of life
If a loved one dies due to negligence, we can also help recover damages for wrongful death. We understand that money will never make up for losing a beloved family member or catastrophic injuries leading to lifelong challenges.
Experienced Guidance Matters
Our caring attorneys, paralegals and office staff have successfully guided clients in the greater Boston area for over a decade in personal injury cases. Our lawyers have over 100 years of combined experience and have helped victims recover millions of dollars from negligent parties.
The first step is scheduling a free consultation to assess your situation. We work on a contingent fee basis, meaning you pay us only if we successfully settle or litigate your case in court. We aim to help ease your financial burdens so you can focus on your family's emotional and physical well-being.
Disclaimer:
The answer is intended to be for informational purposes only. It should not be relied on as legal advice, nor construed as a form of attorney-client relationship.
Other answers about Personal Injury - Plaintiff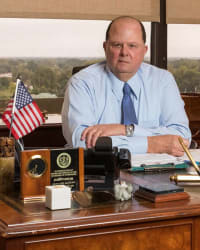 Offshore drilling and production jobs demand physical labor and long shifts around fast-moving equipment, creating a sometimes dangerous work …Sponsored answer by James P. Roy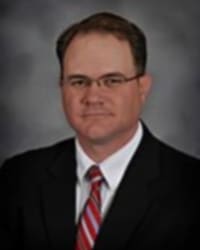 Pursuing legal action is extremely challenging in Ohio due to state and federal laws and precedent-setting court cases that provide broad immunity …Sponsored answer by Casey P. O'Brien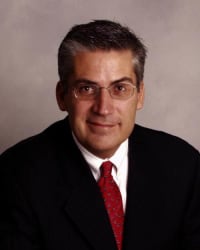 How can I find the best personal injury attorney in Massachusetts?Dealing with an injury and recovery can be difficult. It is often far more than …Sponsored answer by John C. Manoog, III
Contact me
Required fields are marked with an asterisk (*).
To:

J. Tucker Merrigan
Super Lawyers:

Potential Client Inquiry