What Must You Prove To Win A Personal Injury Case In Minnesota?
Sponsored answer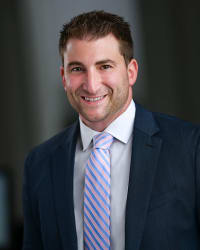 Contact me today
Answer
Winning a personal injury case in Minnesota and collecting damages requires proving that someone negligently caused your injuries. The vast majority of these cases result from motor vehicle accidents and involve filing claims with the responsible party's insurance carrier.
Civil lawsuits can result when facts are disputed or the responsible party's insurance coverage is inadequate. Also, insurers routinely deny, reduce or delay benefits. The damages you receive depend on several factors, including the severity of your injuries, lost income from missing work and whether your injuries are permanent or your recovery will be ongoing.
Experienced legal guidance is crucial to proving your personal injury claim and assessing the damages you are entitled to recover. Knowledgeable lawyers understand insurance company tactics and are experienced in investigating accidents. They also work with experts to prove fault and calculate future medical costs, lost income and other expenses related to ongoing treatment.
Your Health Comes First
First and foremost, seek medical attention after an accident. Don't try to tough it out. Obviously, some injuries are so severe that you need to call 911 for an ambulance. However, if your injuries don't appear to be life-threatening, it's still essential to go to the ER, an urgent care facility or see your primary physician to get checked out.
Do not minimize any pain or symptoms you're experiencing. Be honest with your doctor and describe how the injury happened as well as thoroughly explain what symptoms you are experiencing. Given the fact that some symptoms do not appear for hours, days or even weeks after an accident, it is crucial to explain any new symptoms you begin to experience during your course of treatment.
Gather Other Evidence
In some instances, personal injury claims are "he said, she said" cases. That means eyewitness testimony can be crucial to proving your claim. Be sure to get the names and contact information of anyone who may have witnessed the accident and take pictures of the accident scene. Call law enforcement so a police report is available.
It's advisable to work with a lawyer as soon as possible. Some experienced attorneys are adept at gathering other evidence, such as getting security videos from nearby businesses or homes that may have recorded the crash. Lawyers with proven track records also work with experts to reconstruct accidents and confirm who was at fault.
Damages You May Be Eligible To Recover
In a typical motor vehicle accident case, much or all of the compensation you receive may be from a combination of the responsible party's insurance coverage as well as your own. Minnesota is a no-fault accident state. That means all drivers must carry at least $40,000 in personal injury protection (PIP) coverage ($20,000 for medical expenses and $20,000 for economic losses/wage loss). PIP covers all accident victims regardless of who is responsible.
Once PIP limits are exhausted, you may be able to file a claim against the negligent party or parties as long as your medical bills exceed $4,000, you suffer a permanent injury or you have a disability that lasts for 60 days or more after the accident. This can include special damages, such as current and future medical expenses, lost wages and other costs related to medical treatment. It can also include general damages, including pain and suffering, emotional distress and loss of enjoyment of life.
When cases are decided in a courtroom, you may ask a judge or jury to award punitive damages if the defendant's actions were grossly negligent. This type of award happens infrequently and is typically intended as punishment, so the defendant is unlikely to repeat their actions in the future.
Can You Collect Damages If You Are Partially At Fault?
As long as you are not more than 50% responsible for the accident, you may still be eligible for damages. Minnesota uses a modified comparative negligence rule. This rule means the plaintiff's compensation is reduced in proportion to their share of fault.
For example, if a total of $100,000 is awarded and the court determines you are 30% at fault, you will receive $70,000 instead of the total amount. In Minnesota, unlike several other states, you may be eligible to recover compensation even if you are deemed 50% at fault.
Quick Action Is Crucial To Receiving Maximum Compensation
In Minnesota, you have up to six years from the date of the accident to file a personal injury claim for injuries caused by someone's negligence. However, it is vital to take immediate steps to gather and protect evidence, identify witnesses and seek guidance from a lawyer who has a proven track record.
Some people are afraid they can't afford to talk to an attorney. However, many personal injury lawyers offer free consultations to assess your case without strings attached. We also work on a contingency basis, meaning you pay nothing out of your own pocket. We only get paid through the insurance proceeds we recover on your behalf if we win your case.
Disclaimer:
The answer is intended to be for informational purposes only. It should not be relied on as legal advice, nor construed as a form of attorney-client relationship.
Other answers about Personal Injury - Plaintiff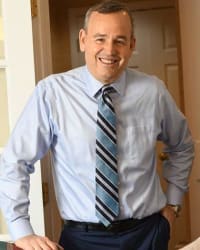 Losing a loved one because of a fatal accident is stressful and painful for anyone. If someone else's negligence caused that accident, the wound …Sponsored answer by James G. Williams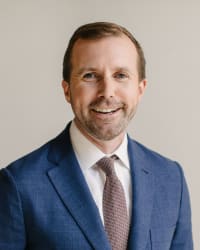 Yes. If you are a victim of food poisoning, you can sue those responsible to recover money for medical expenses, lost time from work and pain and …Sponsored answer by Brendan J. Flaherty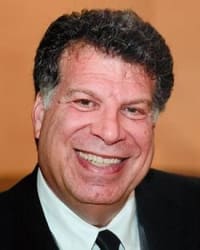 While New Jersey does not allow lawyers to call themselves specialists, there are some credentials and qualifications you should look for when hiring …Sponsored answer by Garry R. Salomon
Contact me
Required fields are marked with an asterisk (*).
To:

Chris Vilione
Super Lawyers:

Potential Client Inquiry