Who Can Be Held Responsible If My Child Was Injured At School In Ohio?
Sponsored answer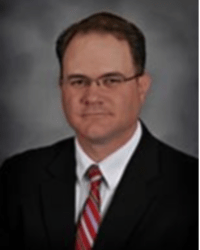 Contact me today
Answer
Pursuing legal action is extremely challenging in Ohio due to state and federal laws and precedent-setting court cases that provide broad immunity for public schools, administrators, teachers and employees, with some exceptions.
If your child is injured at school, consulting an experienced personal injury attorney who understands these complicated laws is crucial. Lawyers with a proven track record can identify cases that fit within those exceptions, giving you the best chance to hold schools, educators or others accountable.
Public Vs. Private
Public schools are considered governmental entities, meaning strict procedures must be followed to bring a personal injury claim. In most cases, school employees are immune from lawsuits due to protections approved by the state legislature, including a statute known as the Political Subdivision Immunity Act. Five exceptions are included in the law where lawsuits can proceed.
Further protections for educators were granted in 2020 by the Ohio State Supreme Court in the A.J.R. v. Lute ruling, which held, in part, that educators are immune from liability in regard to bullying unless their behavior is deemed reckless, such as ignoring a credible threat against a student. In both these legislative and judicial examples, a high bar must be met before legal actions are permitted.
On the other hand, private schools do not receive the same protections as governmental entities. If your child is injured due to the negligence of an administrator, teacher or other employees of a private institution, you can typically file a personal injury lawsuit just as you could against anyone whose careless or intentional acts caused harm.
Potential Lawsuits Against Public Schools Or Educators
If your child has been harmed, one of the first things to determine is whether the harm was intentional or resulted from negligence. Here are examples of incidents which can lead to lawsuits:
Sexual assault: Intentional torts can occur when an educator or other school employee sexually abuses a student. Children cannot legally consent to a sexual relationship with an adult. In addition to the abuser, schools, administrators and others can be held responsible if they were aware of the relationship, took no steps to end it and did not alert authorities under Ohio's mandatory reporting rules.
Hazing:  Acts of initiation into a student or other organization which create a risk of physical or mental harm is defined as "hazing."  Any student who is a victim of hazing has a claim against the participants as well as any other administrator, faculty, coach, or employee who should have known about the activities but failed to prevent it. Hazing occurs most often, although not exclusively, during a student's freshman year on an athletic team, participation in band, or pledging a fraternity or sorority.
School bus accidents:  One of the exceptions to immunity, is negligence in the operation of school-owned buses, vans, and other vehicles. If a student was injured due to a driver's carelessness, there is likely a claim.
Premises liability: Negligence lawsuits typically can proceed when schools and educators fail to uphold their duty of care to keep students safe on school property or during school functions and activities. Other examples of possible legal liability for schools, educators and employees include:
Playground and gym accidents
Slip-and-fall accidents
Food poisoning
Asbestos exposure
Bullying complaints are among the most common from parents. But it is extremely challenging to file a personal injury lawsuit and prove negligence claims against public school officials, who are protected by the A.J.R. v. Lute decision.
In some cases, lawsuits result when schools or their employees violate federal rules, such as the Equal Protection Clause, when students are the targets of discrimination based on race, religion, country of origin, alienage or, in some cases, gender.
Likewise, schools that violate Title VI of the Civil Rights Act of 1964 and Title IX of the Education Amendments of 1972 can be held accountable. All governmental entities, especially those receiving federal funding, must abide by federal laws that prohibit discrimination.
Assessing A Complaint And Seeking Damages
Due to the sweeping protections granted to public schools, educators and other employees, you may understandably be unsure of how to proceed if your child is injured at school. It's advisable to consult with attorneys who understand these complex laws and have experience in successfully bringing lawsuits against public education institutions.
Many worry that they cannot afford to pay a lawyer to assess their situation. However, personal injury lawyers take cases on a contingency basis, meaning you pay nothing out of pocket upfront and no fees unless the case is resolved to your benefit. While these matters can be very complicated, it's important to hold abusers or negligent parties accountable and receive fair and just compensation.
Disclaimer:
The answer is intended to be for informational purposes only. It should not be relied on as legal advice, nor construed as a form of attorney-client relationship.
Other answers about Personal Injury - Plaintiff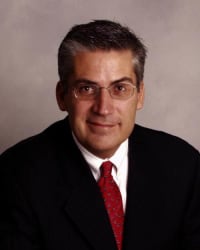 Dealing with an injury and recovery can be difficult. It is often far more than just physical rehabilitation. Work attendance becomes more difficult, …Sponsored answer by John C. Manoog, III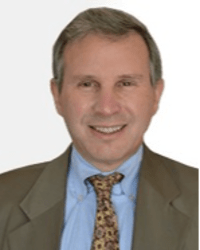 If you have sustained a serious injury in an accident, you should always contact a lawyer to learn what legal rights and remedies are available to …Sponsored answer by Mark B. Morse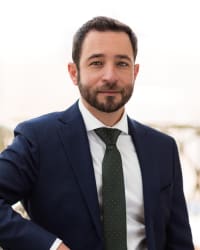 The ski industry in Colorado enjoys significant protection against civil claims for ski accidents. Colorado employs an assumption of risk or inherent …Sponsored answer by Evan P. Banker
Contact me
Required fields are marked with an asterisk (*).
To:

Casey P. O'Brien
Super Lawyers:

Potential Client Inquiry