Should I Call A Pennsylvania Personal Injury Lawyer After An Accident?
Sponsored answer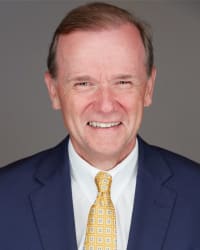 Contact me today
Answer
If you have been injured due to the negligence of a person or other party, it is crucial to contact an experienced personal injury attorney immediately. Lawyers with successful track records in these types of cases are uniquely situated to help you.
Defining Personal Injury Cases
Hundreds of thousands of Pennsylvanians are injured in cars, businesses, homes and at work each year. Personal injury cases can result when their injuries are caused by the careless or intentional actions of others. These incidents include:
Car, bus and truck accidents
Premises liability, such as slip-and-falls
Wrongful death
Medical malpractice
Sexual abuse
Product liability
Workers' compensation
Social Security Disability
Negligence often causes profound physical, emotional and financial harm. Contacting a lawyer with expertise in handling these claims is crucial for maximizing the damages you are eligible to receive.
How Do I Know If I Have A Personal Injury Case?
Personal injury claims are complicated and can cause a lifetime of consequences for those injured as well as for their loved ones. While the process is complex, the three basic requirements for a successful claim are:
Proving the person or party causing the harm was negligent, such as a distracted motorist who rear-ended you at a stop sign, a doctor who failed to correctly diagnose a medical condition or a company that sold you a defective product.
The person's negligence caused the personal injury.
The injury resulted in economic and/or noneconomic damages.
Economic damages are specific costs, such as current and future medical bills, rehabilitation costs and lost wages. Noneconomic damages include pain and suffering, mental anguish and loss of enjoyment of life.
First And Foremost. Get The Medical Care You Need!
Don't hesitate to call 911 and focus on getting immediate medical attention if you are injured. Some people shrug off going to an emergency room, thinking their injuries are no big deal. But delayed symptoms can be fatal or lead to long-term or permanent injuries. It's always a good idea to be checked out if you have been injured.
If your treatment plan involves future surgeries, physical therapy or other required medical care, working with a skilled attorney is vital to calculate those expenses. Experienced lawyers also know how to assess future lost earnings due to the negligence of others.
Additional Steps To Take
There are several steps you can take to help your lawyer build the case. If you are in a motor vehicle accident, here are some things to remember:
Stay calm
Check on yourself and others
Call 911 and get a copy of the police report
Take pictures of the scene and document the damage
Get contact details for witnesses
Exchange personal and insurance information with the other party
Contact your insurance company
Keep copies of all communications, such as emails, texts and phone messages. Also, collect ambulance, hospital, doctor, therapist, vocational and other medical records.
Be Cautious When Talking To Insurers
Despite what their TV commercials say, insurance companies are not "good neighbors," and they're not "on your side" when processing a claim. Insurers are only interested in their bottom lines and paying you as little as possible. Call a lawyer to deal with insurance companies.
In many cases, the insurance company for the party who caused the accident may call you to discuss the details. Under no circumstances should you answer their questions. Refer them to your lawyer. Knowledgeable attorneys understand insurer tactics for denying and delaying claims as well as reducing awards.
Finding Justice For Your Injuries
Being injured creates a multitude of challenges, from paying for medical expenses and missing work to anxiety over what happens next. Many people don't know where to turn. Some are afraid they can't afford to talk to a lawyer. Our firm offers free consultations to assess your circumstances. We also take these cases on a contingent fee basis, meaning you pay nothing until we settle or successfully litigate your case in court.
Our firm, based in Kingston, has over three decades of success pursuing personal injury claims, and we have recovered millions of dollars for our clients. But even with that success, there is no case too big or too small for us to handle. From our caring attorneys and paralegals to our office staff, we give your case the individual attention it deserves. We leave no stone unturned to find justice.
Disclaimer:
The answer is intended to be for informational purposes only. It should not be relied on as legal advice, nor construed as a form of attorney-client relationship.
Other answers about personal injury - plaintiff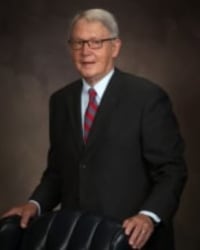 You should always seek the advice of an attorney as soon as possible after suffering bodily injury and certainly before you decide whether to accept …Sponsored answer by John A. Dickerson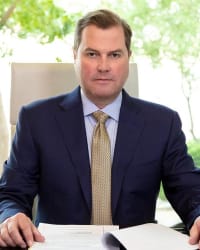 Yes. If you are an immediate family member/next of kin of someone who was wrongfully killed by someone else, you can sue for wrongful death in …Sponsored answer by Brian K. Harris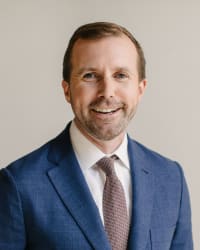 Yes. If you are a victim of food poisoning, you can sue those responsible to recover money for medical expenses, lost time from work and pain and …Sponsored answer by Brendan J. Flaherty
Contact me
Required fields are marked with an asterisk (*).
To:

Neil T. O'Donnell
Super Lawyers:

Potential Client Inquiry