When Do I Need A Lawyer After Suffering A Serious Injury In Rhode Island?
Sponsored answer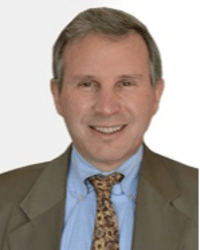 Contact me today
Answer
If you have sustained a serious injury in an accident, you should always contact a lawyer to learn what legal rights and remedies are available to you. At first, you may think there is no prospect for recovering damages. However, the circumstances may be viewed differently after you consult a professional. 
You may have rights that you are unaware of, or there may be nuances that only a lawyer will be able to identify that could enhance your case. There may also be avenues of recovery that you may not have considered. Often what appears to be a minor injury turns into something much more significant. 
How Do Personal Injury Cases Arise? 
Accidents do happen, but people are often hurt as a result of negligence by others. The injuries they receive can have long-lasting or permanent physical and financial consequences. Cases arise from many different incidents, including: 
Motor vehicle crashes, including passenger cars and semitrucks
Boating accidents
Construction accidents
Dog bites
Slip-and-fall accidents on someone else's property 
Always Seek Prompt Medical Treatment 
Your first thought should turn to the medical attention that you need, and secondly, to protect your financial and personal interests. Once you've been checked out, consult with an experienced personal injury attorney to determine if you have a case. In most instances, there is no charge for a consultation. 
Many times, a person will think that a crash resulting in light impact cannot cause severe consequences, but in many instances, this has not been the case. Regardless of the force of the impact, your health should always be the priority if there are any questions or concerns. 
Don't Risk Your Long-Term Health 
If you are involved in a crash, are attacked by a dog, or take a spill on someone else's property, your injuries may be obvious and require immediate medical attention at a hospital or emergency room. However, other types of trauma can have delayed symptoms, such as back and head injuries. 
Serious complications can show up hours or days later if you neglect to be checked out and treated by a doctor shortly after being injured. Besides leaving you vulnerable to physical repercussions, failing to get prompt medical treatment can also jeopardize your ability to collect damages later on in the process. 
Protect Your Financial Well-Being 
If you get into an accident, you're going to be confronted with many questions and issues, each one with its own potential consequences. You may be forced to miss time at work, putting your job in jeopardy, and causing you to lose wages. 
You may receive conflicting information about who is going to pay for your hospital bills and the best way in which to address these issues. You may be asked to give statements that you are not required to provide, and you may be asked to sign forms that will significantly affect your rights. 
Turn To Experienced Legal Representation 
Capable counsel can address most of these situations. The ideal time to seek legal guidance is as soon as possible after you receive medical treatment. Once that is taken care of, the earlier you get a lawyer, the better off you are likely to be. Make sure you collect as much information as possible on the incident. 
Your attorney will thoroughly investigate your accident to prove that the person or entity that caused your injuries is negligent. Your lawyer will also handle all conversations with insurance companies and explore all legal rights and remedies to see that you are fairly compensated.
Disclaimer:
The answer is intended to be for informational purposes only. It should not be relied on as legal advice, nor construed as a form of attorney-client relationship.
Other answers about Personal Injury - Plaintiff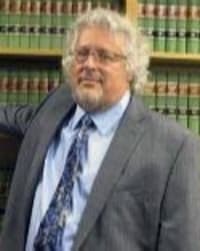 Filing a lawsuit with inexperienced or insufficient legal counsel makes producing a successful outcome more difficult. There are challenges in all …Sponsored answer by Gary D. Ginsberg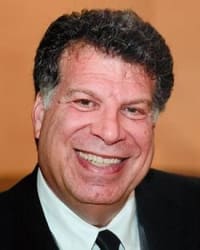 While New Jersey does not allow lawyers to call themselves specialists, there are some credentials and qualifications you should look for when hiring …Sponsored answer by Garry R. Salomon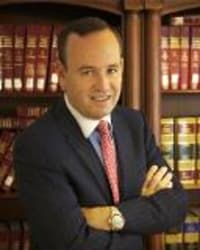 Losing a loved one because of a fatal accident is stressful and painful for anyone. If someone else's negligence caused that accident, the wound …Sponsored answer by James G. Williams
Contact me
Required fields are marked with an asterisk (*).
To:

Mark B. Morse
Super Lawyers:

Potential Client Inquiry