What's Involved In The Personal Injury Process In South Carolina?
Sponsored answer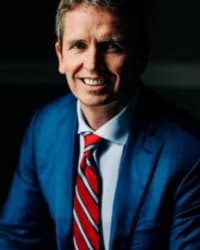 Contact me today
Answer
After an accident or injury in South Carolina, you may feel overwhelmed by the prospect of navigating the legal process. It's helpful to know what to expect.
 Generally speaking, the process involves:
Addressing urgent issues at the accident scene and immediately after
Determining whether you have a claim
Conducting an investigation and gathering evidence
Negotiating with the other parties and insurance companies
Filing a lawsuit if necessary
Preparing for trial (litigation) and proving your case in court
 Read on for more details about each of these steps.
 At The Accident Scene
If you were injured on someone else's premises, report the incident to a manager and ask for a report to be filled out. Most businesses have these forms. Don't just leave the scene and not tell anyone, as that makes things more difficult later on. It's best to put the premises owner on notice on the day of the accident.  If possible, secure photos of the accident scene to preserve evidence.
Similarly, for auto accidents, don't just exchange information and leave. Wait for the police to arrive and have them write up a report. You also want to put the insurance company on notice, letting them know that you have been injured through no fault of your own. Provide whatever basic information is needed but – importantly – don't agree to provide a recorded statement without having an attorney present.
Immediately After The Accident
If you are injured, it is important to seek medical care as soon as possible. The insurance company representative will question or even deny your claim if there are no medical records documenting your injury.  Injuries may not always cause initial pain.   However, it is important to seek medical care once you become aware of pain or discomfort associated with the accident.  The earlier that you receive treatment, the more likely that you will have a quick and complete recovery.  Objective testing such as MRIs and X-rays will lend support to the doctor's diagnosis.
Additionally, make sure you follow through on all treatment recommendations, including physical therapy and rehabilitation.   Be sure to avoid "gaps" in your medical treatment.
Determining Whether You Have A Claim
If you're injured, you can call and make an appointment with a reputable personal injury attorney in South Carolina to discuss your options. A reputable injury attorney will usual provide a free initial consultation to discuss your case.  The attorney-client relationship is important so be sure to find an attorney that you are comfortable with and trust.  The sooner you enlist a lawyer to help, the more time he or she will have to build a strong claim for you.
A lawyer can review your situation and advise you on whether you have a viable personal injury claim.  Please be aware that in South Carolina, you don't necessarily have a case just because you're injured on someone's premises. The property owner must have either: (1) created a dangerous condition; (2) known about a dangerous condition; or (3) should have known about a dangerous condition. These cases are often denied initially and subsequently end up in litigation.  Therefore, it's important to find an attorney who knows how to handle the challenges of a premises liability claim.
Gathering Evidence And Laying The Foundation
Conducting an investigation and gathering evidence is a critical part of laying the foundation for a successful outcome. The nature of the investigation will vary depending on your situation.
Most commercial and public properties have cameras.  However, some premises owners may only hold videotapes for a specific period of time (ex. 30 days).   Therefore, it is important to retain an attorney so that "spoliation letters" are sent out.  A spoliation letter directs the parties that may have been negligent to preserve all evidence related to the claim.  This letter demands that evidence is preserved so that your interests are protected.
Negotiating With The Other Parties
Settlement negotiations are a key part of the personal injury process. These negotiations require a great deal of skill and preparation. You are often up against powerful opponents such as businesses and insurance companies. An effective lawyer will know how to leverage the evidence and legal arguments in your case to press for a favorable settlement.  The threat of taking the case to trial is the greatest weapon that a reputable law firm possesses.  The best way to optimize and leverage results in an injury case is to retain a law firm that will properly and zealously prepare the case for trial.  The case should settle for a proper and fair amount when the opposing insurance company understands that there is a real risk of a large jury verdict.
Filing A Lawsuit
The deadline (or statute of limitations) for personal injury claims in South Carolina is generally three years. There are exceptions such as if the opposing party is a governmental entity(two years).  Thus, if a lawsuit is not filed within the proper time period, a claim may be completely barred.  It's important to retain a law firm as early as possible since it's much more difficult to gather strong evidence for a claim that happened years ago. Evidence deteriorates and memories fade. Protect your rights by meeting with an attorney early in the process rather than waiting.
Filing a lawsuit isn't always necessary in auto accident claims. You might be able to proceed with an insurance claim and resolve the case without enduring litigation. Having an experienced and respected attorney can certainly help with the process.
Litigating Your Claim In Court
If settlement negotiations fail to produce a positive outcome, the next step is litigation. Trial work requires a great deal of preparation and experience. For this reason, it's important to choose a lawyer who is comfortable in court and who has a proven track record of success. Even if you don't think your case will end up in court, it can provide tremendous peace of mind knowing that you have a strong advocate on your side should litigation become necessary.

Talk To A Lawyer So You Know What To Expect In Your Case
While the above steps are a general overview of the process, every case is different. Talk to a personal injury attorney to learn more about what to expect in your unique case.
Disclaimer: The answer is intended to be for informational purposes only. It should not be relied on as legal advice, nor construed as a form of an attorney-client relationship.
Disclaimer:
The answer is intended to be for informational purposes only. It should not be relied on as legal advice, nor construed as a form of attorney-client relationship.
Other answers about Personal Injury - Plaintiff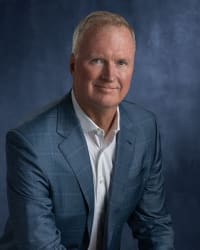 The best way to look at it is like this. If you are injured you have a right to be compensated for everything you have lost and suffered and the law …Sponsored answer by Robert C. Hilliard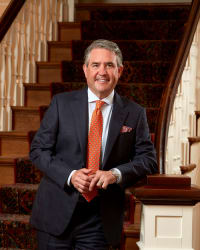 What should I do after suffering an injury at the oil or gas workplace?After suffering an injury, an oil or gas worker's top priority is seeking …Sponsored answer by Collen A. Clark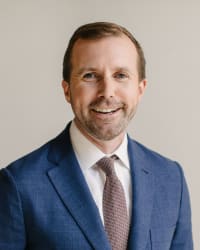 Yes. If you are a victim of food poisoning, you can sue those responsible to recover money for medical expenses, lost time from work and pain and …Sponsored answer by Brendan J. Flaherty
Contact me
Required fields are marked with an asterisk (*).
To:

Ian D. Maguire
Super Lawyers:

Potential Client Inquiry