I've Been Diagnosed With CRPS By My Doctor. Can I File A Lawsuit In Texas?
Sponsored answer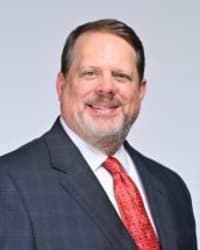 Contact me today
Answer
You need to look at the origin of what caused the condition. If you were in an accident and developed CRPS due to a surgical procedure related to the injury, you may have a case against the person or company that caused the accident.
If you are in an accident and develop CRPS but don't need surgery, you may still have a case due to a severe sprain, puncture wound, fracture or another injury. You might also file a lawsuit if a doctor has done an unnecessary procedure or did a procedure in a medically incorrect way.
CRPS, which stands for complex regional pain syndrome, can be an all-consuming, debilitating disorder requiring lengthy and costly medical treatments. If you experience any of the scenarios above, it's advisable to consult an experienced CRPS lawyer.
What Is CRPS, And What Are Its Symptoms?
CRPS involves chronic pain usually affecting an arm or a leg after a traumatic injury, such as a car accident or after surgery. The pain associated with the syndrome is generally out of proportion to the injury's severity. Some of the most common symptoms include:
Constant burning or throbbing, usually in a leg, arm, foot or hand
Sensitivity to cold temperatures and touch
Swelling in the affected area
Excessive sweating alternating with cold sensations
Blotchy skin that changes color from white to red to blue
Skin texture changes that can be tender, shiny or thin
Changes in hair and nail growth
Joint damage, stiffness and swelling
Muscle loss, weakness, spasms and tremors
Lack of mobility in the affected area
Symptoms can vary from person to person and change over time. No simple test exists to determine whether someone has the disorder. The diagnosis examines a person's medical history and often requires multiple tests to rule out ailments that have similar symptoms.
Studies Continue To Look For A Cause
Medical experts aren't exactly sure what causes CRPS, also known as reflex sympathetic dystrophy (RSD). The National Institutes of Health (NIH) says research suggests inflammation develops due to the body's immune response. Common traumas or activities that can lead to CRPS include:
Fractures
Surgery
Strains and sprains
Lesser burns and cuts
Needle sticks and other skin penetrations
The NIH also states that trauma to a leg or arm, such as a fracture, which is then immobilized in a cast, is the most common CRPS cause. By studying animals, researchers hope to understand the connection between the nervous system and the inflammation and pain that develops.
Treatment For Chronic Sufferers
There is no cure for CRPS, and about 15% of those with the disorder have to deal with excessive pain that requires treatment. The National Organization for Rare Disorders estimates the condition affects about 200,000 people annually in the United States. While many suffer mild symptoms that diminish over time, those with severe pain are best helped when treatment begins early. These remedies include:
Physical therapy and rehabilitation
Medications
Sympathetic Nerve Blocks
Psychotherapy
Graded motor imagery
Spinal cord and other types of neural stimulation
Spinal fluid drug pumps
Holistic and alternative therapies
When symptoms don't subside using conventional methods, some patients benefit from ketamine (a powerful anesthetic) given intravenously.  Research is ongoing into additional treatment possibilities, including the use of bisphosphonates (bone loss prevention drugs such as Pamidronate and Neridronate) and low-dose Naltrexone (opioid antagonist).
Pursuing Compensation When Negligence Causes Your Injury
CRPS can be a life-changing, disabling condition for you and your family. Not only do you suffer from intense physical pain, but devastating financial harm can also result from costly treatments as well as lost income, as many victims are unable to work. But you don't have to deal with this pain alone.
When someone's negligence causes your condition, such as a distracted driver who crashed into your vehicle, you may be able to receive compensation for your injuries. Due to the complex nature of a CRPS diagnosis and determining fault, it's advisable to work with an attorney who deals with these types of cases.
Additional challenges can arise if your CRPS was caused as a result of your job. Texas is the only state allowing companies to opt out of providing workers' compensation benefits for their employees. However, if your employer fails to provide a safe workplace or your injury was caused by the negligence of a coworker, you can file a lawsuit to be properly compensated.
Our firm has been handling claims involving CRPS for almost 30 years. We work with pain management doctors and other medical specialists with in-depth knowledge and understanding of the disorder. We also utilize life care planners, economists and other experts to calculate the costs associated with the long-term treatment of the condition as well as lost wages and related expenses.
Disclaimer:
The answer is intended to be for informational purposes only. It should not be relied on as legal advice, nor construed as a form of attorney-client relationship.
Other answers about Personal Injury - Plaintiff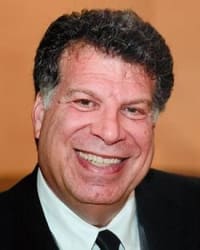 While New Jersey does not allow lawyers to call themselves specialists, there are some credentials and qualifications you should look for when hiring …Sponsored answer by Garry R. Salomon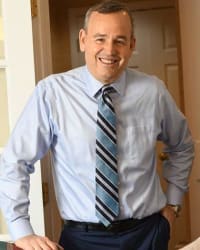 Losing a loved one because of a fatal accident is stressful and painful for anyone. If someone else's negligence caused that accident, the wound …Sponsored answer by James G. Williams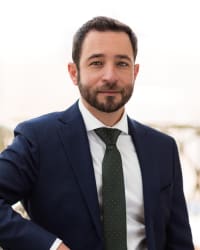 The ski industry in Colorado enjoys significant protection against civil claims for ski accidents. Colorado employs an assumption of risk or inherent …Sponsored answer by Evan P. Banker
Contact me
Required fields are marked with an asterisk (*).
To:

Bryan D. Pope
Super Lawyers:

Potential Client Inquiry