What should I do after suffering an oil or gas injury in Texas?
Sponsored answer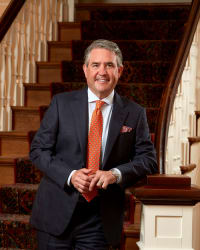 Contact me today
Answer
What should I do after suffering an injury at the oil or gas workplace?
After suffering an injury, an oil or gas worker's top priority is seeking medical assistance, which may not only be from workers' comp doctors. The proper medical assistance can allow for a timely diagnosis and treatment of what can often be a severe injury, as well as provide a record of the full scope of an injury's effects, cost, and long-term prognosis.
Recovery can be all the more difficult without this treatment, and documentation of it is often crucial to building a claim for past and future medical damages and lost income. One can argue until they're blue in the face, but without that evidence in the medical records, it can be hard to make a case.
Assembling a claim
Uncertainty often comes with an injury at an oil or gas workplace. An eventual return to the job site may be possible or not at all likely, compromising one's financial security. Workers' compensation doctors may try to rush a return to the job site, preventing adequate healing, or workers may be discouraged or inhibited from making a claim or pursuing it at all. It can lead to a lonely and uncertain recovery, with a career outlook dimmed by the prospect of working more menial jobs for lesser pay.
However, there may still be hope, as a third-party claim is still possible. While a legal advocate can often help tremendously in building this kind of claim, workers can help get a head start. This head start takes the form of insisting on immediate medical treatment after an injury, as well as insisting on written recording of the incident, and proper reporting of the incident.  As with written evidence of the injury and treatment in medical records, written evidence of the incident itself in employer and third-party records makes pursuing the claim that much easier.
In fact, this can be a huge reason why seeking out an experienced legal advocate is important. Once an attorney sends out a letter of representation to the respective defendants, such defendants are immediately put on notice and required to suspend any document destruction and otherwise preserve valuable evidence to the worker's claim.
After the respective defendants receive that letter, they typically have 7-10 days to respond. After that time has passed, a lawsuit is filed. Because of the statute of limitations in place, timely action is needed.
After a lawsuit is filed and discovery is served, a legal advocate is usually forced to file a motion to compel access to more documents, information, and evidence, enabling discovery and allowing a legal professional to bring in other responsible parties before the statute of limitations runs. And some of those responsible parties, like the company man, often won't have a workers' comp bar on them.
Why these cases can be complex
Workers may or may not realize that there are often four to five companies simultaneously working on an oil and gas job site, and the failures and misunderstandings of these personnel can be what create unsafe workplaces and lead to accidents, and also provide ample confusion and complications when pursuing an investigation.  However, after finding the liable parties, it becomes all the easier to apply pressure to the guilty parties and get a more fully-formed look at the incident and its circumstance.
Working in the oil and gas industry often comes with plenty of hazards. When one gets injured, it can come with immense physical pain and tremendous worry. Seeking out a legal professional who is familiar with the industry and has what it takes to build a case can provide much-needed comfort and guidance in an uncertain time.
Disclaimer:
The answer is intended to be for informational purposes only. It should not be relied on as legal advice, nor construed as a form of attorney-client relationship.
Other answers about Personal Injury - Plaintiff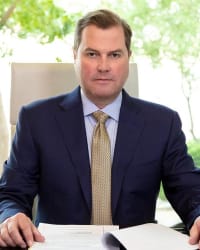 Yes. If you are an immediate family member/next of kin of someone who was wrongfully killed by someone else, you can sue for wrongful death in …Sponsored answer by Brian K. Harris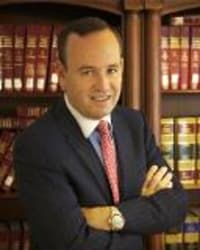 Losing a loved one because of a fatal accident is stressful and painful for anyone. If someone else's negligence caused that accident, the wound …Sponsored answer by James G. Williams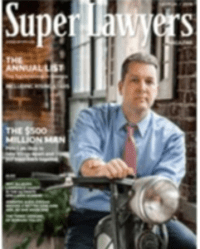 Every accident comes with its own unique complications. The injuries that result from them can be catastrophic. Insurance companies will look …Sponsored answer by Peter A. Law
Contact me
Required fields are marked with an asterisk (*).
To:

Collen A. Clark
Super Lawyers:

Potential Client Inquiry