What types of damages can a victim claim after an injury in Texas?
Sponsored answer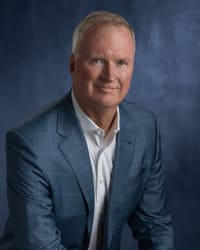 Contact me today
Answer
The best way to look at it is like this. If you are injured you have a right to be compensated for everything you have lost and suffered and the law attempts to protect that right. Your medical costs and lost income,  both in the past and future are, of course,  included. But I know that your medical costs and lost wages are not all you have suffered, especially if you have a serious injury. What about your pain? What about your suffering?
These are real and compensable. My firm has spent 35 years perfecting the most effective ways to explain, support and value what can be the most difficult and subtle part of a person's injury. Human beings are not machines. They feel pain, they suffer, they must deal with mental anguish and physical impairment. That part of the story must be developed and respected. This is what we specialize in.
When to see an expert
For a lot of these injuries it takes an expert to accurately diagnose the injury, severity and treatment. For example, if you are suffering mental anguish, then you need to make sure you work with a lawyer or firm that will get you to a psychiatric specialist who understands mental anguish. Once an accurate assessment is made, an effective plan of treatment can be created.
What does "past and future" mean?
Past refers to what you have suffered before the jury reaches a verdict. Usually from the time of the accident until the day of the verdict. Future means from the time the verdict is reached until you die. If your life expectancy is 30 more years, then "future" means every day for 30 years.  
This is important to factor in especially when it comes to economic damages. Over the course of 30 years a person can accrue large bills. These bills can include rehabilitation costs, medical costs, lost wages and lost earning capacity.
What is lost earning capacity?
Lost earning capacity means the wages you are not able to earn after your injury. Just because you can still work does not mean you are not losing income. For example, if before the injury you were a rig operator making $70,000 a year since high school and after the accident you are limited to working as a cashier making $20,000 a year, then you have lost $50,000 a year in your earning capacity. Over 20 or 30 years this adds up to a large sum of money. Even if you go back to school to learn a new skill or trade, this takes time and money and needs to be included in your loss of earning capacity.
What is loss of consortium?
Consortium means companionship, doing things together. A spouse can sue for loss of consortium, especially in a wrongful death case. If your spouse was killed in an accident, you can no longer watch Jeopardy! together, you can't go for walks, parent the children, garden, or have intimacy.
Every member of the family can have a loss of consortium claim. If an injury prevents dad from throwing a baseball or football, going to games, or acting as the team coach, then each child has suffered a loss of consortium with their father. Loss of consortium cases typically involve severe injuries or death.
Who decides how much an injury is "worth"?
Doctors use their best estimates to decide how much pain an injury will cause and how limited a person's mobility and participation will be. There are cases, however, where even though the initial injury may have healed, pain may prevent a person from regaining full use of his or her legs, for example. Once the jury makes their decision, there is no chance to get more money. This is why it may be necessary to have life care planners, economists and financial planners look at trends to determine what the dollar is worth and what will happen when inflation hits.
This is also why it is so important to use reliable evidence in personal injury cases. You also have to find doctors who are not only willing to treat you but who are willing to stand up for your continued care.
Disclaimer:
The answer is intended to be for informational purposes only. It should not be relied on as legal advice, nor construed as a form of attorney-client relationship.
Other answers about Personal Injury - Plaintiff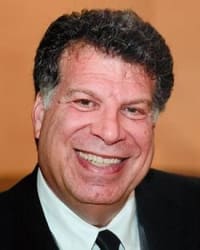 While New Jersey does not allow lawyers to call themselves specialists, there are some credentials and qualifications you should look for when hiring …Sponsored answer by Garry R. Salomon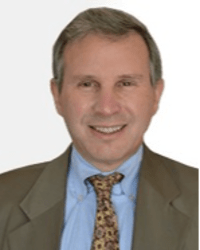 If you have sustained a serious injury in an accident, you should always contact a lawyer to learn what legal rights and remedies are available to …Sponsored answer by Mark B. Morse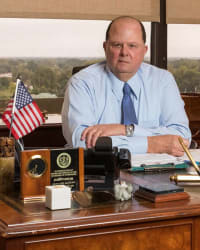 Offshore drilling and production jobs demand physical labor and long shifts around fast-moving equipment, creating a sometimes dangerous work …Sponsored answer by James P. Roy
Contact me
Required fields are marked with an asterisk (*).
To:

Robert C. Hilliard
Super Lawyers:

Potential Client Inquiry