What if my workplace injury isn't covered by workers' compensation in West Virginia?
Sponsored answer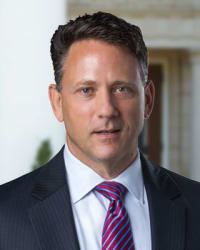 Contact me today
Answer
The workers' compensation system is designed to compensate workers for on-the-job injuries and related expenses. Employees who are covered by workers' compensation insurance can recover for their medical bills, a portion of their lost wages and sometimes additional compensation for an injury that resulted in permanent impairment.  If the employer did not have workers' compensation coverage, the employee may pursue a direct claim against the employer for any negligent and/or reckless acts or omissions that caused the employee to be injured. 
Can I Sue My Employer If I Receive Workers' Compensation Benefits? 
In most cases, no.  However, there is an exception.  
If the employer had workers' compensation insurance, the employer is immune from (not responsible for) any additional claim that the employer's negligent acts or omissions caused the employee to be injured.  In that instance, the employee can only recover through the workers' compensation system. Recovery through the worker's compensation system is rarely a complete recovery.  For instance, injured employees are not paid the full amount of their lost wages while off work.  
In some limited circumstances, workers' compensation benefits are not the only means to seek compensation after a workplace injury.  While the employer who provides worker's compensation coverage is immune from negligence claims, the employer can be responsible for damages above and beyond those provided by workers' compensation insurance if the employer acted with "deliberate intent" to cause the injury or death. The law defines deliberate intent very narrowly, and very few work injury claims will fall under this exception. This area of the law can be complex.  If you were injured on the job, you should consult with an experienced law firm to see if your claim fits into the exceptions for deliberate intent type claims.  
Third-Party Work Injury Claims 
In some cases involving workplace injuries, there are more parties involved than just the employee and employer. These third parties do not have the same legal immunity as an employer with workers' compensation insurance. When a third party has contributed to a worker's injury or death, that third party can often be held accountable through a civil injury claim for negligent acts or omissions.
Some examples of third parties who may be liable for work injuries include:
A contractor or subcontractor who is not the employer;
A third-party motorist who causes an accident while the plaintiff (or party bringing the suit) is acting in the course of their employment; and
The owner of the property where the accident occurred (if they had supervision or control over the property at the time and were not the employer); and
The manufacturer, distributor or installer of dangerous or defective equipment that injured the employee while on the job; 
In these instances, the worker may be eligible for workers' compensation insurance and may also pursue a negligence claim against the third party. However, if compensation is received from a third party, the workers' compensation carrier may be entitled to repayment of some of the benefits it provided from the monies received from the third party. 
The Importance Of Experienced Work Injury Lawyers 
Civil claims involving work injuries are complex. Often times, if an investigation is not pursued quickly, evidence necessary to prove a deliberate intent or third party claim is unavailable.  Without the necessary evidence, an employee may not be able to receive full compensation for his or her damages due to the limitations on workers' compensation benefits.  Deliberate intent cases require extensive investigation and normally require one or more expert witnesses. 
An on-the-job injury can wreak havoc on both your physical and financial health, often with long-lasting effects and costs. With such high stakes, it is critical that you do everything possible to preserve your claim to benefits and explore every avenue of compensation. Speaking with a lawyer experienced in work injury claims is the best way to begin building a case and pursuing the compensation you need.
Disclaimer:
The answer is intended to be for informational purposes only. It should not be relied on as legal advice, nor construed as a form of attorney-client relationship.
Other answers about Personal Injury - Plaintiff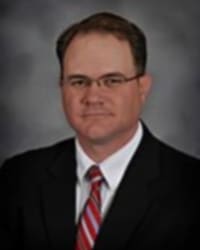 Pursuing legal action is extremely challenging in Ohio due to state and federal laws and precedent-setting court cases that provide broad immunity …Sponsored answer by Casey P. O'Brien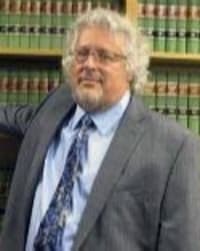 Filing a lawsuit with inexperienced or insufficient legal counsel makes producing a successful outcome more difficult. There are challenges in all …Sponsored answer by Gary D. Ginsberg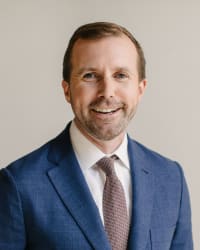 Yes. If you are a victim of food poisoning, you can sue those responsible to recover money for medical expenses, lost time from work and pain and …Sponsored answer by Brendan J. Flaherty
Contact me
Required fields are marked with an asterisk (*).
To:

Robert A. Campbell
Super Lawyers:

Potential Client Inquiry