Can I sue someone if I was hurt on their property in Connecticut?
Sponsored answer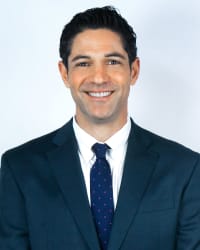 Contact me today
Answer
Yes, you can. However, there are a few things you should know about the process. As with most litigation, bringing this type of case, called a premises liability claim, is not a simple process.
What to do first
The most common accident that could happen on someone else's property is a slip-and-fall accident. However, almost anything can happen and cause you injuries like broken bones or head trauma. If you are injured on someone else's property and their lack of maintenance or care to the property is to blame, the property owner or manager could be responsible. In order to best protect your case, there are a few steps you should take directly after an accident.
Report the incident to the property owner or manager immediately. Be clear and descriptive, and make sure to name any witnesses who can corroborate what happened.
Seek medical care as soon as possible. When talking with your doctor, make sure to be as clear and descriptive as possible in making all of your injury complaints. Medical records will be a crucial part of making your case.
Be careful when talking to the insurance company
The property owner/manager's insurance company will likely reach out to you quickly. They will want to settle the issue as soon as possible to minimize their involvement and save them money by either settling with a small amount of money, or denying the claim altogether.
Be very careful when speaking with them. Ideally, you should talk to a lawyer before you talk to an insurance company representative. An attorney can explain to you how to protect your case and will be able to take over communications altogether.
What to expect from this type of lawsuit
In our legal system, the plaintiff, or person bringing the case, bears the burden of proving that events happened as they claim. This is true also of premises liability cases. Your attorney will need to prove that the property owner or manager was negligent in maintaining the property, while the insurance company's attorney will try to prove that you are more responsible for your injury.
It is very likely that you will have to file a lawsuit rather than trying to settle out of court. The insurance company needs to know that you mean business and that you, along with your attorney, will seek full compensation for all injuries sustained as a result of the defendant's negligence.
Don't try to wait out your injury
There is a statute of limitations on this type of claim in Connecticut. You have two (2) years from the date of the injury to bring a suit. For that reason, and to present the strongest case when it is fresh in your memory, it is important to speak with a lawyer immediately after being injured on someone else's property.
Disclaimer:
The answer is intended to be for informational purposes only. It should not be relied on as legal advice, nor construed as a form of attorney-client relationship.
Other answers about Premises Liability - Plaintiff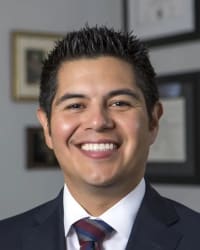 Yes. If you suffer an injury at a Las Vegas casino because of someone's negligence, you can sue.Most of the time, your claim would fall under the …Sponsored answer by Lawrence Ruiz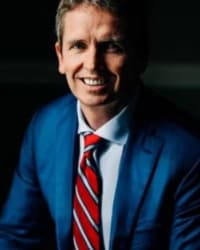 If you've been hurt on someone else's property, you may be wondering, what are your rights? Do you have to go to court? Can you navigate the …Sponsored answer by Ian D. Maguire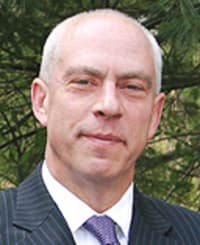 Negligence can come in many forms. You may think of negligence as incompetence or an unwillingness to perform one's duties. But by its raw …Sponsored answer by Marty Rutberg
Contact me
Required fields are marked with an asterisk (*).
To:

Michael J. Rosnick
Super Lawyers:

Potential Client Inquiry