Can Injured Maryland Crime Victims File A Lawsuit Against The Property Owner Or Business Owner?
Sponsored answer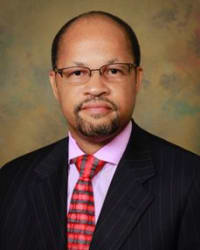 Contact me today
Answer
If you are the victim of a crime that happened on commercial property in Maryland or Washington, D. C., and if you or your family members sustained personal injuries or wrongful death during the incident, you or your surviving heirs may have reason to file a "negligent security" lawsuit against the business owner, property owner, property manager and/or security guard company. The exception to this rule is if you sustained your injury while you or the criminal perpetrator were in a public common area outside a business — such as on the public street in front of a nightclub, rather than on the business premises itself.
To sue the business owner, property owner, property manager and/or security guard company, you must prove at least two things. First, the business owner, property owner, property manager and/or security guard company knew or should have known (foreseeability) about dangerous conditions on the property, whether the dangerous conditions were due to prior crimes (police reports & neighborhood crime statistics) that occurred on the property or other issues on the property that would predict future incidents. Second, the business owner, property owner, property manager and/or security guard company failed to take reasonable precautions to prevent future crimes or incidents on the business property, such as hiring & training more security guards, installing security cameras, improving lighting, repairing broken gates and/or repairing broken door entry locks.
Defining Commercial Property
In Maryland and Washington, D. C., commercial property is any property that is open to the public for commerce. Many people think of commercial property as somewhere where they pay for goods or services, such as an office building, retail store, mall, restaurant, convenience store, gas station, hotel or nightclub, etc. Yet, rented personal residences, such as rental apartment complexes or rental single-family housing, also count as commercial property. Business owners, property owners, property mangers and security guard companies have a legal responsibility to keep you safe while you are an invitee on their commercial real property. Unfortunately, due to negligent security, preventable violence results in thousands of injuries and deaths every year.
Under Maryland and Washington, D.C. law, it is the duty of business owners, property owners, property managers and security guard companies to keep their commercial property safe for tenants, guests and invitees (individuals lawfully permitted on the property). If you sustained injuries on commercial property while you were a trespasser on the property, such as during a robbery or during hours the business was closed to the public, you would not have the same right to sue the business owner or property owner as a law-abiding individual or invitee.
Understanding Who To Sue
The corporate business entity you can sue depends on exactly where the incident occurred on the commercial property. This is because commercial buildings and commercial land are often owned or managed by different business entities, which have different legal responsibilities to lawful tenants and visitors. For instance, if you were injured due to gunfire at an apartment building or convenience store, you may potentially sue either the business owner, property owner, property manager and/or security guard company if the incident occurred inside the building premises. If the incident occurred in the parking lot area, however, you may only sue the property owner, property manager or security guard company, unless a stipulation in the lease declares the business owner responsible for such incidents that occur on the business property exterior common area.
The Cost Of Crime-Related Injuries
Injured crime victims, as well as the surviving heirs of a crime victim who suffers a wrongful death, often face substantial expenses and financial losses during recovery. Not only will crime victims require treatment for their physical injuries, but they may need mental health assistance, too. Furthermore, personal injury crime victims may be unable to work during their recovery, which leads to pain & suffering, medical expenses and lost wages. The surviving heirs (parents, spouses, siblings and/or children) of a wrongful death crime victim may be entitled to compensation for a family member's wrongful death, pain & suffering, medical expenses and lost wages.
Because of the costs associated with being both a crime victim and a personal injury victim, or wrongful death crime victim, you and/or your surviving heirs will want to treat your family's negligent security case with care. Working with an attorney who understands the intricacies of Negligent Security Law will be crucial for you to obtain a compensable financial recovery for you and/or your surviving heirs.
Disclaimer:
The answer is intended to be for informational purposes only. It should not be relied on as legal advice, nor construed as a form of attorney-client relationship.
Other answers about Premises Liability - Plaintiff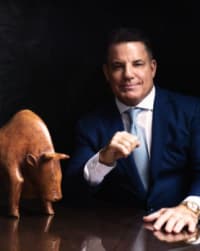 After a slip or fall accident, there are usually two parties you could hold responsible for a premise liability case. Generally speaking, New York …Sponsored answer by Michael S. Lamonsoff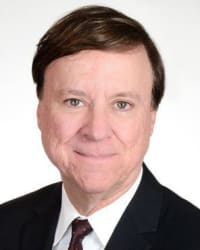 No injury is welcome, but an injury that is worthy of a lawsuit can be particularly startling and frustrating. Day-to-day life becomes different, in …Sponsored answer by George T. Bochanis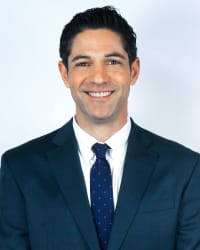 Yes, you can. However, there are a few things you should know about the process. As with most litigation, bringing this type of case, called a …Sponsored answer by Michael J. Rosnick
Contact me
Required fields are marked with an asterisk (*).
To:

Stan Brown
Super Lawyers:

Potential Client Inquiry