Can I Sue A Las Vegas, Nevada, Casino For An Injury?
Sponsored answer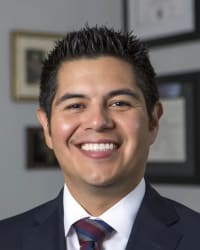 Contact me today
Answer
Yes. If you suffer an injury at a Las Vegas casino because of someone's negligence, you can sue.
Most of the time, your claim would fall under the category of a premises liability claim. This means you're claiming you suffered your injury because someone failed to meet their responsibility to keep the casino and its premises safe for use.
How "Notice" Impacts A Premises Liability Case
To win a premises liability case, you generally need to prove three things:
There was an unsafe condition on the property owner's premises
The property owner knew about the unsafe condition
The unsafe condition caused your injury
The idea of notice is important to these cases because it's how you establish that the casino knew about the unsafe condition. It's not enough just to say that you slipped because you landed on a beer spill or that you broke your leg because of a hole in the ground. You need to prove that the casino knew about the beer spill or hole and could have done something about it.
Here, there are two main types of notice – actual and constructive:
Actual notice means that the casino either caused the dangerous condition, saw it or received a direct complaint. It means the casino had direct knowledge of the condition.
Constructive notice applies when the casino could have or should have known about the condition. The owner has a responsibility to take reasonable care of the premises, even without direct notice.
As an example of a situation where constructive notice might apply, you can take a spill near a buffet. Casino buffets are high-traffic areas, and casinos need to take care of them. There's a higher likelihood near the buffets that someone might drop something, so the casinos are supposed to use anti-slip flooring or mats or other things to reduce the likelihood of slippery conditions. They also need to check on the area every so often. The frequency of checks on buffets and other high-traffic areas can vary according to community standards.
The result is that you don't necessarily need to prove the casino had direct knowledge of a dangerous condition to prove that it should have known about that condition.
The Importance Of The Incident Report
Obviously, a lot of the case is going to focus on where you fell, what caused you to fall and what everyone knew about the situation. However, it's also going to depend on whether you told the casino about the incident.
You're going to want to notify the casino as soon as you can after the injury because you want to make sure they get their incident report done. After you report your injury, the casino should take photos of the condition. They'll likely take photos of you. Your notification also gives them a chance to preserve their sweep logs, where they record the times they checked on certain areas, and it allows them to preserve any video of the incident.
All of this means that if you get into litigation, you'll have evidence of what actually happened.
Now, you might think that the casino wouldn't want to preserve evidence that you can use against them, but it works both ways. If you say you slipped and fell and then bring a claim, the video might show there was a porter in the area just a few minutes before someone spilled beer and you fell. Then, the casino would be off the hook. However, if you notify them and they don't preserve the video and sweep logs, you might ask the judge to point this out to the jury. The judge might instruct the jury, "Hey, they knew about this incident and failed to preserve key evidence. As a result, you are instructed to infer that there was nothing good for the casino in those records because they destroyed them or didn't willfully keep them."
So, notifying the casino of your injury helps ensure the casino preserves the evidence or helps you prove liability because the casino chose not to keep the evidence.
The Importance Of Treatment
Another important step toward winning your claim is getting the right treatment. The court bases the value of your claim largely on the amount of care that you get.
Accordingly, you want to make sure you get treatment. You also want to avoid any gaps in your treatment or delays that could become problematic. These could hurt the value of your case.
The main thing is to get checked out right away and get the appropriate care.
Casinos Don't Like To Lose
Nevada's premises liability rules apply to all kinds of businesses and property owners throughout the state. Even so, premises liability cases with casinos are largely different in one key way: Casinos really don't like to lose. They don't like to settle. Most cases with casinos will go to litigation. Casinos are often self-insured, and they don't want to set a precedent of settling.
Because they're largely self-insured, casinos are fighting for their own money. They don't want to earn reputations as businesses that will pay out settlements.
In many ways, this means victims face a war of attrition. Casinos will try to scare off victims who aren't sure they can win. After all, the burden is on you, as the plaintiff, to prove that the casino's negligence caused your injury. That's why it's so important to establish notice, preserve the evidence and pursue treatment. A lot of places will settle. The vast majority of lawsuits lead to settlements. But that's not the case with casinos. You need someone on your side who knows how to win, who can evaluate your case honestly and will tell you what your chances really are.
Disclaimer:
The answer is intended to be for informational purposes only. It should not be relied on as legal advice, nor construed as a form of attorney-client relationship.
Other answers about Premises Liability - Plaintiff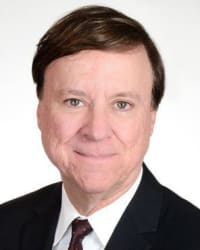 No injury is welcome, but an injury that is worthy of a lawsuit can be particularly startling and frustrating. Day-to-day life becomes different, in …Sponsored answer by George T. Bochanis
Yes, you can. However, there are a few things you should know about the process. As with most litigation, bringing this type of case, called a …Sponsored answer by Michael J. Rosnick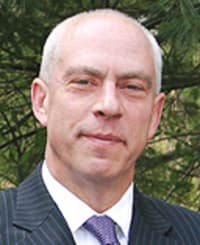 Negligence can come in many forms. You may think of negligence as incompetence or an unwillingness to perform one's duties. But by its raw …Sponsored answer by Marty Rutberg
Contact me
Required fields are marked with an asterisk (*).
To:

Lawrence Ruiz
Super Lawyers:

Potential Client Inquiry