Who is responsible for a slip/trip or fall accident on a sidewalk in New York?
Sponsored answer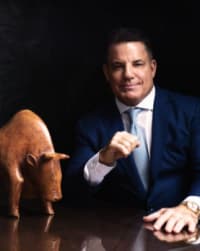 Contact me today
Answer
After a slip or fall accident, there are usually two parties you could hold responsible for a premise liability case. Generally speaking, New York City has shifted the responsibility for maintaining sidewalks to property owners. In some instances, however, the city may still be held responsible for your injuries. 
Depending on the nuances of your accident, you may have a personal injury and premises liability case that can bring claims against the city and the owner of the building where you fell. This can depend on many details to your situation, however. 
When the city is fully responsible 
Certain circumstances dictate that the property owner is solely held responsible, but in other cases, it is entirely the responsibility of the city. For the city to be accountable, your fall must have happened on a sidewalk that: 
Is on public property or in a public area
Is not maintained up to city standards
Is not currently under clearly marked construction for repairs
Adjoins a one, two or three family home occupied by the property owner for residential purposes 
Common sidewalk injuries occur from ice and snow or uneven sidewalk flags. Often, construction issues can make the area unsafe and result in falls. The city has a responsibility to maintain safe walking areas and to clearly mark a construction zone. There are, however, notice requirements for sidewalks that are managed by the city – you can only recover from the city of New York if there was a written notice of the dangerous potential of the sidewalk at least 14 days before the accident. 
When the city is solely responsible for a personal injury claim, there may be a limit placed on how much money you can recover for the case. An attorney can help you understand the compensation you may be owed according to your specific situation. 
When the building owner is fully responsible 
The property owner is on the hook for all costs if the sidewalk you tripped on is in front of anything other than property that is not a one, two or three family home. Any three-family home must also be an owner-occupied residence. In other words, owners of businesses and rental properties are responsible for maintaining the sidewalks that adjoin their properties. 
The city of New York used to be responsible for maintaining most sidewalks, but in 2003 the city successfully lobbied to have the law changed. Now, issues like icy sidewalks or calling in a broken sidewalk issue for maintenance lie solely with the property owner. 
Taking pictures and getting medical care is essential 
You have three years from the time of the accident to file your claim regarding the case. However, the sooner you act on the incident, the stronger your case will be. Our team can utilize experts to document the scene of the accident, recreate accidents and investigate the responsible party. 
It is crucial that injury victims complete the steps they are responsible for as well. After the slip or fall occurs, you must call the ambulance or seek medical attention right away. Documenting your injuries and getting a medical opinion is essential. If you are able, it can be helpful to take photos of the area or a video of the area and conditions. You could also ask someone with you to take the pictures if you are too injured. Do not worry if you are unable to capture the scene – we have designated teams to take pictures and investigate the conditions for you. 
As soon as possible, you should contact an attorney so they can hear your story and begin the investigation of the location. My firm can help you find who is responsible for your injury and work toward the compensation you deserve. We also offer incident help guides to help you make the most of your claim.
Disclaimer:
The answer is intended to be for informational purposes only. It should not be relied on as legal advice, nor construed as a form of attorney-client relationship.
Other answers about Premises Liability - Plaintiff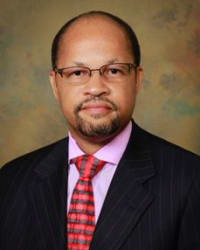 If you are the victim of a crime that happened on commercial property in Maryland or Washington, D. C., and if you or your family members sustained …Sponsored answer by Stan Brown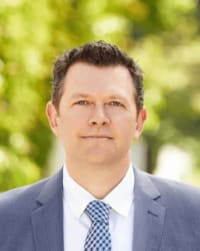 In order to file a lawsuit against your neighbor after a dog bite you must have sustained physical or psychological injuries. Second, you must be …Sponsored answer by Max Draitser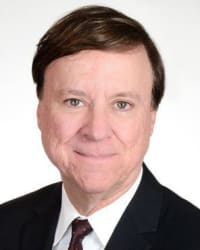 No injury is welcome, but an injury that is worthy of a lawsuit can be particularly startling and frustrating. Day-to-day life becomes different, in …Sponsored answer by George T. Bochanis
Contact me
Required fields are marked with an asterisk (*).
To:

Michael S. Lamonsoff
Super Lawyers:

Potential Client Inquiry