Why Should I Have A Lawyer For Probate In Arizona?
Sponsored answer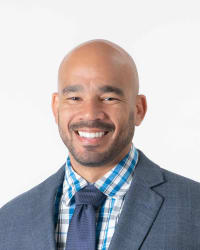 Contact me today
Answer
Most people who try to go through probate alone in Arizona stand to lose substantial sums of money when they have to turn to a lawyer when a problem arises, such as an heir challenging the estate over a minor or major detail.
When attorneys get involved in litigation, the process will take more time and cost more money. That's why having comprehensive legal advice is essential from the start. Experienced estate administration lawyers guide executors through probate, ensuring they perform their duties correctly.
A Few Things You Should Know About Probate
Probate is a court-supervised process where a person's will must be validated before their assets can transfer to heirs. The person who creates the will, known as the testator, also selects someone they trust – called the executor or personal representative – to oversee their estate. But this individual must be approved by the probate court after the testator's death.
Even when everything goes smoothly, you should understand that, in Arizona, the process is time-consuming and expensive. Probate typically costs at least $10,000, regardless of whether the estate is simple or complex. Probate also takes a significant amount of time to complete, usually at least one year for estates without complications and more than a year for complex estates.
The Executor's Role Is Key
If you lose a loved one, the responsibility for probating their estate may fall on your shoulders. If you were named in the testator's will, the court must still officially designate you as the executor. If no valid will exists, you may still be appointed as "administrator" to settle the estate.
With or without a valid will, probate is challenging. That's why it is crucial for an administrator or executor to seek the advice of a knowledgeable probate lawyer. My legal team and I have helped administrators and executors navigate this process for over a decade.
Responsibilities Of An Executor
As the executor, your goal is to complete the probate process as quickly and efficiently as possible so that heirs receive the maximum benefit. Most people appointed to this role have no experience in probating a will. Here are some of the crucial tasks executors are expected to perform:
Filing the decedent's will with the probate court
Receiving court approval to manage the estate
Posting a bond that protects beneficiaries if you make mistakes
Finding and valuing all of the decedent's assets
Managing, liquidating or preserving assets
Collecting any money owed to the estate
Closing personal bank accounts and opening estate bank accounts
Settling debts with creditors and other claimants
Paying current and delinquent taxes
Locating beneficiaries
Hiring an estate administration and probate lawyer and possibly other experts
After all debts are paid, distributing what remains according to the decedent's wishes
Without legal guidance, inexperienced executors and administrators can easily make mistakes due to hasty decisions made under duress. A single mistake can lead to costly delays that harm beneficiaries.
Disputes By Creditors And Beneficiaries Are Common
Even when the utmost care is put into preparing a decedent's estate plan, disputes often arise during probate. Challenges may come from disgruntled family members or creditors who take issue with how assets were valued or whether the will is valid. Here are three legal challenges that often occur:
The will isn't valid: Family members or others may charge that paperwork errors were made or that the decedent wasn't of sound mind when the will was created or revised. Or they may accuse others of having undue influence and pressuring the decedent to write the will in their favor.
The will is too vague: A court can void a will when ambiguous or contradictory language is included. This can lead to "partial intestacy," where assets are distributed based on state probate laws instead of according to the decedent's wishes.
The executor mismanaged the estate: Executors are considered "fiduciaries," meaning they must manage the decedent's assets according to what's best for beneficiaries, not for their own interests. Executors can be held personally responsible for any losses due to misconduct or negligence.
When conflicts arise, it is possible for your lawyer to negotiate a settlement. However, due to the extreme emotions involved in the death of a loved one, these disputes often end up going before a judge. My legal team and I have significant experience defending our clients' interests in resolving or litigating these disagreements. We have represented both beneficiaries and executors.
But many of these gut-wrenching situations can be avoided altogether with the help of an experienced lawyer from the beginning. In addition to protecting you from easily-avoidable mistakes, we have the knowledge to assist you in valuing, collecting, protecting and liquidating estate assets. We also know when it's advisable to bring in other experts to help with the process.
Disclaimer:
The answer is intended to be for informational purposes only. It should not be relied on as legal advice, nor construed as a form of attorney-client relationship.
Other answers about Probate & Estate Administration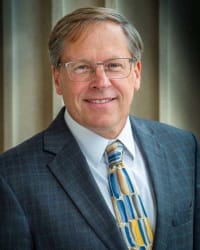 After someone dies, that person's belongings, or "estate," go through probate. This is the process that deals with the gathering, …Sponsored answer by Andrew J. Bellwoar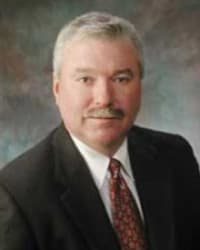 You must satisfy two requirements to contest a will in Virginia.  You must have an interest or a potential interest in the estate (this gives you …Sponsored answer by Lenden A. Eakin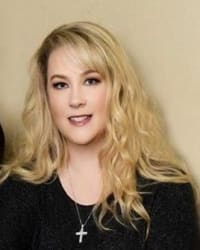 First and foremost, you should feel comfortable with the attorney you hire in Nevada. They should be forthcoming with answers; whether the questions …Sponsored answer by Brandi K. Cassady
Contact me
Required fields are marked with an asterisk (*).
To:

Andre L. Pennington
Super Lawyers:

Potential Client Inquiry