What Can Go Wrong During California's Probate Process?
Sponsored answer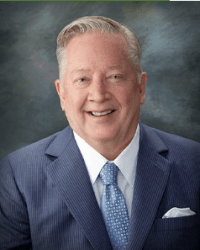 Contact me today
Answer
Everything! While that might sound like an exaggeration, a multitude of issues can arise during probate unless California's requirements are met and all documents are correctly prepared when filed with the court. The key to an efficient probate process is being as thorough as possible so judges aren't left with questions about your estate.
What Is Probate?
Probate is a complicated legal process that reviews the assets of a deceased person and determines who will inherit their property. When a person dies, their assets are collected, outstanding debts are paid, and the remainder is distributed to heirs.
The probate process typically focuses on a will's existence, validation and authenticity, ensuring that all requirements are met and that the decedent's (testator's) wishes are followed. However, probate can also occur when no will is present.
In California, probate is generally required if an estate is worth more than $184,500. Assets included in a trust or those that pass directly to named beneficiaries, including bank accounts, life insurance policies and retirement plans, do not count toward that threshold. Likewise, property jointly owned with a spouse or others under "right of survivorship" arrangements is also typically exempt.
Choosing The "Right" Executor Is Crucial
One of your most important decisions is selecting someone you trust to administer the estate. While there is some leeway for choosing an executor, the court must approve them before the probate process begins. Here are some general qualities to look for.
Executors should be trustworthy, possess strong financial acumen, be ethical and fair-minded and have solid interpersonal skills and an even temperament. Estate administrators must have the ability to handle money wisely. If they can't balance their own checkbook or have a low credit score, it's best to look elsewhere.
Executors are fiduciaries, meaning they must put the needs of the estate ahead of their own best interests as well as the wants or needs of individual heirs or beneficiaries. California requires the person selected to purchase an executor bond, also known as a fiduciary bond or probate bond, to ensure that they fulfill their duties.
Administrative Duties For Executors
Once the testator dies and the Superior Court verifies the executor's appointment in the will, the court issues letters testamentary, giving the executor the right to administer the estate. The responsibilities include:
Locating and gathering all assets
Locating all beneficiaries and notifying them that the probate process has begun
Determining the value of the decedent's property
Verifying and collecting all monies due and paying all debts owed
When necessary, opening bank accounts for the estate
Notifying those who had business dealings with the deceased and terminating contracts and leases
Overseeing the distribution of estate assets to heirs and beneficiaries
Other duties may also be required. But executors can hire experts to help administer the estate, including lawyers, accountants, property managers and insurance professionals.
What Can Go Wrong Or Delay Probate?
An efficient probate process depends on several factors. Was the will properly prepared? Was it signed correctly in front of witnesses? Have all the beneficiaries been identified? If the criteria aren't met, the court will not admit the will to probate. Besides those fundamental questions are other factors that can affect the length of the process, including:
Having multiple beneficiaries, with some living a great distance away
Estates with assets located in several states or other countries
Estates with unusual assets, such as rare collectible items, mineral rights or patents
Mistakes by executors
Will contests or disagreements between beneficiaries
Additionally, high-asset estates worth over $12.92 million may take several more months to probate if a federal estate tax return must be filed.
What Can Cause Will Contests?
The best scenario is having a clearly written will that meets the state's probate requirements that goes quickly and smoothly through the process, with the executor and beneficiaries on the same page. Unfortunately, that rarely happens. Reasons for will contests include:
Executors not following the terms
Undue influence on the testator
Unexpected or unusual last-minute changes
An unstable or incapacitated testator
Will contests can arise when one beneficiary believes their share of the estate is unfair. For example, child one is given the bulk of the estate because they are more responsible and contributed more than their sibling to a family-run business. Child two, who has substance abuse issues and difficulty managing money, didn't contribute to the company and thereby received a smaller share.
In a situation like this, a will contest may be avoided through negotiations done beforehand or by writing an "ironclad" document that clearly outlines the testator's wishes. It may even include a penalty clause stating that beneficiaries forfeit their inheritance if they contest the will and lose.
In many cases, disputes can be avoided when good open communication exists between the executor and beneficiaries. It's essential for executors to keep everyone in the loop from the beginning and respond promptly to questions from beneficiaries.
The Role Of An Estate Administration Attorney
In some cases, attorneys representing executors may have also represented the testator during their lifetime. This firsthand knowledge of the testator's wishes and estate can be invaluable for an efficient probate process. But that's not always the case. Sometimes, executors who are unsure of their duties only turn to a lawyer to help resolve issues that arise after the process has begun.
Working with an experienced attorney from the start is advisable to ensure the will is valid, identify potential red flags and avoid or address conflicts that could jeopardize the process or lead to lengthy delays. Lawyers with extensive knowledge of California's probate process can help executors and grieving families save time, money and stress over their loved one's passing.
Disclaimer:
The answer is intended to be for informational purposes only. It should not be relied on as legal advice, nor construed as a form of attorney-client relationship.
Other answers about Probate & Estate Administration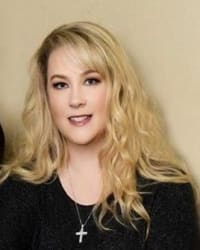 First and foremost, you should feel comfortable with the attorney you hire in Nevada. They should be forthcoming with answers; whether the questions …Sponsored answer by Brandi K. Cassady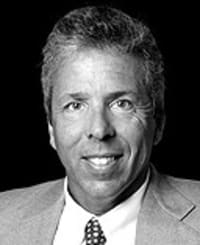 The simple answer to this question is yes.Personal representatives or executors have a fiduciary duty to act in the best interests of the estate. …Sponsored answer by John Farina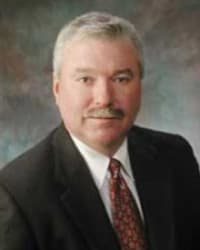 You must satisfy two requirements to contest a will in Virginia.  You must have an interest or a potential interest in the estate (this gives you …Sponsored answer by Lenden A. Eakin
Contact me
Required fields are marked with an asterisk (*).
To:

Darrell G. Brooke
Super Lawyers:

Potential Client Inquiry