How Much Does It Cost To Probate A Will In New York?
Sponsored answer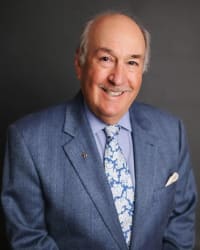 Contact me today
Answer
It's an easy question but a complicated answer. Estate administration and probate lawyers typically charge clients in one of three ways:
Percentage: This is based on the value of the estate, usually between 3% and 6%.
Hourly: Probate attorneys typically charge between $350 and $600 per hour.
Flat fee: This is based on the work needed, not the estate's value.
Those who choose a flat fee can pay a few hundred dollars to several thousand. We'll examine each method in greater detail later on. But first, let's look at some fundamental elements of probate.
Probating A Will In New York
Probate is a court-supervised process administering a deceased person's estate. It involves proving that a will is valid, paying off debts and distributing assets to beneficiaries. Several steps are involved, including:
The estate's executor or personal representative submits a death certificate to the Surrogate's Court in the decedent's home county.
The court validates the will and issues "letters testamentary," allowing the process to begin.
A probate judge appoints a person to administer the estate - either the executor named in the will or someone else.
The executor alerts creditors and beneficiaries and values all assets.
All valid debts are paid off, including funeral expenses and taxes.
The executor distributes the remainder to people and other parties included in the will.
Lastly, the personal representative files a final accounting with the court, bringing the process to a close. Each case is different, but probate can last a few months to several years.
What Assets Are Involved In Probate?
When someone dies, their assets typically transfer through a will, beneficiary designations or joint ownership agreements, including transfer-on-death (TOD) designations. Property included in your will and assets only in your name must go through probate. Examples include:
Investments, bank accounts, stock or retirement plans in your name only
Car, boats or other possessions owned only by you
Real property held in your name only
Many assets pass directly to beneficiaries outside of probate. These include:
Life insurance policies with named beneficiaries
Bank accounts and investments with TOD designations
Pensions, IRAs, 401(k)s and other retirement accounts with TOD designations
Real estate owned in joint tenancy
Property held in a trust
It's essential to understand that any of these assets without a valid beneficiary or TOD designation must go through probate.
Choosing The Best Way To Probate A Will
Let's reexamine the three ways that lawyers charge for probating a will. Understand that an attorney's experience in estate administration greatly matters in managing fees. Based on my five decades of helping clients navigate probate, below are key considerations for each method.
Fee Based On A Percentage Of The Estate
This is usually not an equitable way because a high-value estate may be simple to probate, and the size may have nothing to do with complications. It's not fair to charge a lot for a large estate that's simple, and it's not fair to charge less for a small estate that's complicated. Charging by percentage is the least accurate way to reflect the actual work needed.
Hourly Fee
Billing by the hour also isn't a good idea because it places barriers between the attorney and the client. It also tends to make liars out of lawyers. Clients are less likely to pick up the phone to ask a routine question if they think they'll get billed for the time. Hourly billing makes liars out of attorneys because it rewards a lawyer for doing research to find answers they should already know. Experienced attorneys don't have to spend time researching and then charging the client for that time. Furthermore, it can take an inexperienced lawyer twice as long to do the same work, thereby charging twice as much as the experienced attorney.
Flat Fee
This is the fairest option. Under a flat fee or value-added basis, experienced lawyers can assess an estate from the beginning and set a fixed rate for the entire probate process. The cost is not based on the size of the estate or the number of client-attorney meetings needed. The fee is based on the work that needs to be done. In my 50 years of helping clients, the vast majority of probate cases I've done include a flat fee. This method has proven to be most favorable to clients. At my firm, I have the experience, temperament and dedicated staff to do the job correctly and efficiently. This is a big reason why many people have turned to my firm and me throughout the years.
Disclaimer:
The answer is intended to be for informational purposes only. It should not be relied on as legal advice, nor construed as a form of attorney-client relationship.
Other answers about Probate & Estate Administration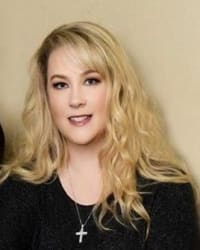 You should choose a probate attorney who is willing to speak with you on the phone, or in person, at your request, and one who makes you feel …Sponsored answer by Brandi K. Cassady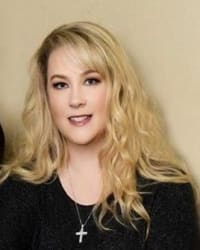 The first question should be how much experience the attorney has in handling probate cases like yours.  The next question should be how the …Sponsored answer by Brandi K. Cassady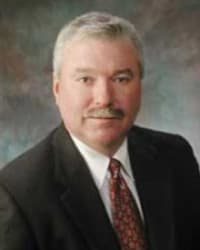 You must satisfy two requirements to contest a will in Virginia.  You must have an interest or a potential interest in the estate (this gives you …Sponsored answer by Lenden A. Eakin
Contact me
Required fields are marked with an asterisk (*).
To:

Richard A. Kroll
Super Lawyers:

Potential Client Inquiry