How can I avoid probate in Pennsylvania?
Sponsored answer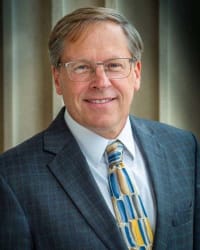 Contact me today
Answer
After someone dies, that person's belongings, or "estate," go through probate. This is the process that deals with the gathering, identification and distribution of the estate. Probate can also be slow and expensive, so people often want to know how they can avoid it.
The simple answer is that probate only applies to certain eligible assets. If there are no eligible assets in the estate, it bypasses probate. Accordingly, people who want to cut down on the delays and expenses related to probate often look for ways to convert assets that are eligible for probate into assets that probate won't touch.
Five ways to keep assets out of probate
A good estate plan can speed up the distribution of your assets to the people you want to inherit them, and it can cut down on the amount lost to probate. A simple probate will involve court fees and administration fees, and it can eat away roughly 5% of the value of a modest estate. A more complicated probate might involve challenges to the will and legal actions against the executor. Such a probate will reduce even more of the estate.
It's important to consider this context when you look at the upfront costs of avoiding probate. Yes, they exist, but they're costs to you, rather than to your family. Plus, these strategies can save money in the long run:
The items you place in a living trust can bypass probate. A living trust can hold nearly any asset you wish, including your home, bank accounts, car and artwork. If you create a living trust, you will name yourself the trustee and appoint a successor trustee to distribute or care for the trust's assets after you pass. This is one common way to bypass probate.
Items owned jointly are also not eligible for probate. Instead, when one of the owners dies, the assets immediately transfer to the other owner or owners. Accordingly, one way to ensure that items such as a house can bypass probate is to get a new shared deed with your heir.
Assets with designated beneficiaries pass directly to the beneficiaries and bypass probate. Appointing beneficiaries to assets such as retirement accounts and stock portfolios may keep them out of probate.
You might make gifts of certain assets. The gifts you give away while you're alive are no longer part of your estate when you pass. Therefore, they avoid probate.
You can shrink your estate. Smaller estates do not need to go through probate. In Pennsylvania, the courts shortcut probate for any estate worth $50,000 or under. Again, this amount only counts eligible assets, so if you use other strategies to render most of your estate ineligible for probate, you might direct the transfer of your remaining assets with your will.
By using one or more of these strategies, you can reduce the amount of time your family spends in probate. You can cut down on their expenses and worry, and you can keep the transfer of your estate out of the public eye.
There's more to estate planning than probate
A good estate plan will minimize the disruption the probate process causes your family. However, it can also do a lot more. A strong estate plan can lay a stable foundation to hold whatever the future may bring, not only for your family, but for you, as well.
You can draft a power of attorney to make sure someone you trust has the power to care for your finances if you cannot. Similarly, you can lay out your preferences for your health care in an advance health care directive. You can also appoint a medical decision maker so that someone you trust will honor your wishes and make your health care decisions if you cannot.
Depending on your circumstances, you might want your estate plan to do even more. If you own a business, your estate planning might involve a succession planning. If you have an eye toward your legacy, you might consider charitable donations or the creation of a legacy trust.
What is the right plan for you?
In the end, your estate plan should match your goals. There are many ways to build stability into your future, and there are many ways to reduce the impact probate has on your family. Some ways will suit you better than others. An experienced attorney can help you identify and understand your options so that you can choose the one that best suits you.
Disclaimer:
The answer is intended to be for informational purposes only. It should not be relied on as legal advice, nor construed as a form of attorney-client relationship.
Other answers about Probate & Estate Administration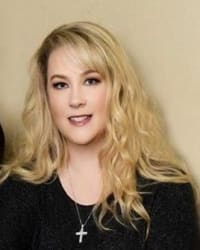 In some cases, you will need an attorney in Nevada. Cases involving real property (such as houses, condominiums, townhomes, commercial property and …Sponsored answer by Brandi K. Cassady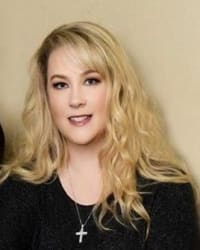 You should choose a probate attorney who is willing to speak with you on the phone, or in person, at your request, and one who makes you feel …Sponsored answer by Brandi K. Cassady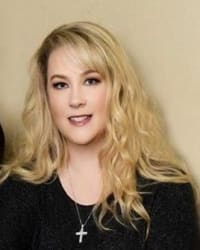 The first question should be how much experience the attorney has in handling probate cases like yours.  The next question should be how the …Sponsored answer by Brandi K. Cassady