How Do I Contest A Will In Virginia?
Sponsored answer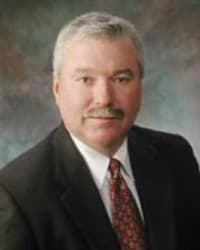 Contact me today
Answer
You must satisfy two requirements to contest a will in Virginia.  You must have an interest or a potential interest in the estate (this gives you "standing") and a legal basis for your challenge.
If you have both an interest and reasonable legal grounds, you need to file a complaint within the applicable time limit or you can appeal the Probate Order of the Circuit Court Clerk.
Who Has An Interest In An Estate?
You have a legal interest in an estate if you are named in the will or named in a prior will.  You also have an interest if you were not named in the will but would have inherited a portion of the estate if it were distributed to heirs according to the laws of intestacy.  Surviving spouses may "elect against the will" and have additional rights, beyond those of an heir.
What Grounds Does Virginia Recognize For A Will Contest?
There are a variety of reasons you might challenge a will, but they generally reflect one of three ideas:  That the will was not properly created, that it does not accurately reflect the wishes of the deceased because of "undue influence" or that the testator lacked mental capacity to make a will.
Many people challenge wills by identifying the faults in their construction.  You can find many examples of the ways a will can fail to follow the rules.  Some of these include wills that are:
Partially handwritten
Unsigned
Not witnessed
Not notarized
Not dated
While it may be simplest to challenge a will on these technical issues, many people think of will contests in other terms.  They tend to think about the cases that involve fraud or manipulation, and some of these challenges to the will's intent may involve:
Breaches of fiduciary duty, perhaps involving the self-interest of someone with power of attorney or of a caretaker
Threats of violence, or coercion that could lead to a finding of duress and undue influence
The mental incapacity of the will's creator due to mental illness or substance abuse
Fraud or misrepresentation constituting undue influence
Forgery of signatures
Surviving Spouse
After the death of a husband or wife, the survivor has a right to elect a "marital share" of the deceased spouses' "augmented estate," if the will provides too little.  Spouses can also elect to file a Homestead Allowance, Family Allowance or Exempt Property Allowance.  These elections all have deadlines that begin with the date of death.  While not a direct will challenge, they allow a spouse to take assets regardless of what their spouses' will says.
Evidence Needed
Several types of evidence are often seen in will contests.  They include:
Eye-witness testimony
Medical Records
Emails and other correspondence
Earlier wills
Video or audio recordings, and
Expert opinion testimony
Proving The Case
If you have an interest that gives you standing and have or know about sufficient evidence for grounds to challenge a will, the next step is to hire an attorney with will contest experience.  He or she will prepare the necessary documents, file with the court, serve all of the necessary parties, gather and present the admissible evidence, deal with any opposition and ask the court to rule.  Many cases settle by agreement sometime during this process.
Deadlines
If you miss a filing deadline, your case is over.  Deadlines are as short as six months from the date a will goes to probate.  So, if you believe that you have a valid case, seek help right away.
Disclaimer:
The answer is intended to be for informational purposes only. It should not be relied on as legal advice, nor construed as a form of attorney-client relationship.
Other answers about Probate & Estate Administration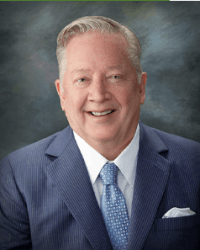 Everything! While that might sound like an exaggeration, a multitude of issues can arise during probate unless California's requirements are met …Sponsored answer by Darrell G. Brooke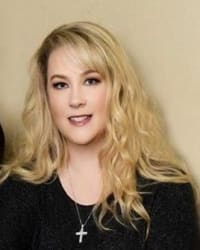 First and foremost, you should feel comfortable with the attorney you hire in Nevada. They should be forthcoming with answers; whether the questions …Sponsored answer by Brandi K. Cassady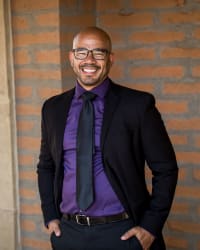 Most people who try to go through probate alone in Arizona stand to lose substantial sums of money when they have to turn to a lawyer when a problem …Sponsored answer by Andre L. Pennington
Contact me
Required fields are marked with an asterisk (*).
To:

Lenden A. Eakin
Super Lawyers:

Potential Client Inquiry