What is the collectability of common charges in Connecticut?
Sponsored answer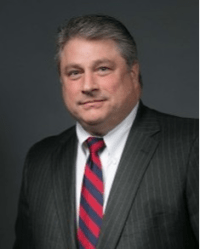 Contact me today
Answer
What is the collectability of common charges in Connecticut?
 Among the most important duties of an HOA board is the collection of monthly common charges.  Having established annual budgetary needs, boards charge unit owners their share of the expenses, usually over a twelve-month period.  Though supported by a strong statutory framework, collection of unpaid common charges places enormous stress on an Association boards as they struggle to meet their financial obligations.  During significant economic downturns, the percentage of defaults climbs.  If the revenues are not recovered, operating costs will not be paid.  Owners often mistakenly believe they can delay payments to the Association which they perceive can subsidize the shortfall.
Aside from the inability to pay, one reason for non-payment may involve a dispute by a unit owner leveraging their common charge payments in protest over what they perceive to be the absence and/or insufficiency of services.  In Connecticut, the obligation to pay one's common charges is absolute. Connecticut and other states recognize very few defenses to non-payment of common charges.  Non-payment protest very often results in a judgment of foreclosure and the loss of the unit owner's home.
A simple explanation, but with a caveat
Before a potential purchaser of a condominium unit closes, they will have been provided a "resale package".  A resale package contains a number of documents and disclosures about the financial condition of the condominium community, insurance coverage and other disclosures which might impact their decision to buy.  Also included in the resale package is a copy of the Declaration, Bylaws and Rules and Regulations. 
The Declaration is a recorded document which establishes the community.  It contains a multitude of provisions defining the unit owner's rights and responsibilities as well as the Association's.  The Bylaws provide for the governance of the Association.  Bylaws provide for the establishment and constitution of the board of Directors as well the notice and procedural requirements of Board and unit owners meetings.  Rules and Regulations involve those rules generally regulating unit owner and guest conduct while on the common areas of the community. 
Common fees may not only be raised by ratification of the annual budget.  Sometimes, Associations are forced to raise funds above and beyond the normal operating budget.  Those funds can be used for capital improvement projects around the community or other special expenses.  Other charges may be assessed against individual unit owners depending upon the circumstances.  For example, if a unit owner requests the Association to replace his or her window which is usually a unit owner expense, the Association can arrange to have the work done, pay the contractor and then charge back the costs incurred to that unit owner.  If an owner causes damage to his or her unit or the common areas willfully or in violation of the governing documents, he or she may be assessed any uninsured costs of repair.
Another source of confusion
One point the declaration will touch on is the boundaries of the unit. The key distinction is what is defined as a "unit" and what is defined as a "common element".  Simply put, a unit is that portion of the common interest community that belongs solely to the unit owner.   The common elements are areas that are collectively owned by all the unit owners in their undivided interest.  If there is a community with 100 units, each unit owner would own a 1/100th undivided interest in the common areas. The unit boundaries may vary from community to community, but the distinction is clear and critical when determining the repair and maintenance responsibilities of the respective parties.    There may be areas labeled "limited common elements" which although technically common areas owned by all are reserved for the unit owner to which the limited common elements is assigned (ex: decks attached to units, parking spaces, door stoops, etc.)
If it's in the unit it's inside the box | If it's outside of the unit it's a common element.
If you imagine a common interest community as a collection of boxes, think of everything inside the box as the unit and everything outside the box as common elements.  Rights and responsibilities are very often defined by the boundaries established by the Declaration.  For those owners who blindly buy into a common interest community the news of these distinctions can be very daunting. 
How a legal professional can help
Board members of a homeowner association have a lot of responsibility but that doesn't mean that they have to know everything. In fact, even if a board member decides to educate themselves on recent statutes and legislation affecting homeowner associations, they wouldn't necessarily be getting the full picture. A declaration can be a source of information on which a Board member may rely as long as the declaration has incorporated all of the statutory changes passed since it was recorded.  Relying on old governing documents leads to so many problems when boards fail to take changes in the law into account when making or enforcing Association policy. The Common Interest Ownership Act (CIOA) was passed in 1984.  Since then CIOA has undergone substantial changes which have dramatically impacted the manner in which HOAs may be governed. Without understanding the changes in the law in context with the Association's documents expensive mistakes are made by well-intentioned boards.  Bringing in a legal professional who is familiar with common interest community law can assist in the interpretation, navigation and implementation of the association's governing documents.
Disclaimer:
The answer is intended to be for informational purposes only. It should not be relied on as legal advice, nor construed as a form of attorney-client relationship.
Other answers about Real Estate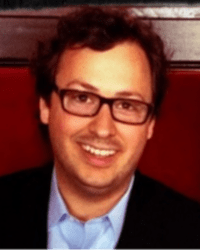 Disputes over real estate transactions are quite common. As the current real estate market continues to have more demand than supply, and prices are …Sponsored answer by Bradley Jeckering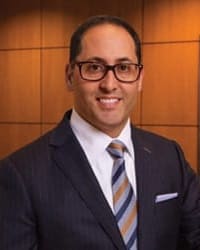 Large-scale real estate projects can often result in disputes between the developer and contractor. For developers who are facing a construction …Sponsored answer by Daniel J. Kessler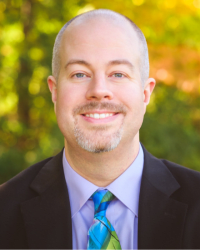 When a homeowner misses paying their association dues, a ripple effect of financial damages often follows. For many associations, the neighboring …Sponsored answer by Adam Randall
Contact me
Required fields are marked with an asterisk (*).
To:

Ronald Barba
Super Lawyers:

Potential Client Inquiry