If my real estate deal falls through in Ohio, should I sue?
Sponsored answer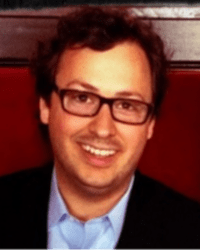 Contact me today
Answer
Disputes over real estate transactions are quite common. As the current real estate market continues to have more demand than supply, and prices are fluctuating so significantly, the frequency of real estate disputes is almost certain to increase.
As a real estate attorney handling disputes and litigation, I get frequent calls from people who have had their real estate deals go wrong and they want to know whether they should bring a lawsuit.
I have seen questions that include:
What if I bought a house with defects that I didn't know were there?
What if my realtor made some mistakes with the contract and I lost the house?
What if I got sold a lemon of a house?
What if the realtor changed some of the terms of the contract without telling me?
In real estate agreements, problems can arise for the buyer, the seller, the realtor, the banking or lending institution or the title agent.
For anyone involved in a real estate transaction gone awry, it is important to know your rights and whether you should bring a lawsuit.
No Simple Answer
There is no simple answer to this question. A lot of it depends on your specific circumstances. However, we can look at some common situations to give you an idea of where you stand.
The Importance Of Having A Written Contract
In real estate law, everything revolves around the contract. Without a valid contract, an agreement does not exist in real estate law.
The Contract Must Be In Writing
Further, while many other areas of law will allow for a nonwritten contract to be valid and enforceable, real estate law requires that any contract be in writing. If it is not in writing, you do not have a valid real estate contract.
This means that, if you had expectations, either as a buyer or a seller, you cannot enforce those expectations, even if you and the other party agreed on them. Unless the agreement is in writing, as a legal matter, it doesn't exist.
The Contract Must Be Signed
In addition to being in writing, a real contract needs to be signed in order to be valid. This means that the initial contract needs to be signed, and any addendums need to be signed by all parties after the addendum was added. In other words, no one can add clauses to a contract after it has been signed, and any clauses added after the signatures were added will be null and void.
Did You Read The Fine Print?
Assuming you are working with a valid contract, did you read the fine print? Every clause in a real estate contract matters. This happens sometimes when a seller agrees to sell a house but then backs out for some reason. The buyer can be upset, but in many cases, the seller includes the right to back out of the deal as part of the initial contract, so there's nothing the buyer can do.
If you signed a real estate purchase or sale agreement, you agreed to the terms in the contract. Therefore, if there are terms in the contract, you are bound by your agreement.
However, if there is a problem with the contract – like perhaps the realtor or the other party added something to the contract after it was signed, or there are some other problems with it – it is sometimes possible to nullify a contract.
Did You Have An Agreement On The Terms?
Many otherwise valid contracts can be nullified if your terms and the terms from the other party didn't match. An example of this is when both the buyer and the seller attach addendums, but the two addendums are mutually exclusive. With different clauses in the contract, there is no meeting of the minds, and thus, no contract.
Did The Seller Have The Authority To Sell?
Perhaps there were title or ownership issues, or maybe there was a lien on the property preventing the sale. If there is any legal hindrance to the seller's authority to sell the property, it can nullify the deal. Other instances include estate selling the real estate, or two siblings trying to sell their parents' home before their parents are ready to leave.
In Conclusion
There are numerous problems that can complicate any real estate transaction. Make sure you have a contract, signed and in writing, and that you have read all the fine print. Make sure there are no contradictory clauses between the buyer and seller, and make sure the seller has authority to sell.
These are the first places to look when seeking out the genesis of a real estate problem. With the complications and nuances involved with real estate transactions, the best thing to do is work with an experienced real estate lawyer who can protect your interests throughout the process.
Disclaimer:
The answer is intended to be for informational purposes only. It should not be relied on as legal advice, nor construed as a form of attorney-client relationship.
Other answers about Real Estate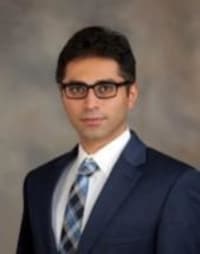 Purchasing a home may be one of the biggest investments of your life, if not the biggest. It can be devastating when you purchase a home and discover …Sponsored answer by Faisal Moghul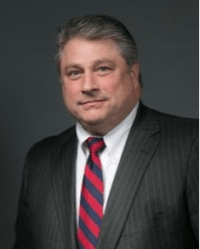 What is the collectability of common charges in Connecticut? Among the most important duties of an HOA board is the collection of monthly common …Sponsored answer by Ronald Barba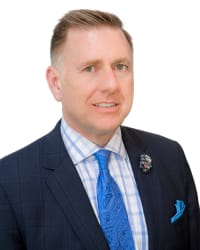 Many people live in shared communities. The benefits of such community living result in a shared responsibility for costs, resulting in common …Sponsored answer by Steven E. Waldinger
Contact me
Required fields are marked with an asterisk (*).
To:

Bradley Jeckering
Super Lawyers:

Potential Client Inquiry