When do I need to take a legal issue to my local zoning board in Pennsylvania?
Sponsored answer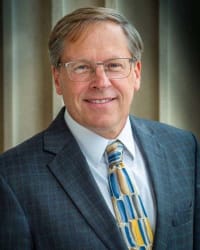 Contact me today
Answer
There are plenty of reasons you might argue your case to a zoning board somewhere in the commonwealth, but they tend to boil down to two general categories: You want a zoning variance so that you can use your land in a way the zoning ordinances don't currently permit. Or you want to challenge another party's land development proposal.
In either case, you want to be sure you understand the zoning ordinances, and it helps to understand why those ordinances were created.
Zoning variances
Cities and towns zone their land to balance their interests in different types of land use. Zoning ordinances allow municipal governments to regulate land use and development in ways they hope will promote solid infrastructure, healthy growth and healthy communities. When zoning works, it maintains or increases the value of municipal land.
Accordingly, if you're looking for a zoning variance, you are effectively asking an agency of the local government to admit your vision for the land will better promote the municipality's overall interests than the current zoning restrictions. There are two main types of zoning variances:
Use variances allow you to use the land as though it existed in a different zone. For example, a use variance might allow a business owner to open a business in a residential area, or it might allow a builder to create housing in a commercial district.
Area variances allow you to develop or use your land in ways that would normally run afoul of the physical requirements for land use. For example, an area variance might allow a homeowner to build an extension to a home on an oddly shaped lot.
Area variances tend to be more common. Use variances are comparatively rare. If you hope to request either, you want to understand what the zoning board expects to hear. Municipalities have reasons behind their zoning ordinances, and it can help to understand and acknowledge those reasons.
Land development challenges
The second big reason you might find yourself before the zoning board is because of a land development challenge. Perhaps you hope to challenge a land development proposal that you oppose. Perhaps you find yourself on the other side of the challenge, defending your project from community opposition.
Land development projects typically move through a series of phases, and the process often allows for community members to voice their concerns. Zoning officials will listen to these community members, as well as the developers, before they decide whether to let the project advance to the next stage. Both sides may have good reason to work with an experienced zoning attorney prior to such a hearing, including:
Delays can cost developers a lot of money. It may be possible to convince the zoning board to change its mind later, but developers may still find themselves forced to rethink their schedules and finances.
An attorney can help community members address their concerns in the way that best connects to the zoning board's concerns.
An attorney can help community members monitor a developer's progress, making sure it continues to conform to the local zoning ordinances.
An attorney with an established reputation might help board and community members understand how the development fits in with the surroundings.
The hearings for these larger developments commonly involve a good deal of miscommunication and misunderstanding. A good attorney can help community members or developers cut through the misrepresentation and get to the facts.
Understand how the other side thinks
Whatever takes you before a zoning board, it is important to think about the board members' interests. They want to promote the health of their municipality. The questions you put before them are often complex and rooted in an interest in the health of your town or city. Accordingly, zoning boards want to make their decisions based on good information. It can help for you to work with an attorney who understands these nuances and complexities, especially if that attorney is someone the board members know and trust.
Disclaimer:
The answer is intended to be for informational purposes only. It should not be relied on as legal advice, nor construed as a form of attorney-client relationship.
Other answers about Real Estate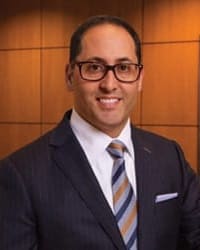 Large-scale real estate projects can often result in disputes between the developer and contractor. For developers who are facing a construction …Sponsored answer by Daniel J. Kessler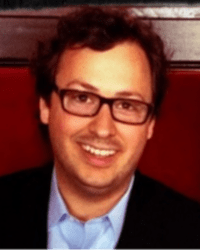 Disputes over real estate transactions are quite common. As the current real estate market continues to have more demand than supply, and prices are …Sponsored answer by Bradley Jeckering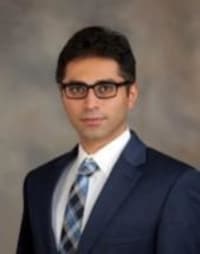 Purchasing a home may be one of the biggest investments of your life, if not the biggest. It can be devastating when you purchase a home and discover …Sponsored answer by Faisal Moghul