What Can I Do If A Seller Lies Or Conceals A Property Defect In Virginia?
Sponsored answer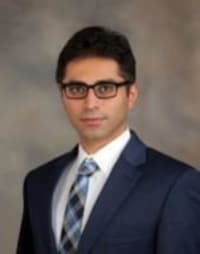 Contact me today
Answer
Purchasing a home may be one of the biggest investments of your life, if not the biggest. It can be devastating when you purchase a home and discover that:
The foundation of the home is sinking
The house has extensive termite damage
There are large cracks or holes in the walls that were covered up by paint or wall décor
There is undisclosed water damage that leads to mold
There are other structural defects that were intentionally hidden at the point of sale
Holding a home seller accountable for misrepresentation can be a daunting and complex pursuit. This is why reaching out to a legal professional who has experience representing both buyers and sellers can be a wise move. They will likely be more privy to different angles to approach a case from and what moves the opposition may take.
For a more detailed analysis, please read Mr. Moghul's latest publication with the American Law Institute's The Practical Lawyer, titled "Caveat Emptor vs Seller Disclosure in Residential Real Property Conveyances," (co-author, April 2021 Edition).
CAVEAT EMPTOR
Unlike many other states, Virginia is a caveat emptor (buyer beware) jurisdiction. Sellers of real estate in Virginia are not necessarily required to fully disclose all property defects when you buy the property, especially when the sale is AS IS. Typically, it is the buyer who must exercise the required due diligence before purchasing the property. The Virginia Supreme Court has defined due diligence as "such a measure of prudence, activity, or assiduity, as is properly to be expected from, and ordinarily exercised by, a reasonable and prudent man under the particular circumstances; not measured by any absolute standard, but depending on the relative facts of the special case." see STB Marketing, 240 Va. at 144, 393 S.E.2d at 397 (quoting Black's Law Dictionary 411 (rev. 5th ed.1979)).
In other words, the buyer must conduct his own inspection – that is, hire a home inspector or a structural engineer, for example – to investigate any and all aspects of the property before consummating the purchase. However, the exact contours of the scope of due diligence required by buyers in Virginia are case specific.
However, the seller cannot deliberately conceal any defects, refuse or fail to disclose known latent (hidden) defects, or divert the purchaser away from the defect(s) with the condition of the premises. For example, in Armentrout v. French, 220 Va. 458, 258 S.E.2d 519 (1979), the purchaser of the property inquired about the condition of a septic system, which the seller reported as being "fine." In reality, the system was defective and emitted a strong odor in the house, which the sellers concealed through various means. The Virginia Supreme Court held that the purchaser of the property was relieved of their duty to inspect further.
Accordingly, if the seller violates these prohibitions, then the buyer may have viable causes of action for breach of contract, rescission, and/or fraud in the inducement. Furthermore, punitive damages stemming from fraudulent activity are permitted upon a showing of willful, wanton and reckless material misrepresentations or omissions of material facts.
The Virginia Residential Property Disclosure Act, (Va. Code § 55.1-700 et seq)
When you buy a property in Virginia, the seller must provide certain disclosures under the Virginia Residential Property Disclosure Act. Finding an attorney who is well-versed in that can be critical.
The disclosure effectively notifies the buyer that the seller does not make any representations about certain conditions related to the property, including but not limited to adjacent areas, stormwater and wastewater facilities, and easements – meaning they don't have to necessarily disclose any information about such defects and it is the buyer's duty to exercise the required due diligence. Once you sign this statement and complete the sale, the seller is protected from most defects you discover that you may have not properly investigated before buying the home.
A more detailed discussion of the VRPDA is available here. Disclosures can be accessed via the Department of Professional and Occupational Regulation (DPOR) website.
Exercising Due Diligence As A Buyer – The Reasonable And Prudent Man Standard Under Virginia Law
Caveat emptor – buyer beware. Since Virginia is a caveat emptor state, it is mostly up to buyers to inspect the home and negotiate any necessary repairs to be made to the property before purchasing it from the seller. As you sign a purchase contract, there is a home inspection contingency period during which the buyer must take certain steps to investigate the condition of the property. To fully protect your purchase, you can benefit from:
Hiring an independent home inspector to look at the property
Negotiating an inspection contingency into your contract, which will allow you to void the contract if the results of the home inspection contingency are unsatisfactory and the seller refuses to repair or fix them
Asking questions about the property to identify existing structural defects before you buy
Negotiating terms in the contract that require the seller to fix specific defects before the purchase is completed
The more due diligence you show as a buyer, by doing your own research and protecting your rights before you sign a contract, the more protection you may have if a serious structural defect is discovered after your purchase. It can be difficult to exercise full due diligence in a real estate sale on your own, which is why a real estate lawyer may be invaluable when you are purchasing a home.
When Are You Entitled To Compensation From The Seller Of Real Estate In Virginia?
If you purchase a home in Fairfax County, Loudoun County, Arlington County, Alexandria City, Prince William County, Orange County, Spotsylvania County or any other county in Virginia and find that the seller misrepresented or fraudulently concealed latent property defects, you may be able to seek damages resulting from their fraudulent behavior. You are generally entitled to compensation when:
The seller covered up or concealed property damage
The seller lied about property defects when asked in order to divert you from discovering the defect(s)
The seller never provided a Virginia Residential Property Disclosure Statement
It is important to note that if the seller was not aware of a property defect, they are generally not liable when you discover that defect after you make a purchase. This is another reason why it is so important for you to perform your own independent inspection prior to purchasing the property.
If a seller has acted unlawfully in any of the ways listed above, you may have the right to recover compensation for repairs or rescind the contract. The best way to protect yourself, however, is to be cautious and research thoroughly before you make your real estate purchase.
Reaching out to a legal representative who is familiar with the respective regulation and how it applies to specific cases can be instrumental in seeking justice. Please contact Fox & Moghul if you are in need of further legal assistance regarding your specific case.
Disclaimer:
The answer is intended to be for informational purposes only. It should not be relied on as legal advice, nor construed as a form of attorney-client relationship.
Other answers about Real Estate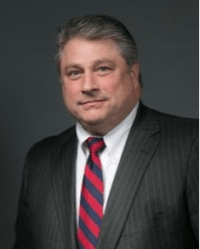 What is the collectability of common charges in Connecticut? Among the most important duties of an HOA board is the collection of monthly common …Sponsored answer by Ronald Barba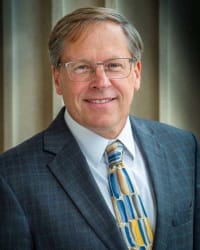 There are plenty of reasons you might argue your case to a zoning board somewhere in the commonwealth, but they tend to boil down to two general …Sponsored answer by Andrew J. Bellwoar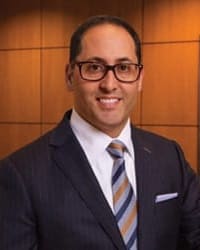 Large-scale real estate projects can often result in disputes between the developer and contractor. For developers who are facing a construction …Sponsored answer by Daniel J. Kessler
Contact me
Required fields are marked with an asterisk (*).
To:

Faisal Moghul
Super Lawyers:

Potential Client Inquiry