As A Georgia Same-Sex Parent, Should I Adopt My Spouse's Children?
Sponsored answer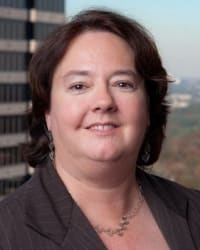 Contact me today
Answer
Adopting their spouse's biological children is the best way for a nonbiological parent to protect their custody rights. If it is your intention to be the permanent parent of the child in question, you should consider adopting them as a protective measure.
If you're married to a same-sex spouse and you have a child born through sperm donation or surrogacy, you might assume both of you are legally the parents of that child. However, Georgia law currently only recognizes the rights of the biological parent.
In contrast, when married opposite-sex couples use assisted reproduction to have a baby, both members of the couple are legally considered the parents of that child.
Unfortunately, Georgia law does not automatically confer legal parenthood to the nonbiological parent in a same-sex couple, even a married one.
That means that nonbiological same-sex parents need to take an additional legal step to get custody rights. In most cases, that means adoption.
What's The Risk If I Don't Adopt?
Unless you adopt, if your spouse were to die, the court might not grant you custody. Your child could end up being raised by relatives instead of by you.
Similarly, if you divorced, you could end up with only limited rights to parent your child. Georgia has an "equitable caregiver" statute that protects visitation rights for nonparents who have a significant caregiving relationship with a child. However, those rights are limited than those of a full parent.
Adoption means that you are permanently the legal parent of your child. If there is no second biological parent interested in raising the child, it is relatively simple to arrange an adoption.
What About Stepparents? Can They Adopt?
Stepparents can indeed adopt their stepchildren, in some cases. This is true for both opposite- and same-sex stepparents. However, legally, kids can only have two parents. If there is a second biological parent in the picture, it gets more complicated.
For example, if your wife had two children when you married her, whether you could adopt them depends on the situation. If she got pregnant using a sperm donor, you could almost certainly adopt the children. If the father is an ex-husband, it would be more challenging. He would have to agree to give up his parental rights or you would have to get those rights terminated.
Same-Sex Couples Should Take Action Now
Politically, we've seen a lot of changes, and more could be coming. If adoption is right for you, you should contact a lawyer right away and get the process started. It's important to put this crucial form of protection in place now, before it is needed.
Be sure to work with someone who has significant experience in same-sex adoption and stepparent adoption.
If You Do Divorce, Consider Collaborative Law
Many same-sex couples are committed to the idea that both parents should have an equal relationship with the children. Even in divorce, it remains important to many people to set up an equitable custody and visitation arrangement that isn't defined exclusively by the parent's biological connection to the child.
However, as we have discussed, Georgia's courts might not order shared custody if you brought the issue to them to decide. Instead of bringing them a dispute, collaborative law allows you to bring them an agreement.
Collaborative law allows you to negotiate your divorce issues, including the custody arrangements you believe are in your children's best interest. In a collaborative law divorce, your lawyers agree to resolve the case through negotiation instead of going to court. It's a multidisciplinary approach where the lawyers agree on any necessary experts like child specialists or forensic accountants.
Most important, it allows same-sex couples to stand up for their values. As long as you can show that your resolution complies with Georgia law and is in your children's best interest, your resolution becomes part of your divorce decree.
Disclaimer:
The answer is intended to be for informational purposes only. It should not be relied on as legal advice, nor construed as a form of attorney-client relationship.
Contact me
Required fields are marked with an asterisk (*).
To:

Amy K. Waggoner
Super Lawyers:

Potential Client Inquiry